Collaboration within design and market research and social science is changing. We are moving from a user-centered design process to that of participatory experiences. It's a shift in attitude from designing for users to one of designing with users. It is a new design movement that will require new ways of thinking, feeling and working.
Participatory experience is not simply a method or set of methodologies, it is a mindset and an attitude about people. It is the belief that all people have something to offer to the design process and that they can be both articulate and creative when given appropriate tools with which to express themselves.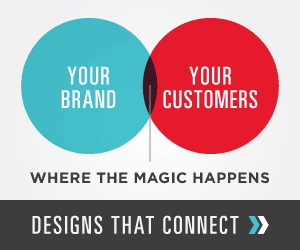 As a qualitative consumer researcher at Unilever my role was to know the consumers and to translate that knowing into principles and prescriptions that the product designers and developers with whom I worked could understand and use. We called this consumer centered development and design. As I learned ways to help make products more usable and translate concepts I realized that all the knowledge was centrally located into my mind and our research department instead of in the heart and minds of the developers and designers.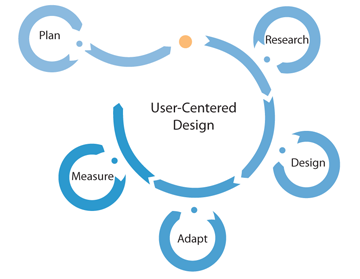 The user-centered design process
In the user-centered design process, we are focused on the thing (product, service, communication, etc.) being designed, looking for ways to ensure that it meets the needs of the user.
The user researcher serves as the interface between the user and the designer. The researcher collects primary and/or secondary data about the needs of the user. The researcher interprets this information, often in the form of design criteria. The designer interprets these criteria, typically through concept sketches, requirements and scenario's. The focus continues on the development of the thing. The researcher and user may or may not come back into the process for usability testing.
In user-centered design, the roles of the researcher and the designer are distinct, yet interdependent. The user is not really a part of the team, but is spoken for by the researcher.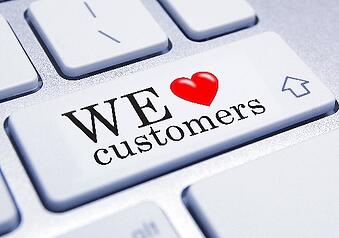 Shifting to a culture of participation
In participatory experiences, the roles of the designer and researcher blur and the user becomes a critical component of the process. Because of this a 'customer instinct' is developed inside the whole company instead of just within the research team.
The new rules call for new tools. People want to express themselves and to participate directly and proactively in the design and development process.
Today it's not "business as usual" anymore. The rules have changed and continue to change. The new rules are the rules of networks and online communities, not hierarchies. People are cynical about the methods and goals of consumerism. The users of products, interfaces, systems, and spaces are realizing that through networking they have an enormous amount of collective influence. They are beginning to use their influence to get what they want, when they want it and how they want it.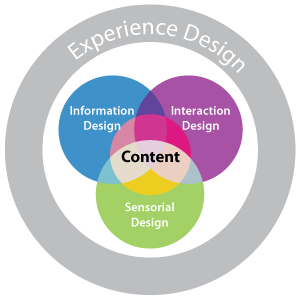 Designing Experience
"Experience design" has the aim to design users' experiences of things, events and places. If we can learn to access people's experiences (past, current, potential), then we can make user experience the sources of inspiration and ideation for design. And by making user experience the source of inspiration, we are better able to design for experiencing.
Different ways to access customer experience
The different ways of accessing experience have evolved over time. Traditional design research methods were focused primarily on observational research (i.e., looking at what people do and use). Traditional market research methods, on the other hand, have been focused more on what people say and think (through focus groups, interviews, and questionnaires). The new tools are focused on what people make, i.e., what they create from the toolkits we provide for them to use in expressing their thoughts, feelings and dreams.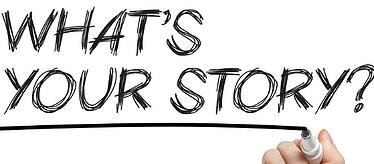 Each route to experience reveals its own story or picture
Listening to what people say tells us what they are able to express in words (i.e., explicit knowledge). But it only provides what they want us to hear. Watching what people do and seeing what they use provides us with observable, sometimes "unconscious" information (or observed experience). Seeing and appreciating what people dream shows us how their future could change for the better. It is another form of tacit knowledge that can reveal latent needs, i.e., needs that people are not aware of having. For example, the mobile telephone or smartphone is addressing many different latent communication needs these days.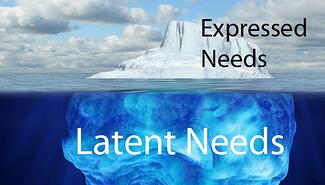 New tools to access people's unspoken and latent needs
New tools in market research are effective in accessing end-users' and other people's unspoken feelings, needs and ideas. The ideas they generate tend to be experience-based, not object-based. The tools are projective in nature, allowing users to project their own needs and desires onto their imagined experiences. Artifacts, interfaces, systems and space may or may not play a supporting role in these imaginings. The ideas generated are relevant. Relevance to users means simultaneously useful, usable and desirable to the market.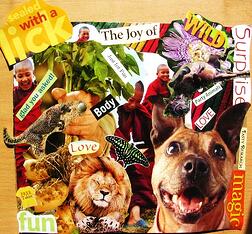 Toolkits that facilitate the expression of a wide range of artifacts, designs and/or models. With "emotional toolkits," people make artifacts such as collages or diaries that show or tell stories and dreams. These tools are extremely effective in accessing people's unspoken feelings and emotional states. With "cognitive toolkits," people make artifacts such as maps, mappings, 3-D models of functionality, diagrams of relationships, flowcharts of processes and cognitive models.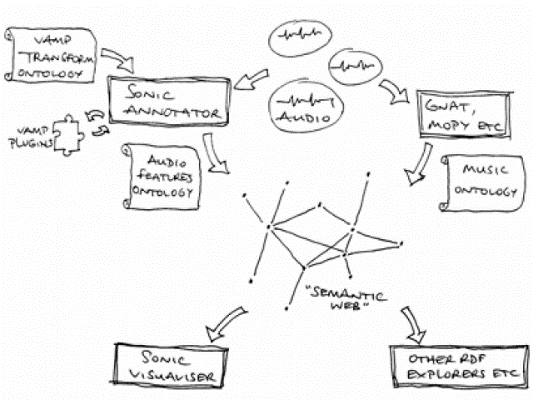 Every design has a story
Every design tells a story and so we typically ask the creator of the design to tell us that story. The stories associated with the designs from the emotional toolkits tell of feelings, dreams, fears, and aspirations. The stories associated with the cognitive toolkits tell us how people understand and misunderstand things, events and places. The cognitive toolkits can also reveal the intuitive relationships between system components.
Connecting a company with its customers
By knowing how to access people's feelings and ideas, we are able to establish resonance between a company and its customers. Resonating, or being in synch with one's customers, means being able to quickly respond to their changing needs and aspirations. Resonance can be achieved by inviting users to play a role in the design and development process.
Case study: Heineken "Open design explorations"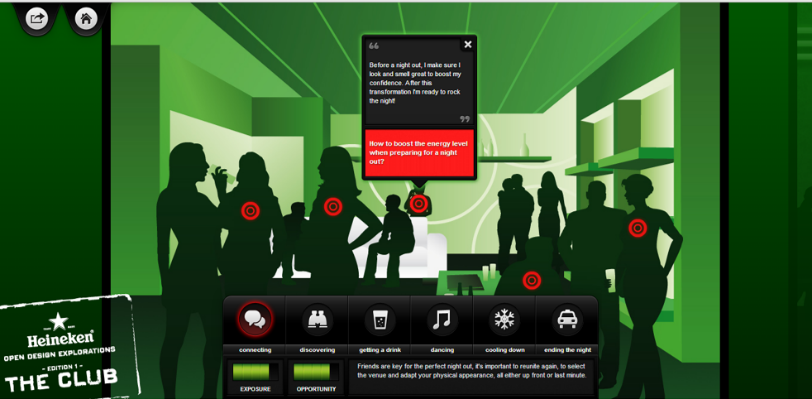 Heineken opened entry to an exciting design project that invites emerging designers from New York City, São Paulo, Tokyo and Milan to become part of a creative journey to collaborate on, conceive and produce a pioneering nightclub. To inspire these 19 up-and-coming designers, Heineken together with a market research agency have set up an online research community with over 100 clubbers from around the globe.
How to create an outstandingly enjoyable, social and memorable nightlife experience?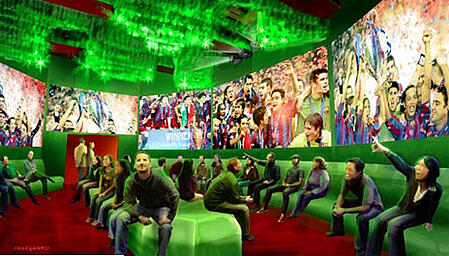 The interactive infographic you can find at http://www.nightlifejourney.com/ is the conclusion of the needs, perception and experience of the clubbers. The insights challenge the designers to explore solutions using inspiration from "emotional and cognitive toolkits" to issues in club design and to delight the crowd by truly understanding their motivations. In keeping the balance between triggering the senses of the individual (insights moving inwards) and encouraging social interaction (insights moving outwards), Heineken is co-creating a nightlife experience to remember.
Who creates the tools for the new design & customer co-creation process?
Designers, market researchers and social scientists will need to work together. Market researchers and/or social scientists bring frameworks for the understanding of user experience to the table, while designers know how to synthesize and embody ideas and opportunities.