Imagine getting your ears chopped off for being innovative. Back in the 17th century, innovators were considered troublemaking disruptors of peace – and there was a price to pay for that. Fortunately, things have changed! Nowadays, it's not only our bosses who want us to be innovative and move the organization forward, but it's also ourselves. How can we change and improve things in a way no one has done within our organization?

We created the Innovation Blog to help answer that very question. Our goal is to offer valuable content tackling new trends and verified methods. If you've visited the blog over the last 12 months, we hope you read a post that made you think about your innovation program in a different way; or maybe you read a post that inspired you to finally ask (nay, tell!) your boss about the innovation initiative you want to spearhead as your 2019 goal.

Whatever the case, we're guessing there were a few blog posts that slipped past your innovation content radar in the midst of a productive 2018. Never fear! Below, we're thrilled to share our ten most popular posts from the past year.

Let's count down the Top 10 innovation posts of 2018, starting with #10...
Most organizations start to see their innovation programs fail about three years in, according to former Volvo Trucks Innovation Manager Mike Hatrick. This is about the same time when people with innovation roles at major corporations also start to leave. Is this a "chicken and the egg" scenario, or is there something else?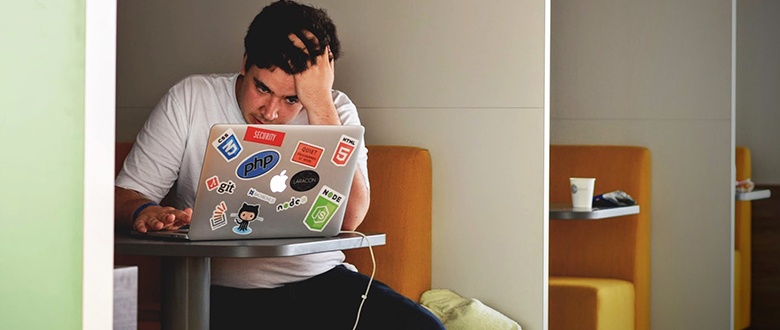 In this post, HYPE Innovation's Director of Customer Success, Jennifer Dunn, looks at why people are leaving and innovation programs are failing three years in, and what organizations can do about it? Check out the blog post to discover the common pitfalls driving them away and learn what you need to know to avoid them. READ MORE →
No matter the industry, co-creation of value is a hot topic. Marketing specialists swear by it; manufacturers and service providers try to integrate it into their innovation practices; researchers study it. Value co-creation happens within networks and enables individuals, groups, and organizations to connect, collaborate, solve problems, and satisfy heterogeneous needs and expectations together. In practice, value co-creation involves a variety of collaborative activities during which diverse stakeholders contribute to an organization's innovation process.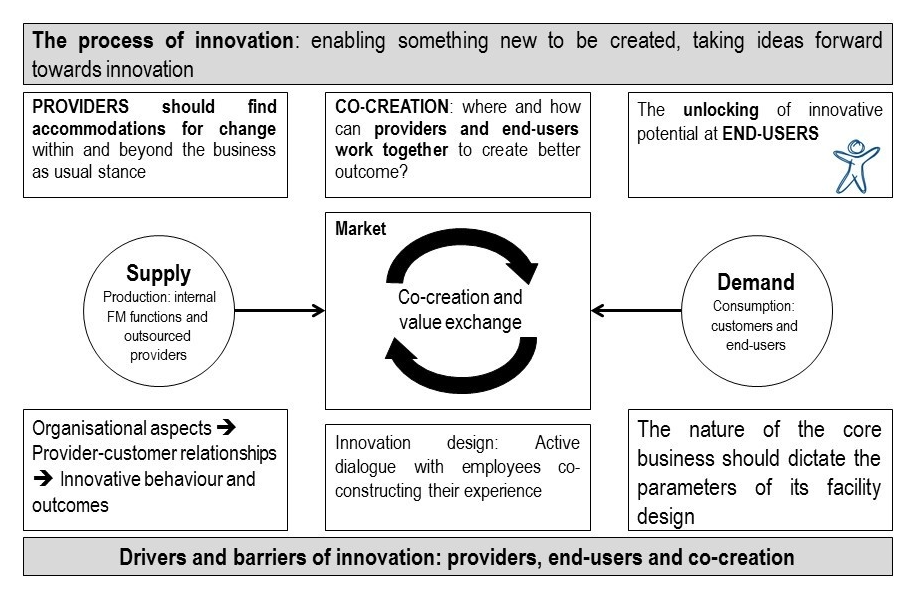 The process of innovation and the co-creation [...] Source: Mobach, Nardelli, Kok, Konkol, & Alexander (2014); Nardelli, Konkol, Kok, & Mobach (2014)
In this blog post, you'll not only learn the value of co-creation but also why you should innovate through co-creation. Check out the blog post by Author Giulia Nardelli, who holds a PhD in Innovation Management in Services and is an assistant professor at the Department of Management Engineering at the Technical University of Denmark. READ MORE →
"Living labs" is a label applied to an array of very different innovation infrastructures that did not make it in the Jargon Madness finals of Forbes. However, it is nonetheless "trendy, but confusing." So what is a living lab, and what makes it an exciting space for open- and user-driven innovation?

In this post, you will learn what a living lab is, and how it is a useful concept for open innovation programs. Check out the blog to learn the essential processes and see examples of what results these spaces can render when managed correctly. READ MORE →
Written by HYPE Innovation Management Consultant and former head of Liberty Global's innovation management program Roel de Vries, this blog post puts a different spin on the top-down innovation vs. bottom-up innovation debate. His solution, go "hamburger style!"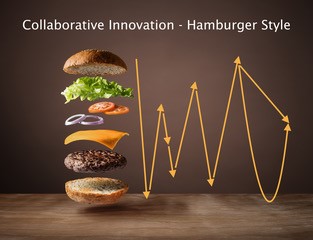 In this blog post, Roel explains why you need both top-down and bottom-up innovation for success. Check out the blog for the recipe, including how to stack and then enjoy your burger. READ MORE →
Professor John Bessant, Chair of the Innovation and Entrepreneurship at the University of Exeter, writes about the "Not Invented Here" Effect, a surprisingly common feature of the innovation landscape.

"Not Invented Here" is the situation where an organization rejects a new idea offered from the outside. Something many of our readers are all too familiar with. Check out the blog to learn from real examples and what innovation managers should do about NIH. READ MORE →

There are a variety of forces impacting colleges and universities today: economic and demographic, financial and ideological. Even forces related to how higher education is "consumed." In response to this fast-changing environment, institutions in higher education are changing, too. To maintain their relevance in the long run, organizations in higher education must go beyond tweaking their core competences (teaching and research). Instead, institutions must build entirely new ones (engagement/relationship building).

In this blog post, long-time HYPE writer and open innovation expert Oana-Maria Pop describes the current challenges for higher education and shares her takeaways from a comprehensive report written by LSE Enterprise, the commercial arm of the London School of Economics and Political Science, and Panteia, an independent research institute for the European Commission on this very subject. The report argues that adopting a "system" view can help organizations – as well as their stakeholders – see the big picture and fine-tune their innovation efforts. Check out the blog post to learn what institutions need to know to stay relevant and sustainable. READ MORE →
It's through the fourth industrial revolution (also known as Industry 4.0), currently being undertaken, that technology, talent, and new innovation ecosystems are emerging – building greater complexity into our final innovation offerings.
Source: Deloitte - "Industry 4.0: Challenges and Solutions for the Digital Transformation and Use of Exponential Technologies
In this blog post, long-time HYPE contributor and innovation expert Paul Hobcraft dives into the concept of Industry 4.0 and what, as innovators, we must do to keep up with it. As Paul writes, "Innovation is fundamentally undergoing a radical change." READ MORE →
Ready for a quick 3-minute read? The definition of innovation often refers to the introduction of new products and services that add value to an organization, but industry experts say there's more to it. In this blog post, writer and innovation expert Stefan Lindegaard asks other "so-called innovation experts" to describe their definition of innovation. Some of the definitions might surprise you!

Check out the post to discover the many definitions of innovation and if you agree with them. Make sure to share your thoughts in the comments! READ MORE →
We talk a lot about change here in this blog, and most of it refers to change through innovation. But change management – as a topic – is broader and older than (open) innovation management and collaboration. In fact, some planned change models date back to the early 1950s.

Whether in pursuit of innovation or of keeping a steady course, planning for change is an essential skill all organizations should master. Below, HYPE's Oana-Maria Pop compares three planned change models, as well as key ideas from leading academics and practitioners in the field. READ MORE →
And, our most popular blog post of 2018 is an informative, in-depth article on design thinking, written by innovation expert Paul Hobcraft. Whether you're new to the concept of design thinking or are a seasoned veteran in the area, this post is a must-read.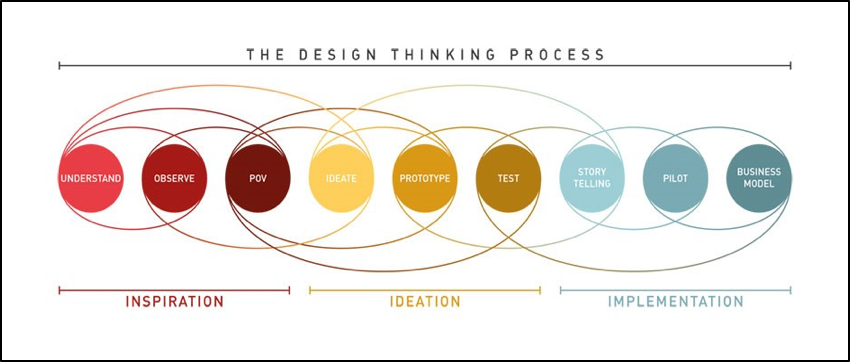 In this blog post, Paul lays out everything you need to know about design thinking, including how major corporations like IBM are using it for innovation. Find out what's ahead of you if you invest in design thinking. READ MORE →
We hope you enjoy these posts and have a fantastic 2019! Do you have any burning questions about innovation management you'd like answered? Are there any innovation topics you'd like to know more about? Let us know in the comments below, and we'll make sure to address them in a blog post in the coming year!