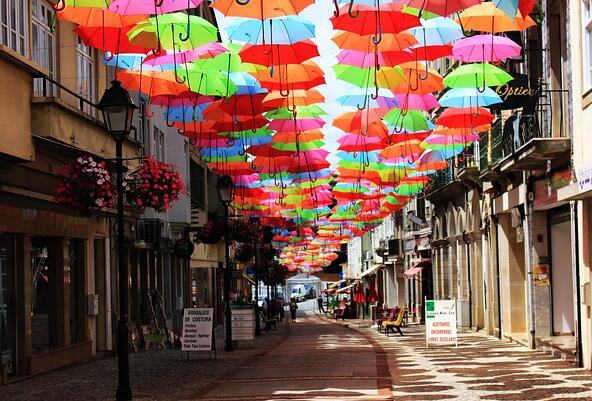 At the dawn of 2014 our (brave new) world continues to undergo rapid transformation. With cordless, cashless and wireless technologies leaving fewer and fewer aspects of our lives untouched, yesterday's fictions are becoming today's facts at a pace that rivals most, if not all, Sci-Fi classics.
Think of touch screens, magnetic levitation trains, intelligent refrigerators, online education and other modern tech supporting society's transition from industrial to innovative.
On the flipside, as Benjamin Franklin once remarked, Motion should seldom be confused with Action. In other words, not all 21st century new product, service, business or process development effort is constructive for the nations. In fact, it could be the exact opposite. From Yahoo! Eurosport and The Harvard Business Review to the Chronicle of Higher Education, the media seems flooded with accounts of "even better" becoming "too much" in the innovation race. Whether the symptoms are brand stretching or devising a costly & complex solution when a common-sense option would do, innovation efforts can and do go overboard at times. Let's look more closely at why this is bad for business.
Take the less technology intensive industries like cosmetics and beauty. Here the crushing abundance of incrementally improved products can quickly turn the pursuit of competitiveness into a path to self-destruction. As a former director at Oriflame Cosmetics S.A. once confessed to me after a presentation, customers are easily seduced by choice, but as product lines extend and needless diversification creeps in, even hand cream shopping can result in frustration, confusion, and loss of credibility over time. The general rule, she stressed, is simple: unless companies "resist" the temptation of promoting unperceivable improvements such as new shades of red as breakthroughs, true radical innovation will fail to be recognized as such. That is, pushing artificial newness means imminent failure for a product expressly designed to break the pattern. Worse still, unless adequate measures are taken - like in Oriflame's case, limiting the number of products visible in each campaign, reducing the number of yearly catalogues, as well as working with visual cues to signal premium merchandise – frequent "face-lifts" lead to impractical spending, disappointing sales, loss of credibility and indifference from the market.
But cosmetics and beauty innovators are not alone. With goods as basic as bread emerging in roughly 6000 new varieties each year (source: Mintel Global New Products Database), it is not difficult to understand why toys, tobacco or apparel are side-stepping at times. After all, these industries too rely on shorter NPD cycles, increased speed-to-market, big data/ small data cues, "loud" advertising and "new-featuritis" (remember Gilette?) to get them through the day.
For more tech-intensive industries, though, going overboard with innovation is prompted by different circumstances. Here, varying activities & approaching more markets (i.e. the Virgin Group, easyGroup) or acquiring more technology / achieving a larger spread in expertise and knowledge can all lead to disconnected product ranges and brand dilution. Daewoo for example – prior to falling into bankruptcy in 1999 – had diversified into everything from shipyard work, motor cars, securities, telecom and consumer electronics, notably vacuum cleaners, refrigerators and washing machines. Another case is HP and its bumpy transition from a very static (i.e. computer manufacturing) to a very dynamic niche (refocus on software) which led to unsuccessful products & services and severe damage to credibility overall.
Last but not least, a brief look at the banking industry reveals another memorable way to get it wrong. As credit institutions focus more on what competition is doing instead of focusing on customers' needs, selectiveness about what is being pushed through drops dramatically and excessive innovation chokes the distribution channels. Luckily, not all hope is lost for the consumer: some companies like ING have already taken initiative and are providing users with original and empowering alternatives similar to the trending Self Bank concept.
Examples of "even better" becoming "too much" in the innovation race are plentiful and no industry is apparently immune. However, by limiting speedy face-lifts in traditionally low-technology sectors, managing diversification in knowledge intensive ones, using common sense to prevent brand dilution, and avoiding "me too" product lines, will make 21st century life more meaningful for everyone. Otherwise the "innovate or die" could become "innovate and die anyway".