We cannot get away from the reality that in most of our organizations we have a disconnect going on around innovation. Research shows a lack of engagement in non-managers, claiming that 7 out of 10 of employees are not understanding how they can make a worthwhile contribution. The cynicism around innovation has turned it into nothing more than a buzzword for many. Even at the top there is a growing gap of translating and aligning innovation that many of the middle to senior managers struggle with articulating where innovation and strategy fit within the wider corporate goals. Innovation lacks a clear identifying mechanism for all to 'pull towards'.
This alignment gap between innovation and the goals of the organization
It continues to amaze me; actually it is depressing that although our business leaders constantly confirm that innovation is in their top three priorities yet they stay stubbornly disengaged in facilitating this across their organizations, especially the larger ones.
It is our senior leaders within organizations that have the ability to:
link innovation to strategy, and
create focus, engagement and passion for innovation, and
direct funds and resources to good innovation programs, and
speed good ideas to market as new business models, products and services, and
ensure the processes and relevant metrics exist so innovation is sustainable and integrated.
In mid-sized and large companies, leadership and engagement from CEOs and senior executives are vital to innovation success. What's more, these leaders want innovation to happen, more consistently, more purposefully and with better result.
Of course I am not suggesting this is all business leaders, but I would argue innovation and its 'make up' remains a mystery to most leaders. They are more than willing to allocate responsibility down the organization, failing to recognize their pivotal role in managing or orchestrating innovation engagement themselves, or even ensuring the mechanisms are fully in place. Why is this?
Yet the absence of a well-articulated innovation strategy is by far the most important constraint for companies to reach their innovation targets.
If an organization has no explicit innovation strategy and fails to align this, then is it so unexpected that innovation continues to disappoint us, failing to deliver into the goals that consistently are developed and circulated across the organization?
Until we resolve this major gap in innovation alignment we hold innovation back
The consequences of the gap are significant:
Poor execution of innovation goals;
Failure to achieve strategic goals;
Limited organizational design to sustain innovation;
The growth of disbelief or cynicism when innovation isn't pursued.
Senior Executives fail to fill this vital role for articulating the innovation journey
Often it is the case senior executives fail when they:
are unaware their vision needs to be framed into a compelling message;
don't understand the importance of their role in communicating and motivating;
miss articulating the value, importance and benefits to both the company and the individual;
don't resolve the 'hearts and minds' in engagement that innovation requires;
are unable to set out an overall framework for innovation and define its value creation;
delegate the role to others who don't have the power to execute and compromise too readily;
are constrained in their role due to time pressures and/or competing initiatives;
fail to shape, inspire or clarify the necessary linkages and synergies across the company.
Understanding the importance of innovation, and the barriers that innovation will encounter, helps define key activities an innovation senior executive must undertake, and what he or she must do to fill the role effectively. This leads to an important question: if innovation is strategically important, and if engaged senior executives are critical to innovation success, what keeps executives from filling the role effectively?
The difficulties senior executives might have in this role for innovation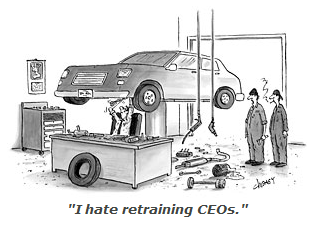 There are a number of reasons why senior executives can have difficulty filling an innovation leadership role, including:
Fixated on short term financial goals to the detriment of longer term opportunities;
difficulty balancing the complexities of "important" versus "urgent" tasks;
pressures of conflicting demands and other growing business issues that take priority;
convincing others to convert their vision and translating this into operational reality;
unfamiliar with the variety of innovation tools and frameworks;
unaware of the level of resistance and inertia that creates the roadblocks;
have an unclear or incomplete mental model about innovation and what it fully requires;
concerned about upsetting the status quo.
Innovation can be especially challenging because it is so unfamiliar, often intangible, so potentially disruptive, full of possible risk and uncertainty and yet so important. Innovation requires change that can impact the status quo and disrupt the firm's ability to maintain a constant focus on efficiency and effectiveness to achieve short term financial goals.
Only an engaged, committed senior executive can create a sustained innovation capability or discipline, yet many lack deep experience, awareness of the evolving tools and techniques and the real importance of their role within innovation.
Filling the leadership gap is critical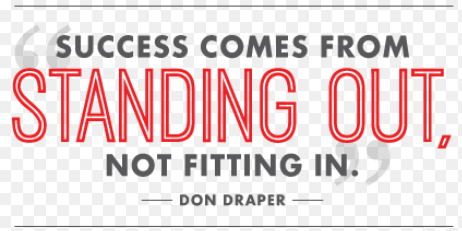 For innovation to succeed broadly in any company, executives must sponsor and embrace innovation as a core discipline, built with a deep and evolving set of competencies, not as an ad hoc set of initiatives.
Senior executives must help people within the organization understand why innovation is important and what benefits it holds for each contributor, for the organization and for the customer and provides the potential for longer-term sustainability.
Equally senior leaders need to seek ways to free up their people so they can 'self-organize' around a clear, compelling innovation story.
Some three years back I worked in collaboration with Jeffrey Philips of Ovo Innovation to build an integrated innovation framework that is designed as a strategic part of the corporate boards' need to deliver and cascade down the organization. The first intent was to bridge this innovation leadership gap, it needed to gain the leaderships attention that they needed to address this.
The integrated framework outcomes were initially seen offering these benefits:
The framework can create cohesion and consistency of innovation purpose that will reduce many existing barriers and uncertainties around innovation.
As the leadership does become more aware and engaged in contributing to and leading innovation, this will demonstrate a significant commitment and promise that will certainly increase the visibility of innovation, lower risks, encourages more involvement and generation of better ideas.
The framework itself will generate work flows that connect, become more dynamic to explore and promote the innovation skills, capabilities and competencies needed to build the new and equally to exploit the existing capabilities within the organization to extract and extend the existing core. This dual need of exploring and exploiting becomes a more cohesive, coordinated and focused approach to managing today and encouraging the activities for tomorrow.
As the framework connects throughout the organization, in its understanding its impact grows and confidence builds. Both formal and informal areas are addressed in parallel, growing all-round identification and alignment as the integrated framework becomes a living document that people can contribute to, as their growing identification triggers a more coordinated set of efforts and activities and build an essential common language and sense of common purpose.
We called this integrated framework the Executive Innovation Work Mat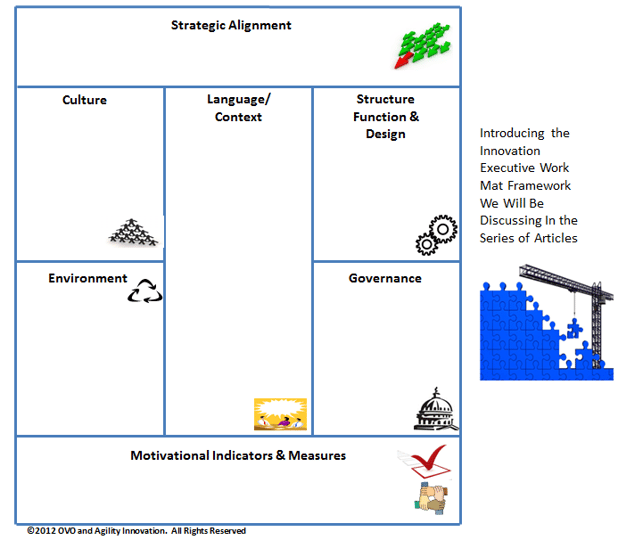 The concept of a Work Mat is to 'wrestle' over it, to debate and then deliver a formal workout methodology that provides the essential framing desired to be understood throughout the organization to align the innovation activities as much as possible to the strategic direction and goals. It provides the basis for a well-articulated innovation framework for the organization to work from.
Explaining the Executive Innovation Work Mat comes next
The next post article explains the Executive Innovation Work Mat approach and the seven domains that need specifically describing for innovation alignment.
These are to achieve a clear Strategic Alignment (domain one) as well as develop the context, the communication techniques and encourage an emerging common language (domain two). Then we discuss the need for having the appropriate Structure, Processes and Functional design (domain three) and the importance of Governance (domain four). The next two domains are Culture (domain 5) and the Environment (domain 6) and why these need to be worked through. Finally we have the domain where People align with the motivations and measures (domain 7) for relating and delivering the appropriate innovation to align around this integrated innovation framework.
Related Posts...