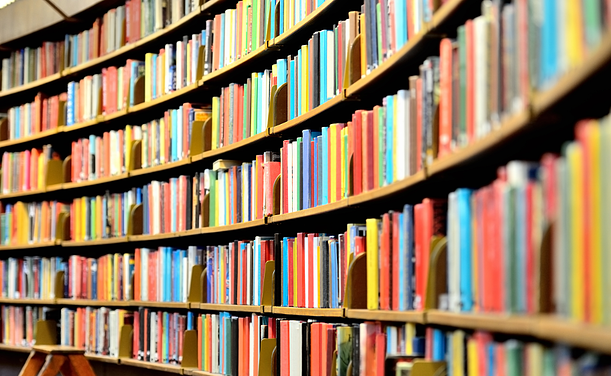 As an innovation manager, drawing inspiration from those who have walked the ground before you is one of the most important tasks you have. "Innovation is about constant learning," Soren Kaplan, author of "The Invisible Advantage" and affiliated professor at the University of Southern California's Center for Effective Organizations, said in a recent Inc. article.
In the article, Kaplan lists his recommendations for books to "help you jump-start your brain, and your innovation process." The books on his list are all published within the last year. However, there are still plenty of must-reads released earlier.
Below, we've pulled together a reading list for those new to innovation management including Kaplan's recent 2018 recommendations and some of our personal favorites. This list is in no way exhaustive, but it's a great place to start.
New in 2018
"The New Science of Radical Innovation: The Six Competencies Leaders Need to Win in a Complex World" by Sunnie Giles

About the book: In The New Science of Radical Innovation, professional executive coach and organizational scientist Dr. Sunnie Giles presents scientific evidences, methods, strategies, and step-by-step tools to dramatically and permanently change how leaders manage themselves, create connection with others, and achieve breakthrough innovation on both individual and organizational levels to come out on top.


"Innovation Nation: The Hidden Truth of How the Government Drives Change" by Taylor Fitzgerald

About the book: In Innovation Nation, Taylor Fitzgerald argues that the answer is a firm "no." Innovation Nation will show you how the United States Federal Government has helped create the greatest innovations of the past century. From partnerships in private equity to startups and beyond, Fitzgerald exposes how a culture of modernization and dynamic change has been able to thrive within the federal government. Creating an environment of innovation can be difficult — but it is possible.


"Boom! Deciphering Innovation: How Disruption Drives Companies to Transform or Die" by Lisa Hendrickson and Jim Colwick

About the book:

Boom! Deciphering Innovation: How Disruption Drives Companies to Transform or Die is a 30,000-foot guide for leaders who need to make sense of the disruptive landscape, the nature of innovation, and the role of leadership in reinventing the future. The lessons are useful whether you are a leader in a big or small company, nonprofit or government organization.




"Sustainable Growth and Profits: Managing Your Innovation Strategy, Organization, and Initiatives (The Complete Guide to Business Innovation)" by Magnus Penker

About the book: Innovative concepts are like living organisms-they require energy and resources to survive. Innovation can only thrive when it emerges from an organization committed to the growth and sustainability of the enterprise. This book

tackles the changing role of strategy, leadership, transformation, sustainability, and how to manage a balanced portfolio of strategic initiatives.




More Essential Reading

What do you think? Which books would you have on an essentials list?
Still looking for more helpful and inspiring content? Check out our reports, articles, case studies, and webinars!