Analyst Brian Burke recently reformulated Gartner's definition of gamification. His objective was to sharpen the firm's focus for gamification, with "digital" and "motivation" as key elements.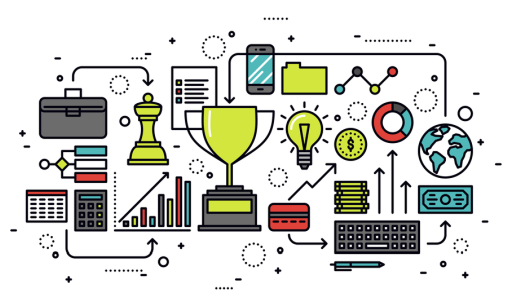 Burke's announcement shines a spotlight on the continued expansion of gamification in many aspects of life. While Gartner looks at gamification from a horizontal perspective, I wanted to go deeper on gamification for business innovation. In this post, a framework is established for applying gamification to enhance innovation program outcomes.
What is gamification'?
Before providing a working definition, let's start with economics. The economic principle of marginal utility states that the value we receive for consuming each additional unit of something decreases. For instance, at some point you get less satisfaction (aka "utility") from each additional chocolate chip cookie you eat.
This concept can be applied not just to consuming things, but to participating in activities as well.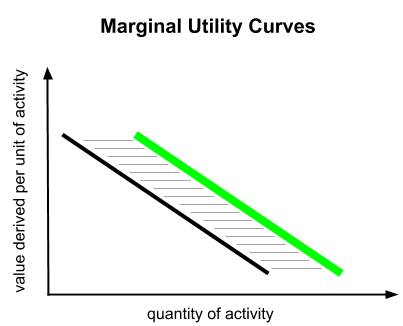 In the above diagram, the initial utility curve is shown to the left. To get more of a given activity, increase the value derived from each unit of that activity. Gamification is a means of shifting the utility curve out.
Which leads to this definition of gamification:
Incorporation of stimuli into an activity to influence people's actions toward desired outcomes.
Two parts of the definition require spotlighting. First, "stimuli" is a deliberate term, one that is meant to provide an expansive view of what gamification is. Sure, the popular manifestations of gamification are there: points, leaderboards, badges. But it's a much richer, more sophisticated realm. When you see gamification from this perspective, you realize that gamification has been part of our daily lives all along.
The other callout is the word, "influence". Gamification is only a nudge to do more of something people would actually do normally. It shouldn't feel like mandatory participation, which will backfire. Gamification needs to be bought into by participants to be effective.
Overall, this definition of gamification emphasizes outcomes versus features that are used.
Everyday gamification
To set the context for incorporating gamification into corporate problem-solving initiatives, it helps to understand that we're influenced by gamification everyday. Everyday. Here are five examples that illustrate that.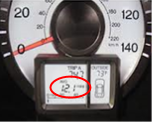 Real-time fuel usage tracker
Recent vehicle models provide a real-time view on your fuel consumption. The trip's miles-per-gallon are shown as you drive. This is a great form of gamification. It provides feedback to help improve your mileage. On 4-hour trips to Tahoe, I find myself playing the "max out my mileage" game.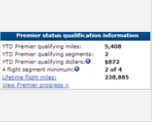 Airline frequent flyer program
This is probably one of the more common gamifications we experience. Airlines deploy two types of game mechanics in their frequent flyer programs. The miles themselves are points. Points that can be redeemed for rewards (free flights). In addition, points enable achievement of different statuses. These statuses are then used for preferential boarding, and seat assignments and upgrades.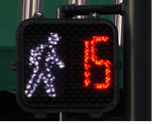 Crosswalk countdown
Many crosswalk signals include a clock that counts down the seconds until it's no longer safe to walk. Initially, this may not strike you as gamification. This is an example of gamification beyond points and badges. The crosswalk clock represents the countdown game mechanic. "Players" (aka pedestrians) have limited time to act, and will alter behavior (e.g. run) depending on how much time remains.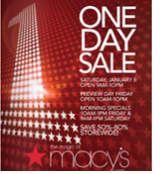 One day sale
The image to the left shows an ad for a Macy's One-Day Sale. Retailers' sales have been occurring for quite a while. They are also a form of everyday gamification. Timeboxed sales are an example of the appointment game mechanic. Shop at the retailer during the sales hours, and you will save money. It's a reward for acting within the appointment window.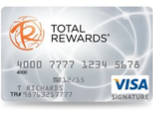 Credit card rewards
The reward programs of credit card companies have become a primary experience for consumers. A majority of credit cards are tied to a reward program. Money spent translates into points, which can be redeemed for items of value. The credit card companies do a good job of providing variety in rewards.
As you can see, gamification is not an application of exotic, mystical ways to influence behavior. It's part of our everyday lives.
Categories of gamification
Between gamification companies' SCVNGR and Badgeville, there are roughly 50 separate game mechanics identified. It gives a sense for the possibilities, but is overwhelming. To facilitate our analysis, it helps to see gamification in terms of major categories.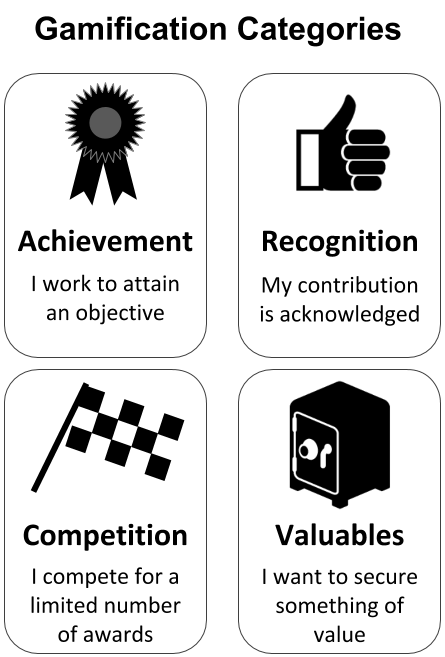 Achievement: People work to achieve an objective that has been incorporated into the activity. This category orients toward a desire for mastery, a sense of grasping how to do something and doing it well. People compete against a benchmark for excellence in the Achievement category. This category is great for individuals to test themselves in an area that interests them.
Recognition: People's contributions are acknowledged. Recognition is very powerful form of motivation. Particularly in the work environment, where we're considered on the basis of "how good" we are. Recognition is an affirmation of the quality of one's contributions, feedback which can push us further. It's a form of acknowledging our capabilities, which is so integral to our view of ourselves. Finally, it's a form of status among peers.
Competition: People compete for a limited number of awards. Competition is quite useful, although it can also introduce harmful outcomes if not treated carefully. Some people respond well to competition, making them elevate the quality of their contributions. Think of times you've competed - sports, chess, client deals. You can probably remember times you've delivered something excellent. Competition must be treated with care, as it can shut down cooperation or burn people out when not executed well.
Valuables: People want to secure something of value. Valuables can relate to avoiding the loss of something (e.g. ability to cross the street within the time of the countdown clock) or gaining something (e.g. free flight in airline frequent flyer program). The opportunity to gain something of personal value is a powerful motivator. Care is required in utilizing the Valuables category. Unintended behaviors - frenetic low value contributions; participate only when a reward is offered - can surface if clumsily executed.
Connect gamification to the innovation personalities
In a recent post, the different innovation personalities were described: Creator, Inquisitor, Helper, Doer. To that list, a fifth personality is needed: Discerner. This person has an eye for ideas and is able to identify those that offer greater potential. Their contribution is to help identify the gems among multiple ideas and comments.
The contributions of these five personalities are the fuel for an innovation program. Ensuring each plays a part in the innovation process is a key to success. Given that gamification is a way to optimize the participation of people in an activity, it makes sense to connect the gamification categories to the innovation personalities.
Creator

Achievement: How far does my idea progress? The maturation of an idea is a series of steps, meeting criteria for each step.
Recognition: How is the value of my idea acknowledged? When I know I've submitted a good idea, how do I know others see it that way?
Competition: Which ideas are selected for implementation, prototyping or for business case development? I know there will be limited resources, I want mine to be in there.
Valuables: What new opportunities become available? Will I get time to work on my idea? Are there logical next steps that this idea opens for me?
Inquisitor

Achievement: Does an idea change meaningfully in response to my feedback? I want to master the scope of what the idea addresses, and identify where it will fall short.
Recognition: Do others respond favorably to my insight? I want to ensure we're successful in our innovation. Do others see the value of that?
Competition: Who delivers top insight on ideas? I put a premium on being one of the best at analyzing concepts and making them better.
Valuables: Does the strength of my insight provide new opportunities for value? Knowing there are benefits for analyzing ideas motivates me.
Helper

Achievement: Does the idea advance forward due to my help? Providing the crucial insight or connection to an idea is personally satisfying and one of my strengths.
Recognition: Do others respond favorably to help? While I've got plenty to do in my day job, I like the status of being known for making others successful.
Competition: Who delivers top insight to move ideas forward? I want to be one of the top contributors in this regard, even when I don't have a good idea for a campaign.
Valuables: Does the strength of my help provide new opportunities for value? I'd be interested in ways of fostering innovation in our organization.
Discerner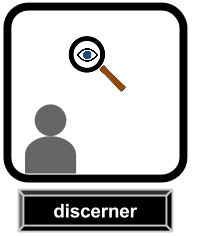 Achievement: Are my favored ideas selected for next steps? When I indicate an idea has potential, I want to know how good I am at recognizing an idea's potential.
Recognition: Is my idea picking prowess recognized? I'd like my strong track record of picking winners to result in enhancing my reputation.
Competition: Who ranks as top idea picker? How do I compare against my peers in knowing which ideas matter most?
Valuables: What value do I see for consistently identifying good ideas? It's an unusual talent, but one that I would like to benefit form.
Doer

Achievement: Does an idea I've worked on become reality? I want to develop my capacity to turn our intellectual capital into tangible results.
Recognition: Do people appreciate the work I've done to help develop the idea? It does take some effort and initiative to get an idea ready for implementation.
Competition: Who has worked on ideas that generate the highest value? I take pride in my ability to see an idea become reality.
Valuables: Is there a reward for getting the idea into implementation shape? Similar to benefits I receive in my other work, I'd like to benefit from being excellent here.
These descriptions of how the different innovation personalities are provided to stir your thinking. There will no doubt be other ways that people would think about the different gamification categories.
People are not monolithically motivated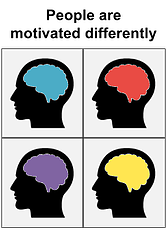 The preceding section provides a framework for applying gamification to innovation activities. It does present the risk, however, of making it seem like we all react similarly to the different gamification categories.
We don't...
Read some of the conceptual statements above for the different personalities for each gamification category. Do some seem like stretch? Not surprising. Both in context and in individual psychology, what appeals to you may not appeal to me.
People respond to different stimuli. While one person feeds off competition, another will seek status. Some will want mastery, and others will desire rewards.
Keep that in mind as you design a gamification program.
Five gamification design principles
Plenty to digest here, yes? We'll finish things off with five design principles for an enterprise gamification platform.
1. Start with the outcomes you want. While this seems obvious in the early stages, it will be tempting to get to the fun game mechanics quickly. Spend time first understanding where you want to go. Then work backwards in terms of applying gamification.
2. Multiple ways to do gamification. The popular notion of gamification centers around points, badges and leaderboards. These have their place, for sure. But remember there are many more ways to incorporate gamification.
3. Consider cost to provide vs. value received. Smart organizations will realize that some powerful gamification techniques can be used that are high value to the recipients but don't cost a lot. Senior executives publicly praising contributors is an example of this.
4. Rewards should address different interests. Assuming you put in place some sort of reward program, make sure there are a variety of rewards available to participants. This appeals to different interests. Also, think of rewards that reflect company values or are commensurate with the campaign question.
5. Watch out for unintended consequences. As was stressed earlier, gamification is powerful. But if executed poorly, unintended behaviors can crop up. For example, I've seen firsthand how combining activity points and a limited set of prizes can induce high volumes of low value contributions. It's not hard to design well, so long as you're thoughtful.
Looking to boost innovation in your business? Consider integrating gamification into your program.
Read more...
Gamification in Collaborative Innovation - Benefit or Detriment?
3 Types of Gamification