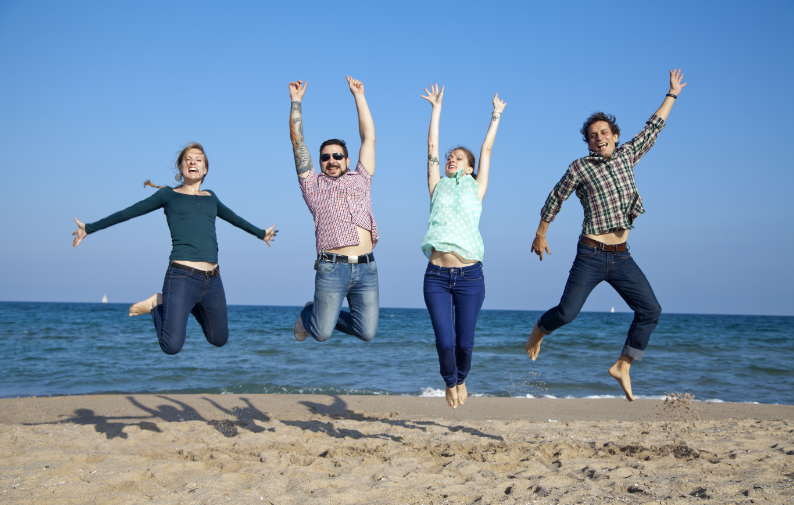 When HCL Technologies CEO Vineet Nayar implemented the mantra "Employees First, Customers Second", many frowned upon this strange move. Why in heaven's name, would you do this? Mr Nayar proved them wrong, becoming one of the prime examples of a successful technology company in recent days. Next, he can be seen as a genius for putting his most valuable asset first.
The role of the customer has changed a lot in the last decade. Until a few years ago, businesses considered the key to success to be the quality of the product they sell including the provision of the best customer service. Currently, the emphasis has shifted to customer experience as the strongest attractor and retainer of customers. As Salesforce puts it, "Welcome to the web of the customer".
Indeed, creating an impactful end-to-end customer journey is important, but as companies are seeking to maintain competitive advantage on the market they are miserably failing at taking care of their most valuable asset – their people. This results in a growing number of companies who are encountering lack of engagement among their workers. According to Gallup research, a staggering 87 percent of employees feel disengaged. How in heaven's name would a leader with such a workforce even try to implement a strategy?
For an employee starting a new job, it can be a thrilling experience. I have frequently changed jobs in my life and always felt this "Go West to find gold" feeling. It's all about excitement and passion for the job. Jumping into the unknown. Quickly after the adaption process, which can be hard at times, I got this high charge of energy that turned into high productivity, new ideas and creative suggestions. This is common for many of us, but unfortunately also the strong engagement starts to fade away. I was lucky to be moved around in talent programs before I got too bored, but for a lot of former colleagues I know they are still longing to set up their own restaurant, launch a new business or at least get the f*ck out of their current job.
When it comes to employee engagement it is important to distinguish between the three types of workers within the company.
The actively disengaged employees who are not only unhappy with their jobs but also act on their dissatisfaction by undermining their coworkers' accomplishments. They are the poison within the organization that you'd want to get rid of. They would actually be helped (and happy) to get released from their own negativity.
The not-engaged employees who sustain the business by mechanically performing daily business activities. They put the time into completing their job related tasks, but not the energy or passion. In result, they deliver mediocre results that do not push the company into a direction of new opportunities. These are vulnerable to the gossip of the actively disengaged.
The engaged employees who approach their work with passion and feel connected to their company. They feel a strong sense of purpose and direct their energy to help the organization grow. Remuneration is not considered to be the prime motivator for engaged workers, but is considered more like an extra benefit to the job.
Why is employee engagement important for the company?
Unarguably, there seems to be a strong relationship between the level of employee engagement and the organization's performance.
Workers that feel strongly connected to the firm are more productive and deliver better results. They feel enthusiastic about their job and are eager to go the extra mile to accomplish the organization's objectives. Moreover, they actively take part in creating new objectives for the company and help the organization move forward. Happy workers tend to stay a part of the company for a longer time, which in return has a positive effect on building and maintaining a strong customer base and market position.
On the other hand, it is fair to say that disengaged employees are hardly a company asset, but more of an anchor that slows or even drags down the company ship. Their psychological departure from the workplace has the potential to paralyze the business from the inside, causing it to lose growth opportunities and competitive market positions.
Reigniting the spark of enthusiasm
Building a consistency of engaged employees must become a strategic priority for businesses. Managers must turn their attention to their employees. Fostering a dialogue will deliver valuable information about the workers' motivations and aspirations, which in return will help retaining their engagement.
A leader can best help to reignite enthusiasm by mixing challenges with implementing new organizational models. Challenging the employees is useful as it lets them think for themselves. However, a challenge is not the same as setting high performance targets. A challenge is about posing questions that are just outside the regular comfort zone of the employees. As a leader, you have to be near to assist them in their learning process. I have been working with Josephine Green on her concept of Pyramids to Pancakes. Similar models like Holacracy can help with delegating decision making power to the people themselves.
Pyramids to Pancakes from Dimitris Kritsilis on Vimeo.
Another interesting approach to bringing back the spark of enthusiasm is by making things less informal. One of the simplest enthusiasm sparks is redesigning the office environment into a more attractive place to work. Why not inject some fun and playfulness into the workplace to stimulate the creative minds? Pimping up the physical environment can contribute to a more positive employee attitude toward the job and the company itself.
Related posts...