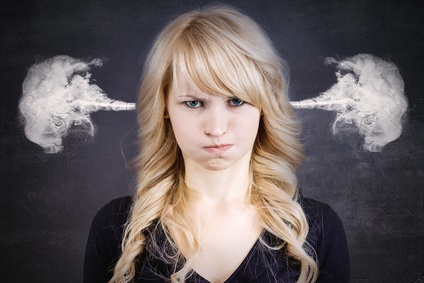 We are constantly nudged towards understanding the needs of customers through the jobs to be done approach. So why do we still seem to not achieve this 'higher purpose' of providing solutions to customers' needs?
Predictable growth has run its course as we live in unpredictable times; we need a better way to identify ALL those unmet needs that our customers have. That need comes from knowing the "job which needs to be done". We need to sharp shoot to hit clear targets, we need to become a lot more explicit in our knowledge of a customer's unmet needs, and they need to make the connection of that need with our product (or service).
We need to map the jobs and generate desired outcome statements that are specific and of real interest to the customer, not our list of multiple ideas generated based on where we are or what we think we know. We need to build the hierarchy of customer needs.
By even attempting to follow a 'needs first' approach we are often left to figure out the unmet needs. The flaw lies in not having these fully understood. All needs can be captured but this requires combining a more rigorous, controlled approach, coupled with astute observations.
The key still requires us to accurately quantify the degree to which a proposed solution will increase customer satisfaction - and that means knowing the job's they want to complete.
We need to segment by jobs and to do this we need to capture this in clear, precise job outcome given statements. We need to become clearer on the product, service or business model 'job' it is intended to perform, measured by a customer's desired outcome.
All this is well and good but I believe our internal processes are letting us down.
There is real scope to do a jobs-to-be-done (JtbD) evaluation internally, let me explain. We can become so intent on finding out the customer JtbD we might be forgetting the internal ones that need addressing as well, they get ignored and continue to 'undo' all the hard work of customer need discovery.
We need to fix the internal need for innovation first, the job we are trying to achieve. We are failing on this considerably.
So what is the internal job to be done?
Is it to keep everyone employed in developing and launching new products, to keep our innovation structures humming along or just because it is expected from us?
Surely the job to be done might be "to reduce the product failure rate" - the end need is to get into the innovation pipeline only high-value products that are sustainable, offer clear market differentiation and have a distinct demand. Often we allow products into the development pipeline that are less than stellar.
Actually we have a wide range of reasons for ensuring failure before the product even gets launched. These are the jobs-to-be-UNDONE that need to be eliminated.
Can you spot these happening within your organization? Do you sense you have seen or been part of this set of actions that had the triggering effect of altering the product from its original discovery point.
| | |
| --- | --- |
| Failure Points | Activity outcome and its potential impact on failure |
| Inattention | Someone decides to deviate from the original detailed specifications and this impacts significantly on the JtbD originally identified but accepted internally as 'an acceptable' risk, without any tracking back and validating this 'internal' change and how it compromises the original need. |
| Lack of Ability | The skills, conditions or training to execute the JtbD that has been identified, so as to successfully translate this back into a product that delivers on this need are not available within the organization. They are not brought in to offset this lack of internal ability, it becomes 'let's reinvent here' failing to understand critical experience points. |
| Deviance | The internal process suddenly gets short-circuited to speed up the process, the missing ingredient of understanding gets overridden by this need for speed or someone up top overrides the process and the deviance has a knock on effect that (radically) alters the final product intent. |
| Process Inadequacy | The discovery and development process are faulty, they miss critical signs or ignore them and keep pushing on to keep to the prescribed project time line for fear of being singled out. To call stop is bad and indicates weakness not strength, so the process continues regardless |
| Uncertainty | The initial idea lacks the type of real clarity researchers require, gaps begins to be filled in by one person's assumption, that was 'best' judgement and 'reasonable' but produces undesired results that are difficult to call a stop too. Actions adjust going forward with future consequences |
| Task Challenge | The task becomes far too difficult to execute reliably every time and the eventual production quality becomes variable and compromised and the products lacks consistency on that final finish and fails to meet the expectancies of the customer |
| Process Complexity | Those well laid out plans, built on a complex final production layout suddenly encounter constant and sometimes novel interactions unexpected and cost overruns, delays, final product rejections all suddenly rise with variable final product results that should have been unacceptable but forced to be acceptable, but on to the consumer. |
| Hypothesis Testing | The hypothesis sounded great, it was heavily backed as a winner but suddenly fails, sometimes when capital commitments have been made. Instead of simply 'pulling the plug' it begins to have a momentum of its own, heads go down to prove the hypothesis irrespective. |
| Exploratory Testing | Some adjustments or experimentation made it into the final product, it was meant to be a clever addition to expand knowledge and cater to the JtbD need but has undesired results unforeseen or not thought through. |
Tackling the internal JtbD is not easy. While we deviate, while we let internal interpretations into our new product development process we are building in the chance of product failure.
Managing the internal JtbD really does need thinking about.
Knowing the need of our customers and markets is the place that will get us towards growing our business. Yet we do need to focus more often on the failures we have in the internal Job to be Done to actually improve our product success rate. Internal ego's and the innate wish to constantly meddle along the innovation development process seem to have many jobs that need to be undone.
We need as much internal discipline to stay focused and true to a discovered customer need within our internal processes and pipeline.
How often does a product in its development get altered to accommodate internal wishes? This internally driven perspective, intent on 'just' getting the product out of the door, because keeping it in its original state seems simply too hard for all sorts of reasons. The emotional factors kick in and you hear "compromise and cannibalise" and a host of other fear factors to protect existing products, systems or structures that are 'turf' driven.
Internally we have this need to identify the true internal jobs-to-be-done and that often centers around deviations from the "customer need discovery point" and it is these which might be causing more failure than you realized, well before any product gets launched. These internal failures need to be undone.
Related posts...