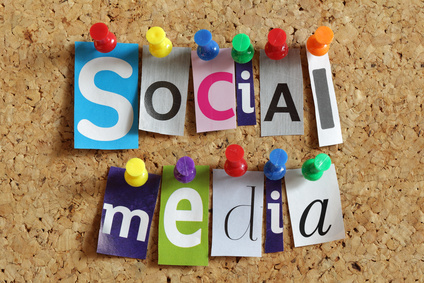 Some days I'm struck by one singular problem in innovation management: It is too concerned with the mechanics of the innovation process and not enough with the tectonic shifts taking place in the economy, shifts that really provide varied contexts for the types of new product that are suitable for the market.
The problems an innovation manager has to address can rarely be confined to the new product. It has to be about the market, anyway. Increasingly it is really about: How do I use this project to add momentum to the company's transformation? Or the opposite: How do I situate this project in the long term changes we are working with?
One area I think innovation managers need new skills is in social media. That might sound tangential to product and market but the reasoning is simple. If you do not know how to attract people to your products or services, you cannot iterate them with a growing customer base. You cannot do lean or "beta-style" innovation, and nor can you nurture a community over time. Social media is an essential skill.
That change has its own wider context. Reinterpreting the shape of an industrial sector, relations with customers or the organizing principles of a department are the types of issues that I find people respond to when I talk about innovation. Innovation is very much about transformation and the turbulent and uncertain environment outside of the walls.
It's also about keeping abreast of tools that can create more certainty.
In social media, for example, a company called PeopleLinx has a new product that allows brands to "industrialize" their employees' LinkedIn profiles and sharing activity. It provides templates and advice for how to create profiles and for the types of content to share in order to maximize your network on behalf of the employer.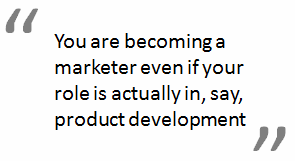 It's an interesting proposition. You, the employee, become a network curator for the employer, but you become something else too. You are now part of the company's structured outreach. You are becoming a marketer even if your role is actually in, say, product development.
This signals a profound shift in how the "organization" is organizing. It might call into question what an organization has the right to organize. But whichever way to call it, these developments are critical to the new innovation manager. If your company can call on a broad range of people through outreach on social sites then you are likely to have a much better chance of iterating a product to market. You have access to networks and content to attract people to your iteration cycles.
Oana-Maria Pop wrote recently here on the Hype blog about innovation ecosystems – and in particular the work of Llewellyn D. W. Thomas and Erkko Autio of Imperial College London. She points out that one of the reasons for an ecosystem's success is the large number of people a company attracts to them. Attraction competency is also one that Nick Vitalari and I outlined in The Elastic Enterprise.
One of the hidden tools of ecosystem production is the information layer. That is to say, control over information about your initiative and segment. The information layer was relatively easy to build pre-the web. Companies like Philips when they took to promoting CD-Roms simply bought the ad space and funded organizations that would create CD-Rom newsletters. At the height of the Wintel ecosystem's power there were information players like CNET that pretty much provided Microsoft with the same significant channel. Google, SAP and Apple have benefited from information layers created by third parties too – think ZDNet.
But for companies without a close relationship to the information layer it can be problematic to create ecosystems or to do good iterative product development. Tools like PeopleLinx make it easier.
You don't need to rely on them. Companies that make great use of social media are achieving similar ends. For example, the Dutch airline KLM now processes about 35,000 customer queries a week on Twitter.
In a conventional customer relationship management system KLM would not be talking to customers. They would be fielding complaints. When they went with an online ordering system (their website) they gave up the one-to-one connection with people who might phone to book a flight. So Twitter is giving that back to them but it is doing more. It is opening an opportunity to involve customers in low-cost product iteration.
And so to the point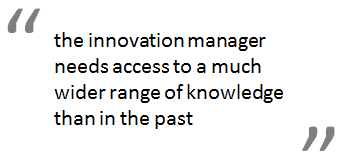 In innovation management we have a singular focus. The product. Over time though innovation has added to a firm's transformation potential, which in turn means the innovation manager needs access to a much wider range of knowledge than in the past. I believe there is a lot more to learn about how ecosystems function than Thomas and Autio have covered – for example I don't think you can formulate a theory or model of ecosystems. They are too varied and the attributes that make one succeed and another fail are changing quickly. In other words we need history, description, not theory. But the important reveal is that information about transformational environments is part and parcel of an innovation project. Two thoughts on that:
The first is that any part of the information layer gives you ecosystem-like advantages. What you need an ecosystem for varies but one important advantage is the ability to work a product through with customers and partners in various phases of beta.
The second is that social media gives you the ecosystem advantage but as an innovation manager you probably never thought as social media skills as a key personal competency. But that's how change goes. It's never ending and multifaceted. And that is why in a recent webinar I asked HYPE to think carefully about investing in the innovation information layer – we all need to know more than we can possibly acquire alone.