By the end of January this year, we released HYPE Enterprise 9.2 into the public! As we want you to get the most out of your corporate innovation platform, we highlight some very interesting challenges, which are addressed by new features in this release. We will be discussing how to increase the quality of your submissions, how to support your contributors in bringing their submissions more to the point, how to best apply our pairwise evaluation and how to see your campaign managers creating new campaigns easily, with less work and more fun!
How to increase the quality of submissions by fostering collaboration
As we all know, there are several aspects that can have a meaningful impact on the quality of campaign outcomes. To name a few: Asking the right people for ideas, involving mavericks to improve the submissions, bringing in the right experts when creating concepts and executing on those results. Our experience from many projects is, that initial ideas are often great starting points for the campaign outcome but are also too vague to already be ready for evaluation. Thus bringing in as many different perspectives as possible to improve them is very important in an early stage of the innovation process. If we can reduce the barrier to tie the right people into the discussions, we can hugely benefit from this aspect.
When I'm seeing some interesting ideas, I often know colleagues or friends who are interested in this topic or even have more detailed knowledge about this, thus being able to provide valuable insights or are even keen on contributing something to the idea, ending in better results.
Being aware of this context, we introduced the @-mentioning feature. As you certainly know from other collaborative tools, it recognizes people when typing in the name with a leading "@" sign. You are then offered a small drop-down which suggests users based on the name you typed in. After submitting the comment, those users will get a special notification that they were mentioned in a comment and are asked to contribute their thoughts to the discussion.

As tests have already shown, this creates a more diverse and broader idea, when making use of this feature in your innovation process. More relevant people are given a direct access to the right ideas, helping to improve the quality and making it easier to evaluate for the evaluation teams.
If you are interested in giving the new @-mentioning a try, please let your project leader at HYPE know, and we'll take care to deliver you all the benefits of the new 9.2 version of HYPE Enterprise!
Raising the quality of contributions in channels
There are two different approaches for addressing the whole innovation topic within your company and the HYPE Enterprise platform: Campaigns, which are there to answer specific questions for which you have a sponsor at hand to grab the results right away, by bringing them to life. In contrast to this top-down approach, the second one is via channels that are targeting a bottom-up philosophy: a broader topic is sketched and all kind of ideas around this topic are welcome.
The nature of the broader channel topic is, that
you usually do not only get ideas which are right to the point, but either are too vague or are sometimes even off topic, but
you still want to involve a broader community to improve those ideas, not wasting their time with obviously mis-fitting ideas.
To address those challenges, we introduced two features:
Idea Coaches & Qualification Phase
In channels, you are now able to define one or several people to take care about incoming ideas. Those Idea Coaches can either take care about all ideas in a channel or can be assigned to topics, so that the right expert will be tied in for each topic. They are asked to have a look at the submitted ideas and approach the contributors to improve the ideas, ask clarifying questions and suggest people to get in touch or even propose existing ideas or solutions to look at. The overall goal is to raise the quality of initial contributions and therefore make the contents more relevant and interesting to browse, so that the community will be more likely to digest the ideas in the channel.
The second improvement is built around the channel process: By the introduction of a new phase called "Qualification", the idea coach can look at the submitted ideas before the community will see them. Thus this phase acts as an entry gate for the channels to keep the quality of the contributions high by applying a certain level of quality to the contributions. If this level even cannot be reached after the input from the coach, he is able to archive the idea directly, as of that not wasting the time of several community members looking into this idea.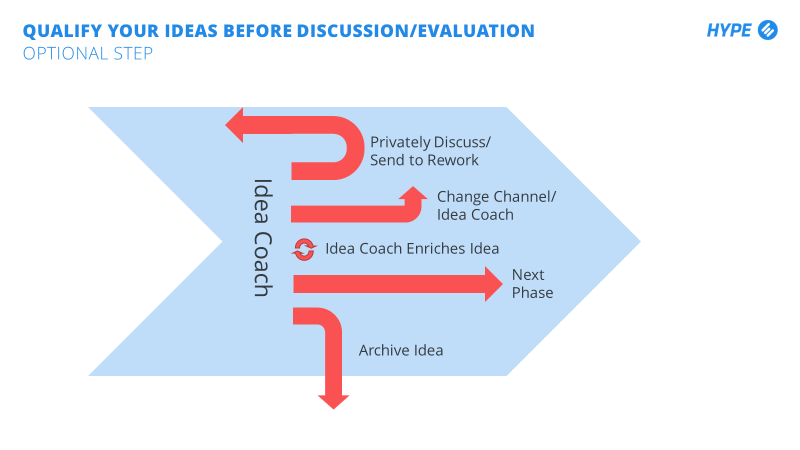 If you are interested in a more in-depth discussion about the channels or on how to apply this new feature, let us know!
Campaign Wizard 2.0
Speaking of improved guidance and usability, we enhanced the way how campaign managers create campaigns and channels as well. We provided a much clearer interface to setup those objects. By adding structure and renaming fields, we simplified the process and reduced the need for additional explanations.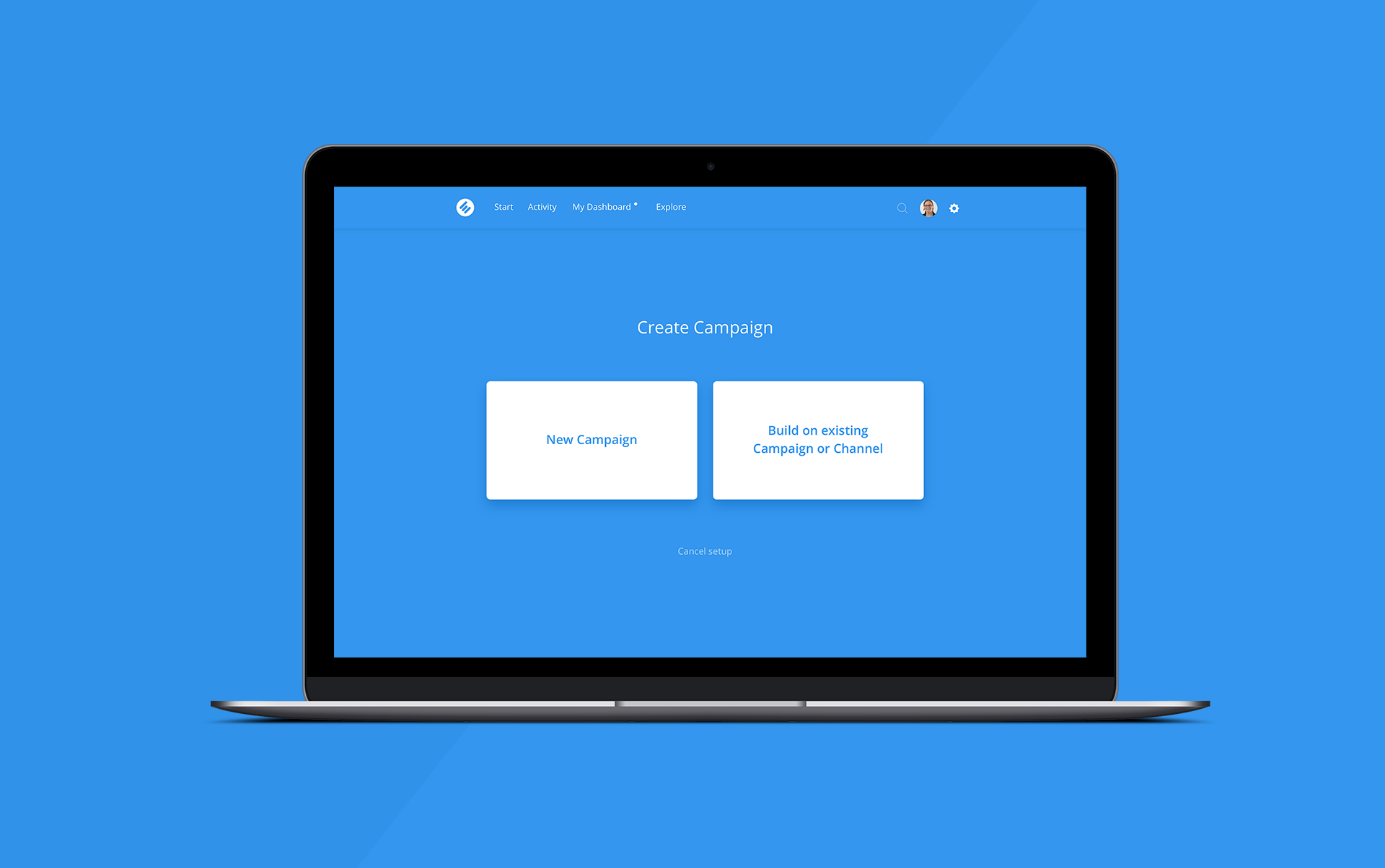 Let me highlight one element explicitly here:
The campaign manager is now asked to enter all necessary input for the campaign overview tab in one step of the wizard. In addition to that, we added a preview for this page directly into the wizard, so that you can immidiately see how this page will look like when the campaign is launched. Each and every setting of this page can now directly be checked on the preview, reducing the amount of work necessary to create a nice cover page for the campaign. Once you had the chance to use this wizard for the first time, you'll love it.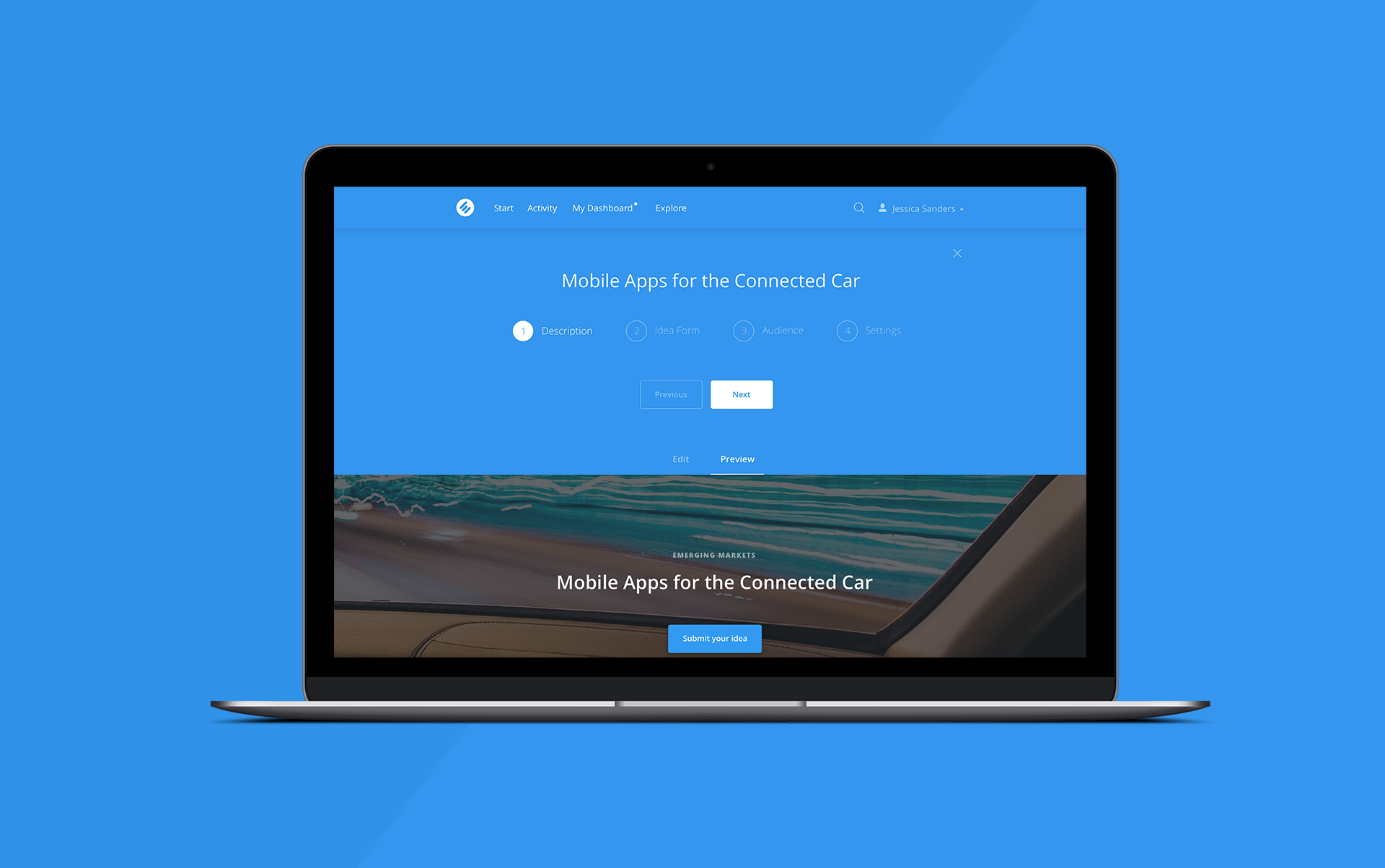 If so, please let me know, if not, let me know as well, so that we can further improve the page!
Besides the mentioned features, there were several more. So, if you want to get a full list of all new and updated features, feel free to contact your HYPE project leader for full information!
PS: To already spoil a detail of the next release: We continue to work on improving the setup wizard, so be sure to look for the 9.3 release which is planned to be ready around April/May'18.