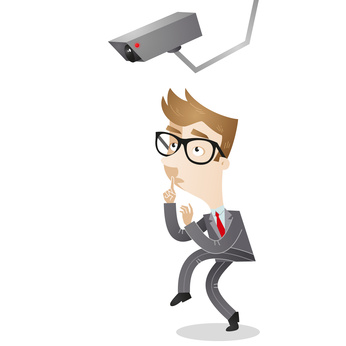 Openness is over. Being closed or private is the new black. A shame for advertisers, really. And you may think this trend is so far from reality, especially taking into account the recent news of Facebook acquiring Whatsapp. Yet, it is definitely the emerging trend right now. I want to dialogue on the disruption of openness. With disruption I mean the changes of scale that are bound to happen in the near future.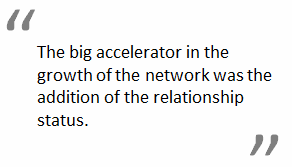 With Facebook, you share your life with friends and sometimes people you don't even know. The business model of Facebook proclaims openness. The big accelerator in the growth of the network was the addition of the relationship status. Never before, were you so easily able to check out if someone was single, taken or in a complicated situation, whatever that may have meant. The relationship status addition was unique for social networks and is a typical sign of openness. However, change is happening in online behavior. The wish to share less with Facebook friends you do not really know. This has been translated into cleaned up Facebook profiles. 90% of status updates are about happy or fun, only approved pictures with timeline control and personal characteristics shared such as relationship status and age are not disclosed anymore. This is not you, but the part you want to be profiled. This fits the bigger picture. The world's trend back towards secrecy, privacy and seclusion of personal information. You only disclose information to your real friends. Likely, they know those personal details anyway, so why post them online? Revelations of American whistle-blower Edward Snowden have certainly contributed to this attitude.
Competitors are often battling over who can offer the most features. Take Facebook versus Google+ for example. Whatsapp is delightfully simple in comparison to these platforms. This phenomenon is called 'overwhelming of the consumer needs', eloquently described by management guru Clayton Christensen in The Innovator's Dilemma (1997). In the battle of the favor of the consumer, competitors try to win the battle by offering new, additional gadgets and features. Just take a look at the newest mobile phones. All sorts of grandstanding, such as fingerprint recognition for the Samsung S4 and the iPhone 5. To be honest, those additions are a superfluous luxury and distract from the original purpose of the phone: making a phone call. Or keeping the battery going for longer than 6 hours. To beat your competitor the answer is simple: optimizing instead of maximizing, like the other famous management guru Peter Drucker stated in his article 'Entrepreneurial Strategies' (1985).
Back to Facebook. Openness and integration have become the core elements of every online business model, read: selling ads in return for your personal data. At the same time, you can witness the emergence of new initiatives arising aimed at privacy and a disengagement of who you are and what you do on the internet. This is the new added value. Think of rapidly growing apps such as Secret, Whisper or DuckDuckGo. Whatsapp had two core values: No ads and no data filing. Apparently, Whatsapp-users do not trust Facebook anymore in the light of the discussion surrounding transferring to Whatsapp. Successors like Telegram and Gli.ph, that advertise themselves around these no ad and no filing values, plus added privacy, seem to benefit.
What could or should Facebook have done? Good question. I find it astonishing to see how Facebook, one of the biggest digital companies in the world, fights the challenges posed by its own business model. And the company has intriguing decisions to make to not become obsolete or even go belly up. The take-over of Whatsapp and the exodus of the users have probably been anticipated. However, undoubtedly Facebook was surprised by all the negative reactions. I like to make jokes about sleeping strategy departments of telecom companies that have not been able to predict the success of Skype or Whatsapp. As it turns out, Whatsapp founder Brian Acton once applied at Facebook and Twitter but got rejected. So also the new rulers of the world have issues with developing new, cool products themselves. Evidently, it is hard to find a new trend or compete on the core values of your competitor. Even for companies such as Facebook. I think they realized in the strategy department that Facebook could do nothing else than to acquire Whatsapp. For the last year, they have been bothered by the quick rise of new apps such as the temporary-picture-sharing application Snapchat or the newest fashion in dating, Tinder. They lose customers to those networks. Whatsapp is necessary to keep the attention of advertising on Facebook.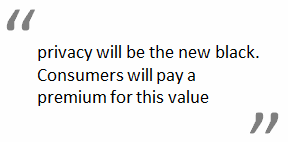 What lessons can be taken from this? Two. First of all, privacy will be the new black. Consumers will pay a premium for this value, that 15 years ago became so uncool and old-fashioned. Second, listen well to your strategy consultants and their advice on opportunities to grasp from the big trends. Mostly, strategy consultants get the big trends right, but do not fully grasp the future or counter trends. Then, create a special task force and let them explore counter trends. Are your strategy consultants advising on big data, open source and API's? Let your stealth team search for answers and business models surrounding secrecy of personal information and lack of data. In the past Dutch telecom company KPN was laughed at because they never understood trends: always too late or too early. Think about the too expensive 4G or the failed implementation of the Japanese WAP. Recently, they launched their anti-eavesdropping service Silent Circle and the espionage free Black Phone. That's a good understanding of the signs of the times. With your own stealth team, you can look at the countertrend to spot early warning signals and create scenarios. With those alternative scenarios, you can become nimble in realizing new products and services.
I'll give you a hint as to where these trends are. They are always at the edges of your current business model. Good luck with your search.