Watch any group of kids playing with Lego and you'll quickly get the idea behind platform thinking. A small number of standard modular components linked to a basic architecture – and you can build almost anything! Close your eyes and very soon you'll be enjoying yourself remembering playing with those coloured bricks, wheels and other components. And whilst you may have bought a particular model most of the pleasure comes from reassembly into new and unplanned designs.
Millions of homes have the Lego box into which children (and not a few adults as well!) dive to let their imaginations run riot. And a visit to Legoland gives you part of the same experience on a large scale. Never mind if it's pouring with rain, just go into a large hall, dig into the huge mountains of Lego and create….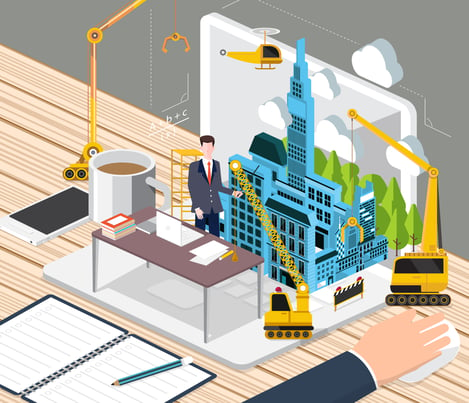 Now think about your smart phone – what you're holding in your hand is a platform device which has a basic architecture to which you can add the range of apps that you particularly want to make it work for you. Mass customisation, each phone giving the user what they want but made economically possible by platform thinking.
Although there's a buzz about the word now, platforms have actually been around a long time. Back in the 1920s Harry Ferguson developed a device to put on the back of tractors which enabled farmers to hook up all sorts of tools and equipment. The business model was simple - buy the basic tractor and add on the tools you want. Ken Wood's idea for domestic kitchen equipment followed the same pattern and it was one which Black and Decker and other power tool makers took to the DIY market. And IBM opened up the personal computer business by coming up with a platform architecture around which thousands of hardware and software developers could work.
The model goes deep inside the workings of product architecture. Intel's breakthrough into becoming 'Intel inside' at the heart of so many devices came from switching from discrete products to platform architectures and consciously working to develop that mode of thinking across all of its design.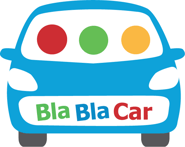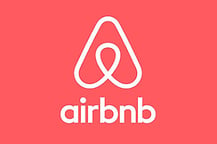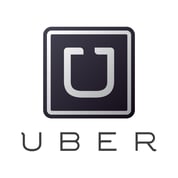 Of course it's not just products – services also benefit from a platform approach. eBay's model for online auctions paved the way for a wide range of enabling platforms for services – ride sharing (BlaBlaCar), accommodation (Airbnb) and mobility solutions (Uber).
And increasingly the value of data as platform knowledge is becoming clear – for example Nokia recently sold its Here geographical information business for $2bn to a consortium of European car makers. The UK's Ordnance Survey is a government agency which sits on a similar treasure trove of knowledge which it currently deploys in the form of maps to help walkers find their way across the beautiful countryside. But they're also working hard to explore new ways in which they can deploy their knowledge base more effectively.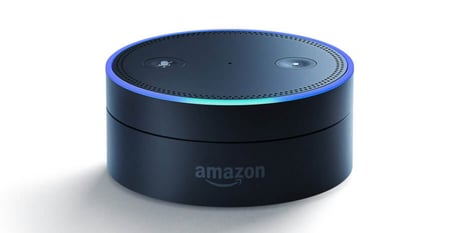 In an IoT (internet of things) world there's huge potential for capturing data from multiple devices and using it to create a platform across which different goods and services can be offered. That's why Amazon, Cisco and IBM have been busy investing in the backbone technologies and where receptionists like Alexa, Siri and the voice behind Google's Home might soon be sitting at the entrance to a huge knowledge store.
Platforms have become high fashion – a recent Accenture report suggested that 81% of executives who they interviewed see them as central to their strategy over the next three years. And depending on how you define it, the platform economy is valued at around $2.6 trillion.
The risk, of course, with something like this is that everybody jumps on the bandwagon and labels what they're doing as a platform. Just like Humpty Dumpty in Alice in Wonderland they use words – in this case the word 'platform ' – to mean whatever it is they want them to mean!
Perhaps a more helpful approach is to move away from the labelling of everything as a platform and look at the key elements in the thinking underpinning the approach.
Why do it?
Platform thinking is just that – a way of thinking about your resource base and how to use it effectively. It might be embodied in physical products or services but at heart it's about knowledge and how you can offset the costs of learning something by deploying it widely in innovations which create value for different users.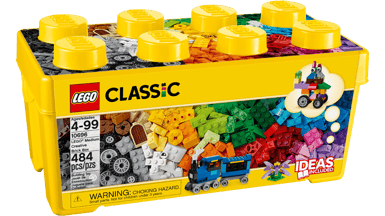 Think of the Lego example again but imagine that the coloured bricks represent modules containing your key knowledge. The challenge then is not to build and sell a single design but to explore all the different ways in which you could configure them. And you could even take a leaf out of Lego's book and start to work with your users, co-creating new applications based on their ideas for using your bricks.
Platforms offer several routes to reusing hard-won knowledge – for example:
Reusing expensive core product and process knowledge – as. Black and Decker did, sharing the common drive and power for their tools across many variations on the theme. The idea of 'product families' is an old one but to make it work requires careful planning of both process (to create the flexibility in the system) and product (to design within these parameters). The same thing is happening in services where the core knowledge to create the platform – for ride sharing, auctions or whatever – can be leveraged in different applications.
Knowledge extension – stretching a design to cover the development costs through incremental building on the core model. For example the Douglas DC3, originally introduced in 1935 sold over 10,000 units and is still flying today. It was knocked off its perch by the Boeing 737, still in production in new variants since its first flight in 1965. Back in the 1980s Roy Rothwell and others were talking about 'robust design' – essentially ways of spreading the core knowledge across as wide a field of application and for as long as possible
Knowledge recombination - using the same core knowledge in different markets. For example Procter and Gamble developed cyclodextrin chemistry as a way of handling odour masking by binding noxious molecules to its core structure. Originally deployed in Febreze as a spray the technology had since found its way into scents, plug-in oil diffusers, air fresheners and candles.
Enabling a business model based on an architecture of core plus add-on modules which allows many different market segments to be addressed. Easyjet's strength in the airline industry rests on having built an effective low-cost core platform and then adding (very profitable) services (like business lounges or priority seating) back in. Tesla has taken the concept further, building in many functions into all their cars, enabling them via software for those users requiring (and prepared to pay for) them.
Accelerating adoption of innovation by allowing a free trial of core functionality and then allowing users to buy the additional features and functionality which they value – the 'freemium' model.
Providing the keystone piece in a bigger puzzle. The Ferguson tractor system led to many people supplying the add-ons, creating a system model which, decades later, Intel were to use to advantage. As Annabelle Gawer and Michael Cusumano's work shows, 'Intel inside' is much more than a marketing slogan, it accurately describes a highly successful platform strategy.
Co-creating with users – allowing users access to your platform to create their own applications, amplifying your own offer and building new markets. Lego has been very successful at engaging user-designers and sharing their ideas and products with a wider market. Their Lego Ideas platform provides not only a valuable amplifier for their own designs but valuable market and design intelligence about key trends.
Building open communities in which the core platform becomes the basis for a linked ecosystem, quickly sharing new ideas and variants. For example during the Haiti earthquake in 2010 a community quickly emerged which used a mobile phone platform on which they wrote apps for reuniting displaced families, providing real-time disaster and damage mapping and enabling urgent cash transfer to help victims access food and medicines.
Making platforms happen
Of course there's a big gap between espousing the idea and making it happen. First it's important to remember that one size doesn't fit all. David Gann and colleagues have an interesting article in which they explore some different platform models and suggest a framework for thinking about such choices.
Second it's important to think about how you will ensure the underlying knowledge architecture works – which people have which knowledge and how can they be effectively brought together to create new configurations?
This may pose a big challenge to the functional silo model still prevalent in many businesses. And, as Rebecca Henderson and Kim Clark pointed out in a famous piece of research, there's a risk to relying too much on a particular architecture – you may find it difficult to reconfigure if the game changes.
And third comes the question of how open you are prepared to be with your platform. Just as open innovation is exploring new ways of linking up with external sources of knowledge and combining these in new forms, so platforms are increasingly opening up to allow co-creation, complementary modules and other forms of knowledge sharing and recombination. Linux is probably the best-known example of such open co-creation across a platform community but there are a growing number of others, as Eric von Hippel points out in his new book 'Free innovation'.
Of course, that's also an idea of relevance inside organizations where collaboration platforms can provide powerful ways of mobilising and redeploying the knowledge base held inside the heads of its employees.
John will be presenting and hosting a workshop at the 2017 HYPE Innovation Managers Forum, on May 16th-18th (see more here).
Watch his talk from the 2016 event here: