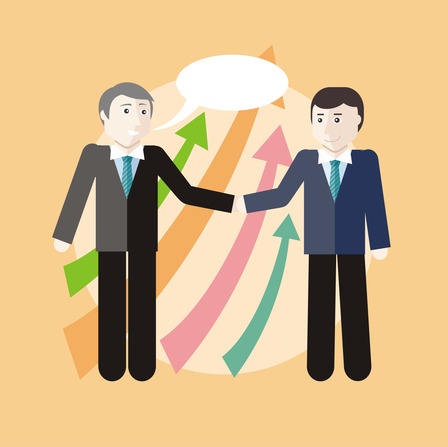 "The delicate balance of mentoring someone is not creating them in your own image, but giving them the opportunity to create themselves" I didn't say that, Steven Spielberg did. And I could not agree more.
The benefits of professional (formal) and non-professional (informal) mentoring for innovation are obvious and we see great examples all over the world. In Budapest, for instance, an organization called Design Terminal is coaching entrepreneurs to create brilliant solutions such as fire hydrants that double as drinking fountains, foldable furniture and software for automated video recruiting. Similarly, the World Bank's infoDev initiative supports inclusive growth by helping innovative technology ventures reach maturity. Senegalese jams, growing crops without soil or the mpayer were all by-products of powerful mentoring relationships in this context.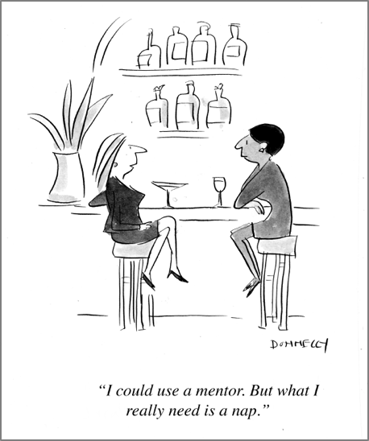 If done well, mentoring is a win for organizations, their employees, their customers and even society at large. But how exactly does mentoring work and what makes a good mentor anyway?
Let's find out.
The mentor-protégé relationship: Insights from academia
Believe it or not, there is plenty of academic research on the process of mentoring! In this research, like Beth Humberd and Elizabeth Rouse's excellent Academy of Management Review article, a mentoring relationship is defined as: "a unique work relationship through which protégés receive career and psychosocial support from mentors, expediting their progression and development within a particular job, organization, or career path".
According to the same source, informal mentoring relationships develop in four key phases:
initiation (6 months – 1 year);
cultivation (2 – 5 years);
separation (6 months – 2 years);
redefinition (indefinite).
Formal relationships are similar, but shorter since their duration is determined by a signed agreement.
During initiation, mutual liking, identification and attraction play an important role; like a mutual fascination with fluid interfaces or business model changes in fashion for example. In time, this relationship is cultivated through peer learning and normally grows into a fruitful long-term collaboration. In an ideal world, that is. Because based on its level of quality, mentoring relationships can be classified as dysfunctional (bullying, sabotaging), traditional (average quality), or relational (high quality, mutual growth).
The third phase of a mentor-protégé relationship is separation. Separation can be triggered by a structural or psychological change in one or both of the partners, and is often the final step. In exceptional cases, however, separation is followed by redefinition, a phase that lasts indefinitely and that is marked by life-long friendship or partnership. An example here are social entrepreneurs and dynamic duo Jacqueline Novogratz (Acumen) and Chris Anderson (TED.com).
Reading tip: The Sorcerers And Their Apprentices or the story of mentorship at the MIT Media Lab
What makes a good mentor? How do you become a "superboss"?
Now that we know how mentoring works it's time to look at what makes an ideal mentor. Or a "superboss" as Sydney Finkelstein likes to call them. In his new book, Finkelstein embarks on a research project to find potential superbosses and map out their genealogical trees. The result? A captivating discussion about unusual habits, finding and grooming talent, endurance, and ways to set new standards for entire industries.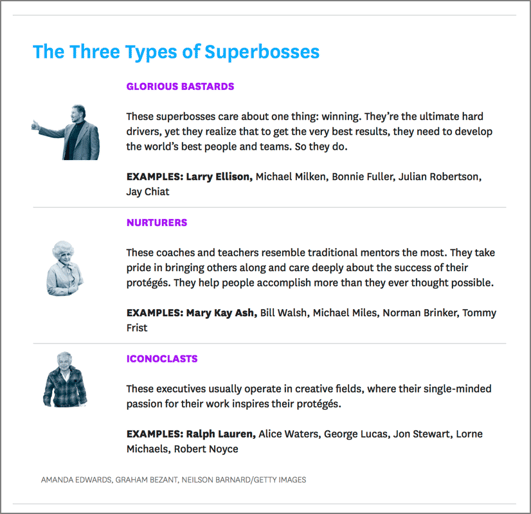 Source: HBR.org
As it turns out, what makes superbosses unique are a handful of traits, beliefs and practices. For example, superbosses tend to care about non-traditional metrics like extreme intelligence, creativity and tremendous flexibility. Superbosses also look in unusual places for talent and value individuals that can fill a variety of functions. In fact, they frequently adapt the job-to-be-done or the entire organization to the capabilities of their protégés.
All superbosses – whether "glorious bastards, "nurturers" or "iconoclasts" - are typically intense and passionate, great innovators in their own business, and understand extremely well the concepts of micromanaging and delegation. According to the book, these ideal mentors are in fact "big time" delegators and borderline micromanagers, a combination that enables them to stay close to talent without constraining creative freedom.
Other surprising things superbosses do include:
They follow a playbook of their own;
They engage in "inexplicable" forms of mentoring (spontaneous);
They resurrect old principles (working alongside protégés as masters with apprentices);
They encourage star talent to leave (talent becomes part of a network);
They believe confidence is the prerequisite to greatness.
Reading tip: Superbosses
What this all means
As mentioned at the onset of this post, high-quality mentoring is a win for organizations, their employees, their customers and even society at large. For organizations and their employees, mentoring helps talents, internal and external, become fully immersed in co-creating value. It also helps disseminate good practice, create organizational resilience (increased survival) and make careers more meaningful. Happier, more confident, more understanding employees in turn create better products, services and business models for their customers.
What is worth remembering is that while well designed mentoring programs can give rise to entire generations of successful leaders (according to Wired Magazine), so can high-quality individual practice. In other words, anyone can increase their "superboss quotient" by slightly augmenting their habits and learning new skills. All it takes is some commitment.
Happy mentoring!