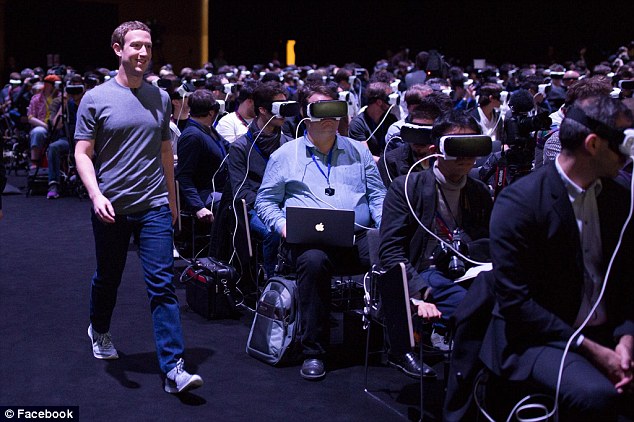 In the digital age people live more and more online. Online meetings, webinars and social platforms seem to be incorporated into all organizations. People like to work from their own home and hence reduce travel costs and time. Why would people still meet up when you can just plug in virtually?
Virtual reality (VR) is the next big thing according to Mark Zuckerberg, 'it is going to change the way we live and work and communicate'. And according to Palmer Luckey (founder of Oculus VR) there is 'a lot of potential for virtual reality in the education industry'. Moreover, Techradar gives advice on how virtual reality could transform your business. However, it seems that some people are not yet convinced, posting comments like 'zombie apocalypse' and 'The Matrix'.
Perhaps it is not a step, but a leap forward. Perhaps people are scared for what they do not know. But perhaps it is something else. Something called the X-factor of events. Something that can only be accomplished by actually attending an event. After extensive research in our world database, a.k.a. Google, some logical thinking and taking into account my own experiences, the following conclusions can be presented:
1. One of the most important reasons to attend an event is to be among peers and to network. Find here top 10 tips on how to network like a pro.
2. People go to events to maintain a relationship with the organization and their people. They like one-on-one in-depth conversations.
3. The environment of an event creates a certain flow of energy, which ensures people feel inspired to get back to work.
4. People go to events to socialize and have fun. This is the ROI that almost every event claims. We actually also have a lot of fun. See here for proof.
5. Fancy hotel bars ignite quite often inspiring conversations with your peers. These conversations would not happen virtually. Perhaps you can call these encounters the watercooler effect of events.
6. Virtual Reality is awesome. Never tried it before? Our partner XL family is going to bring some gadgets for you to try at the upcoming HYPE Forum in Bonn.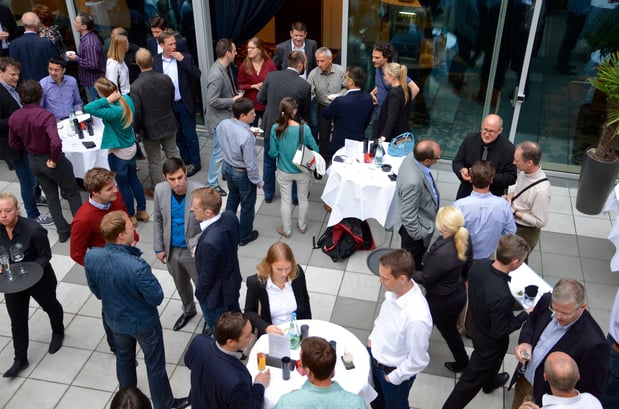 The HYPE Innovation Managers Forum in Bonn is designed for our customers and focused on sharing successes and failures in innovation. The event is hosted at the beautiful Kameha Grand Hotel, located on the Rhine, which hopefully is already enough reason to attend.
If you are not able to attend one of our events, we also offer a wide range of innovation articles and webinars.
This blog part of a series regarding the HYPE Innovation Managers Forum 2016.