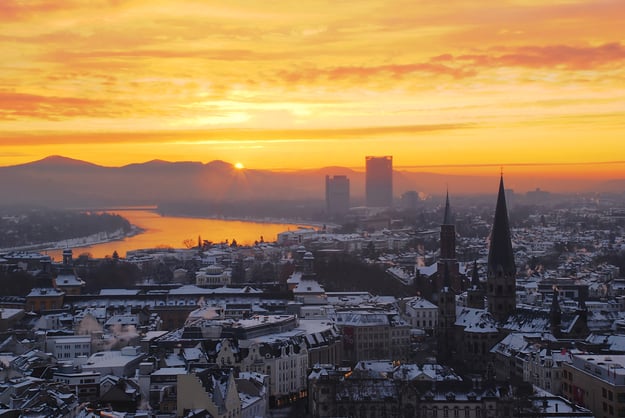 Come to Bonn, the pearl of the Rhineland, and do not just leave inspired by new ideas and best practices for your job. Let the city inspire you, too.
By choosing the Kameha Grand Hotel you enjoy already a fantastic view of the Rhine river, but there is much more to see. Drive to Königswinter, walk up the Drachenfels ('Dragon's Rock'), grab a coffee, check out the stunning Drachenburg ('Dragon's Castle'), and enjoy a panoramic view of Bonn and the whole region! I am pretty sure you would like this trip, so if you bring more time with you, get up the Petersberg, have a look into the Steigenberger Hotel and get delighted by another wonderful scenery.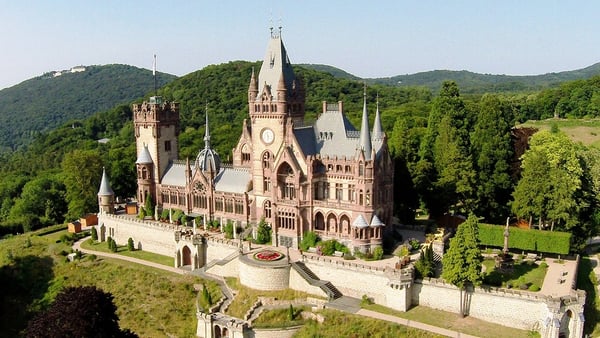 Get back by boat! Many boat tours are offered in Bonn, for example get on the "Moby Dick" in Königswinter and get off at "Bonn Alter Zoll" to start your city centre tour. FYI, "Alter Zoll" is a lovely beer garden.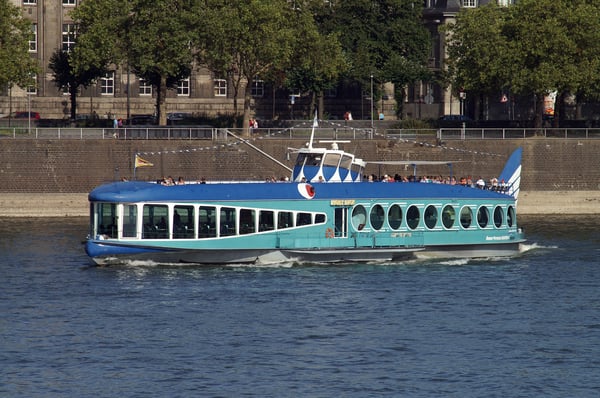 Did you know that Bonn is the origin of the well known and loved Haribo Goldbären? Get to the factory store in town, mix plenty of delicious sorts you have never seen before and make your family, friends, and colleagues happy.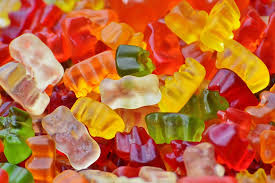 Bonn was the German capital for over 40 years and it is still an important place of German history. Find out how politicians lived and worked in Bonn. The stunning Villa Hammerschmidt and the Kanzlerbungalow ('Chancellor's bungalow') opened their doors, don't miss it!
Bonn is famously also the home of Ludwig von Beethoven. Walk through the city centre, have a look where he lived and discover new facts about the famous composer.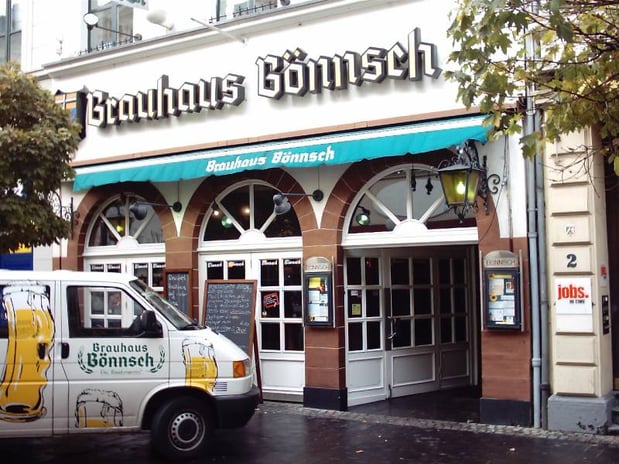 Eat hearty and drink Bönnsch! Cologne has Kölsch, Düsseldorf has Alt and Bonn has Bönnsch! Get to the brewery; learn something about the brewing process and the special shape of their beer glass. Enjoy the rustic but cozy ambience while having some Bönnsch with a hearty German dish, e.g. Original Rhenish Sauerbraten (Braised beef "Rhineland style" with raisins, almonds, red cabbage and potato dumpling). ♥ ♥ ♥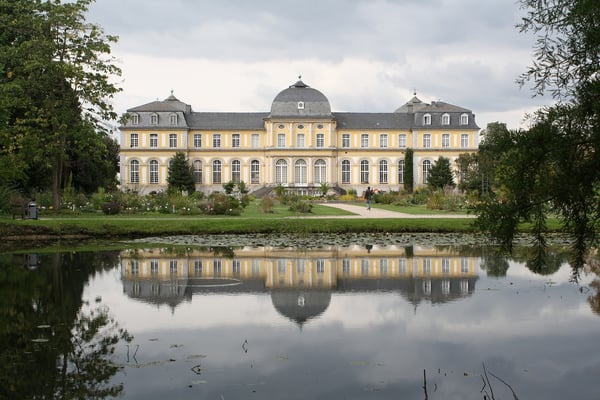 After you visited the city centre of Bonn, take a walk to the home of HYPE Innovation, the district Poppelsdorf. With the chateau of Poppelsdorf in view, you can walk along the Poppelsdorfer Allee, visit the botanical garden and stroll around until you found your favorite café or restaurant to take a break.
If you are still not tired, get to the Museumsmeile ('Museum Mile'). It attracts every year around 2 million people with world-class international exhibitions in art and culture. Have a look which exhibitions are waiting for you in April.
You like basketball? Great! Visit a game of the Telekom Baskets and soak up the buzzing atmosphere at the Telekom Dome. Like it was planned by us, they play right after our event on Friday evening, 20.30pm. Get your tickets here.
Let me check, how you feel now after reading all that information about Bonn. Did Bonn already rise in your list of places you would like to see? At least a little bit, right? Perfect, we are on the right track. But let me convince you entirely.
If you are in Bonn, Cologne is only 25 minutes by car or train; and Bonn is very proud of its neighbors. I am sure that I do not need to list the highlights of Cologne. Make your stay a triple benefit – the forum, Bonn, and Cologne!
Read more: