Das Event "The Magic of Innovation", welches auch als der "Insurance Innovation Day" bekannt ist und letztes Jahr zum Top Event der Versicherungsbranche prämiert wurde, findet am 06.September 2016 wieder im innovativen und modernen Bene Idea LAB Wiens' statt.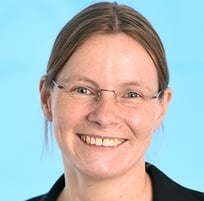 Von uns mit dabei ist Anne Knipp, Vice President of HYPEs Partner Ecosystem, und hält einen spannenden Vortrag über "5 Vertrauensbildende Maßnahmen für Ihr Innovationsprogramm".
Es ist harte Arbeit, Innovationsmanagement in ein Unternehmen zu bringen und lebendig zu halten. Als Verantwortlicher kann man sich schnell als "einsamer Wolf" fühlen. Dieser Vortrag richtet sich besonders an die einsamen Wölfe, die nach konkreten Maßnahmen suchen, um Prozesse des Innovationsmanagements erfolgreich zu etablieren und auszubauen.
Neben Anne Knipp und der Initiatorin des Insurance Innovation Day's, Erika Kriszan, tragen viele weitere Führungskräfte von namenhaften Firmen wie zum Beispiel Samsung, Zürich Versicherung, Wonderlandmovies, Bene AG und Daimler Insurance Services AG vor.
World of Innovation, Inspiration and Insurance – Für diese drei I's wurde das Eventkonzept erarbeitet und an nationale TOP-Führungskräfte/ TOP-Entscheider aus der Versicherungsbranche und Makler adressiert. The Magic of Innovation wurde für zukunftsdenkende Manager geschaffen, die bereit sind, die neue Welt und die Erwartungen der neuen Generationen zu verstehen und diese auch erfüllen zu wollen. Seien auch Sie bei diesem Event dabei! Die Plätze sind limitiert! http://www.magicofinnovation.eu/