The University of California San Diego, UCSD, is hosting for the second time HYPE's US Innovation Managers Forum at its wonderful Scripps Seaside location. The forum will take place from November the 1st to the 3rd, with a new format and nice suprises for the participants.
Bob Neuhard, the Executive Director for Operational Strategic Initiatives at UC San Diego, and his team, offered us to host again the conference that encountered great success in 2016. Participants were so involved and interested by each others' innovation programs, that we decided to extend the forum by another half day to start the event.
Colin Nelson, Director of our Enterprise Innovation Consulting team, will welcome the participants on Wednesday, November 1st in the afternoon, with an introduction on the Innovation Manager's hopes and fears. He will be followed by the UCSD Innovation team presenting the evolution of their program on the campus.
For the first time, we will propose a breakout session with two workshops. One will be run by Colin Nelson on Driving Collaboration, and the second one will be run by Jennifer Dunn, Consultant at HYPE.
The second day will be packed with client's presentations, such as James Rose, VP of Innovation at Technicolor, who will present HIVE, their innovation program, and Dallas Hetherington, IPL/ICP Program Champion at AkzoNobel. We prepared you two suprises for this day with another workshop session and a panel discussion to address more specific topics. The first workshop will be run by Melani Roberson, Senior Strategy & Innovation Analyst, on Liberating Structures, and the second one by Ninetta Kosswig from HYPE, who will run a Software Clinic.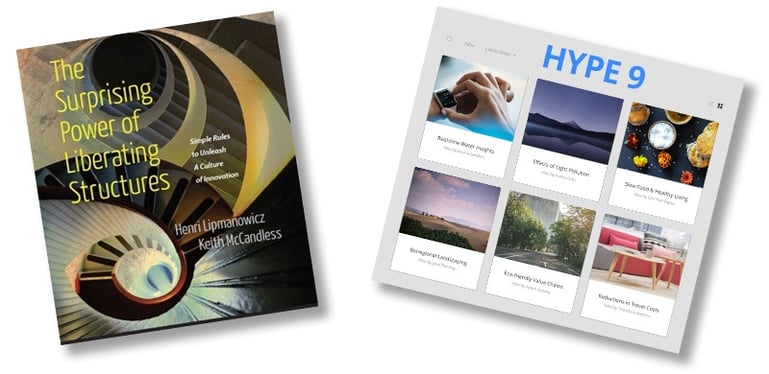 The details of the agenda can be consulted on the event page by clicking here.
The last day will be dedicated to an innovation labs tour on UCSD campus like last year. A great opportunity to visit important locations for innovation.