On July 18th, Planisware, a global provider of Project Portfolio Management software, will host a regional event in San Diego on Innovation Practices. This event will gather senior executives in R&D, NPD and Innovation from Southern California, giving them the opportunity to learn about best practices and new tactics in innovation management strategy, and to discuss their challenges. The main focus will be methodologies, structures and tools to support innovation and improve business process maturity.
The event will take place at The Point from 5.00 pm to 9.00 pm. The evening will start with a networking reception followed by Noel Sobelman, from the partner Kalypso, who will present "Managing Core and Transformative Innovation". To show the main differences between these two types of innovation, Noel will use a case study demonstrating how leading companies structure their innovation programs and which processes they use to manage their portfolios.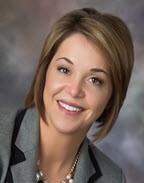 Jennifer Dunn, Enterprise Innovation Consultant at HYPE, will then talk about "Sustainable Innovation: Ensuring a Diverse and Well-Formed Pipeline". Jennifer is specialized in providing consulting for establishing, embedding and leveraging collaborative processes in both an online venue and in person. In her presentation, Jennifer will focus on the strategy and the process aspects which should be carefully thought through and then properly implemented in a company for an innovation program to run successfully. You will discover, step by step, the details to consider and which pitfalls to avoid when building and running a sustainable program.
The last presentation of the evening will be done by John Bowen, Senior Director at Computer Aid Inc., who will focus on "Project Management 2.0" with the new role for project managers in strategic planning and project leadership. He will point out the importance of measurements to achieve meaningful results.
Register for free and join us at the San Diego Innovation Practices Regional Meeting: https://www.planisware.com/plus2017-socal