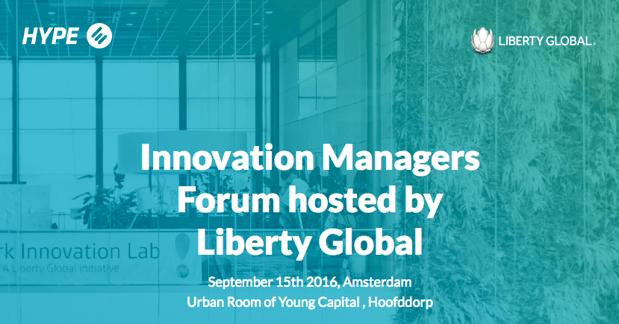 On Thursday 15th September HYPE is running a forum for innovation managers in Amsterdam, hosted by Liberty Global.
Speakers include John Bessant, Professor of Innovation and Entrepreneurship at University of Exeter; Konstantin Gänge Corporate Innovation Manager at Airbus; Marcel Broumels Innovation Acceleration Manager – innogy (part of RWE group); Roel de Vries
Innovation Progam Manager at Liberty Global; and Colin Nelson, Director of Enterprise Innovation Consulting at HYPE.
Participants can expect a full day of talks, break-out sessions, and networking among fellow peers, also with a get-together the evening before. The innovation managers forums are designed for those working on innovation programs in large organizations, and aim to offer a high level of collaboration between the participants, encouraging an atmosphere of learning and developing innovation tactics and strategies together.
If you're a corporate innovator, join us! Register here.