HYPE Innovation Managers Forum, our annual conference in Bonn, Germany, will take place from the 17th to the 20th of April 2018, at the Kameha Grand Hotel.

We have some suprises for you this year, starting with the format of the event and the agenda. We are trying to bring new speakers on board every year, so we are delighted to announce that new faces are joining the stage in 2018. Bayer, Covestro, Fujitsu, GEA, HERE Technologies, Innogy are among the companies who will present their innovation programs. Each presentation will be focusing on a specific topic, as the goal is to address a various panel of challenges that an Innovation Manager could face along his/her innovation process, and to share valuable lessons learned and best practices. Concrete examples will be shown. Here are some of the topics that will be addressed:
■ "Get Support of Your Top Management"
■ "Start With Success In a Complex Organization"
■ "Combining Online & Offline Innovation Tools"
■ "Innovation Management For a Start-Ups Incubator"
■ "The Back-End of Innovation: Concepts and Projects"
Furthermore, three novelties are important for us in 2018: A Poster Session, a Wall of Fame, and an Event App. A lot of Innovation Managers often feel isolated without peers to share their struggles and questions with inside their own structures. Gathering our community regularly is a way to answer partially this issue, on top of the guidance brought by our EIC team to each client. That's why the networking part of our conference is clearly something the participants are looking for, in a view to build a network of fellow practitioners to exchange with, all year long. To facilitate it, we implemented the mentioned three ideas proposed in our feedback campaign of the Bonn Forum 2017.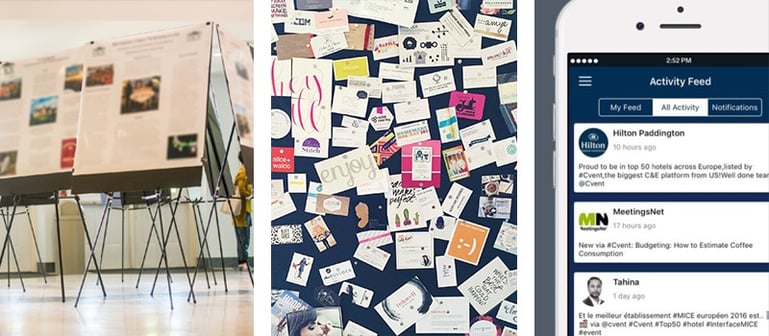 First, we offer every customer that is attending the possibility to present a key element of their innovation program on a poster, the impact of it and what the lessons learned are. That gives the opportunity to get to know better the participant's innovation program and to connect with the "right" people.
Secondly, a Wall of Fame will allow the participants to add their business cards under topics they are particularly interested in, so everybody can spot more easily the people they would like to connect with.
Last but not least, the participants will have access to our event application which proposes a large number of features including the agenda, the list of participants with the ability to send messages to each other and schedule meetings, a question section for the Q&A part of each presentation, and many more things that improve the overall experience of the event.
After the success of the workshops & roundtables in 2017, we decided to keep these sessions and make them even more interactive, so everybody can take home useful insights. The panel discussion has also been maintained, as well as the keynotes to inspire the audience.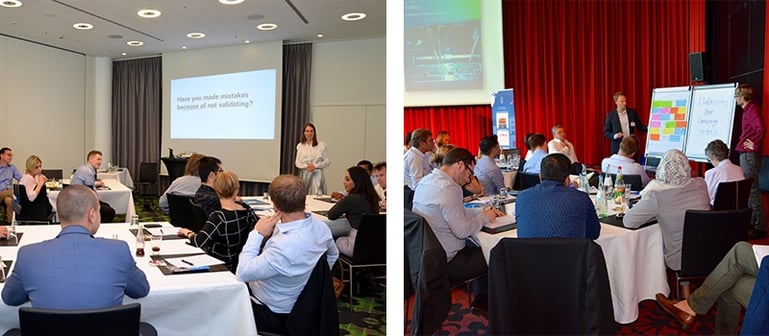 Registration is open. We have a special group offer, but not too may places left, so do not wait to register! The event is primarily dedicated to Innovation Managers, those who are working in large organizations on innovation and transformation programs. The Forum typically sells out very quickly, and therefore we must prioritize registration to those practitioner individuals first, and then if there is still space available, we are able to bring in more individuals from consultancies, academia, and so on.
We hope to see you in Bonn in April!