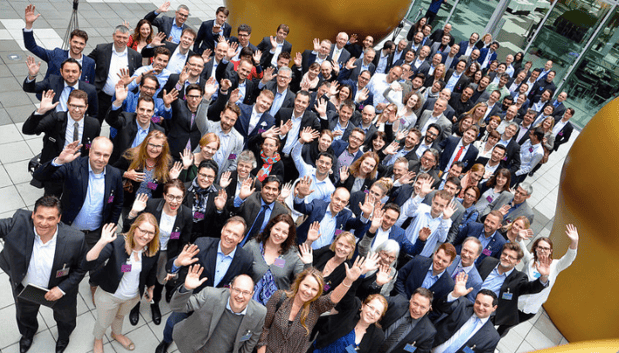 We called it "The Definitive Innovation Managers Gathering". Two days full of different insights from academic and industry experts. A forum designed around knowledge sharing an networking. Stories of success and failure from innovation management programs of companies of every size and across industries. All interesting stuff, but what makes the experience unique?
The event is designed as a pressure cooker, with 10 customer presentations, four hands-on workshops by innovation partners and round table sessions from HYPE's Enterprise Innovation Consultants. If you would like to check the agenda again, you can find it here here.
While the agenda is focused on serious content, outside the conference room doors the atmosphere is casual and relaxed. Forum regulars like Fabian Schlage (Nokia) and Andreas Diener (Sika Technology) mix with first year attendees such as UCSD and Transdev and HYPE employees to discuss their memorable innovation moments while enjoying a drink and snack.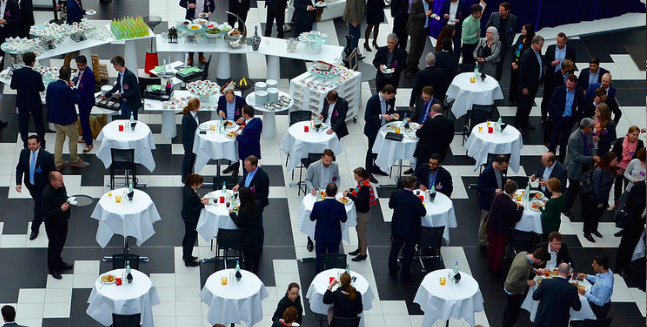 The key ingredient for this enjoyable environment is that you should take your work seriously, but not yourself. Innovation managers seem to have a natural understanding for this and this attitude creates an openness and appetite for learning among the attendees. There were several "mood starters" that I would like to highlight:
To get all the attendees in the right mood, the forum started with a get-together dinner the evening prior to the first day of the forum. This year no frills, but proper Bavarian style drinks and food. People where introduced to other attendees at the beginning of the dinner, and after that the mingling started. You would be amazed what a night like that ignites!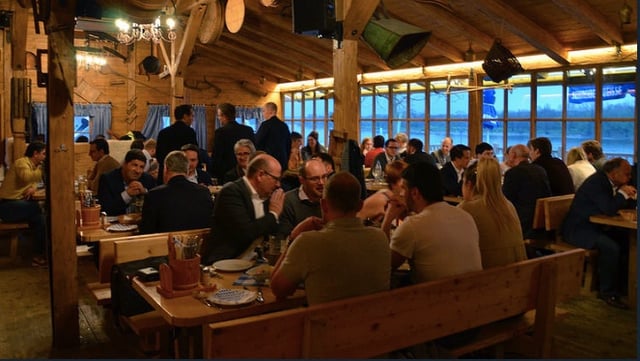 After each presentation the next day, there was of course time for Q&A. The room was too big to understand each other without a microphone. How can we make that more fun? There was a big mic-cube that the attendees needed to throw to each other. This caused some funny moments (catching is apparently not part of the innovation managers job requirements).
On a Friday afternoon everybody can use an energizer. Facilitator Jaspar Roos introduced the whole room to his version of 'rock-paper-scissors'. Wholeheartedly all attendees engaged in a game playing their best lady, bear, or hunter. There where some real fanatics, but in the end the best 'lady' won. When asked for his secret to success the (male) winner answered: 'I just channeled my inner female parts'. Can we make the comparison here that in innovation you also have to put yourself into the shoes of your customers?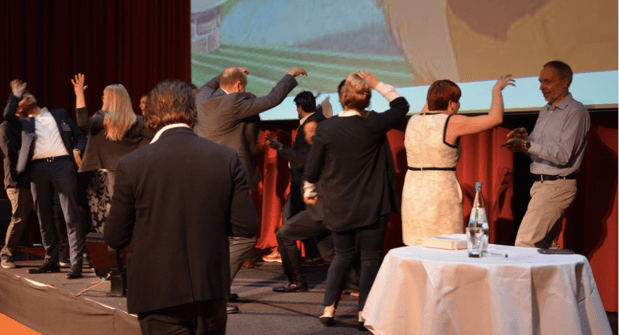 Feedback from all attendees on the event and specific speakers was gathered in an online campaign on the SaaS platform HYPE GO! and offline via static notes provided by Statty's. Key take-aways were transferred directly to the conference wall and for everybody to see. Besides being very transparent, it also brightened up the room nicely and provided a 'wall of success' for the presenters.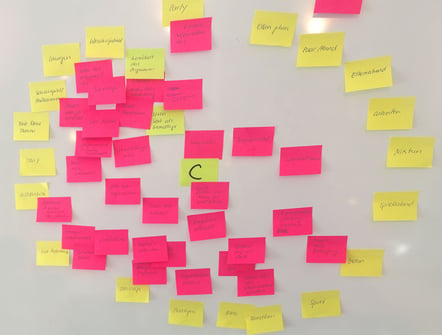 The latest but not least important part is the wonderful service of the Kameha Grand Hotel. After soaking in all the information in the conference room, the cocktail hour and barbecue dinner are the perfect moment to network and talk to your favorite HYPE person, ask for tips from that one person that has implemented already something that you are working on right now - and have fun!
Speaking about fun, via this medium I would like to thank all attendees for an amazing experience. You made it happen.
" The speakers were all very inspiring, and the venue was stunning. It was a very memorable conference."
"It was a most informative, thought provoking and enjoyable event"
"It was a great event and I really enjoyed hearing the inspiring stories of how other orgs have progressed with HYPE."
Thank you for all your insights that we have received during the last weeks. These will be taken into account in next year's event. We promise you that again we will host "the definitive innovation managers gathering" of the year.
This blog part of a series regarding the HYPE Innovation Managers Forum 2016.