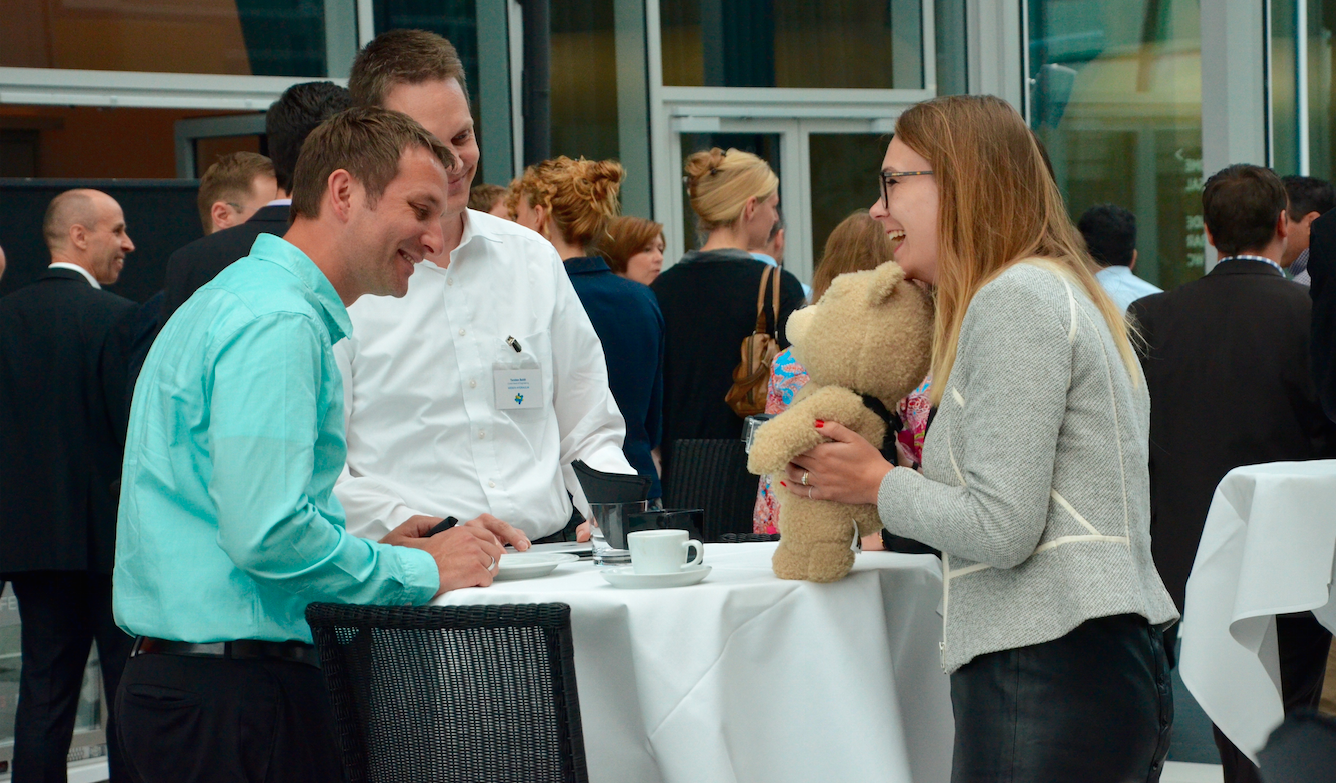 "I got 99 problems but ideation ain't one." Innovation managers are known for their passion and ability to see the potential of every employee contributing to the progress and growth of their organization, but they are confronted with limited resources. To stop reinventing the wheel, it is helpful to share successes and failures amongst your peers.
For the 9th year in a row, HYPE organizes the Innovation Managers Forum to give innovation managers a podium to share their experiences with the sole purpose of mutual learning. Two days of presentations, workshops, and networking are carefully curated to create the ideal atmosphere.
Need to get approval from your boss to be able to attend? Call it benefits, USP's or the ROI of the event, whatever it needs to be to convince management; hereby we present 8 reasons why you cannot miss INNOVATE:

1. Inspiration
Get insights into the newest trends and features on innovation management. Attend presentations and workshops, connect with peers, and gather new insights and ideas for your innovation program.

2. Knowledge
Experienced innovators will share the blue prints of their programs. Learn from their failures and successes and bring back this knowledge to your organization.

3. People
The forum brings together over 100 like-minded people from all over the world and across a wide array of industries. It is the perfect hangout for connecting and sharing your experience with your peers. With an intimate atmosphere and many networking opportunities we ensure that you will get the chance to make new friends.

4. Discussion
To stimulate honest and open discussions, the Innovation Managers Forum has an intimate setting. All sessions are designed to ensure interaction between the attendees. There is always room for off-the-record conversations

5. Relationships
Start connecting to other innovation professionals during the networking breaks. Build relationships that could lead to strategic alliances, joint ventures, or referrals.

6. Develop yourself
Position yourself as an expert by taking the stage. Be amongst like-minded people that share their experiences and gain actionable tips for your own organization.

7. Fun
No, it's not all about serious business! How do big German beers in a Bavarian style restaurant sound to you? There is a get-together on the evening before the event, a big bbq dinner on Thursday 14th, and we will have some surprises up our sleeves!

8. Location
The Kameha Grant Hotel, located right by the Rhine river, is just the perfect venue for an innovation event. The design hotel comes with free swag, fabulous drinks, excellent food and great service.
So, what are you waiting for?