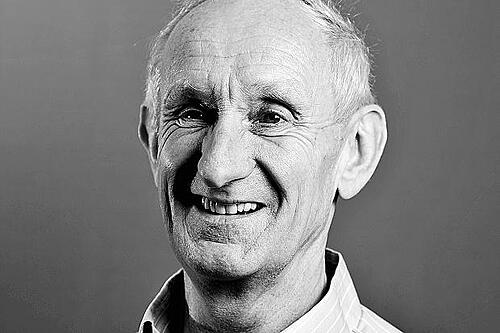 HYPE is excited to announce that Professor John Bessant will be joining the keynote lineup for the Innovation Managers Forum in Bonn, May 28th-29th 2015. John joins other keynote speakers Haydn Shaugnessy, Jaspar Roos, and Nils Müller, as well as innovation managers from HYPE clients KPMG, Nokia, Airbus, Liberty Global, KONGSBERG, Veolia and Fujitsu.
John will be speaking on the topic of "Managing innovation: Postcards from the frontier":
Innovation is an old challenge – it remains what it always was, so how create value from ideas? The context in which this plays out is constantly changing and so we need to continue to experiment and explore new approaches to dealing with the challenge. The moving target problem requires that we build 'dynamic capability', asking ourselves three key questions about how we approach innovation. Of the ways we handle innovation:
Which do we need to keep doing or even increase?
Which do we need to do less of, or even stop?
Which new tricks do we need to learn?
This talk will draw on research in a variety of sectors and explore some of the changes along the innovation frontier and what they might mean for how we organize to meet the challenge of creating value from ideas.
About John Bessant
Originally a chemical engineer, Professor John Bessant has been active in research, teaching and consultancy in technology and innovation management for over 25 years. He currently holds the Chair in Innovation and Entrepreneurship at Exeter University where he is also Research Director, and is the author of over 20 books and monographs and many articles on the topic and has lectured and consulted widely around the world. His most recent books include Managing innovation (now in its 4th edition) and High involvement innovation (both published by John Wiley and Sons).
About HYPE's Innovation Managers Forum
Each year HYPE runs a two-day annual event in Bonn, Germany, where clients and industry experts come together to share their experiences in innovation management. Speakers include HYPE clients from across the globe; partners such as IBM and TrendOne; and industry experts and authors. The agenda also includes intimate workshop sessions run by HYPE Strategic Consultants. Participants will learn strategies and tactics for managing innovation, as well as forming new connections from the HYPE network.