We have all become totally wrapped up in "Innovation Theatre." Some have called these song and dance routines, others like Steve Blank, have described their view of "innovation theatre" around the current obsession of setting up outposts, mostly in Silicon Valley.
We seem to be layering on more and more activities to grab the attention and spread out our innovation resources. This exploring of different innovating activities is including a growing number of many of our larger companies, perhaps with deeper pockets, trying a variety of creative thinking concepts. At first, they try to imitate start-ups, undertaking pilgrimages to Silicon Valley and taking the organized bus tours, direct funds to accelerators galore, attend the latest "fashion show", 'fad' conference or workshop, hire a prophet or innovation guru, set-up offices to mimic start-up office layouts, all hot desks and open formats with creative areas, encourage the "go casual" and change the environment on how they think innovation will thrive and work. Honestly the list gets longer by the day. Is this for excitement and buzz? Trying to show large organizations are 'hip', reacting to market and shareholder pressure, or has this a real underlying purpose of building innovation capabilities in well-thought through ways?
All this activity does show that innovation should be treated as different
I have absolutely no problem at all with any of these activities, they are creating and changing the innovation environment, climate and culture. To draw out some of the necessary differences, required to create a clearer innovation environment let's start by the need of different attention, different attitudes and different treatment to connect it all up. Innovation needs to be treated for what it is, emerging in design, not established in its routine and maintenance of what has been achieved to date. Innovation holds the future and that is always uncertain, unpredictable and uncomfortable.
Yet, is the sum of all these efforts actually moving that innovation needle forward? Are we seeing an accelerating growth from our innovation efforts, especially from large corporations? It is highly questionable when most of our larger organizations are mostly short-term focused and highly risk-adverse. Innovation simply struggles to sit alongside or even within the business when there is this overriding need to be cautious and horizon one driven. We often end up with better incremental innovation, whereas the radical or distinctive innovations still seems to remain elusive.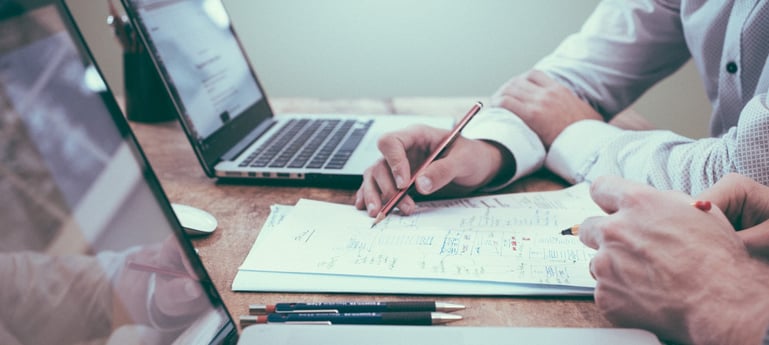 Stepping back before we take on more of the innovation theatre
Perhaps we need to step back before we keep investing in all this worthwhile "innovation theatre" and restate some of the very basic needs on what innovation needs to achieve.
There are some basic tenants for innovation.
In all our activity and pursuit of innovation we need to maximise the value.
We need to learn how to make better investment decisions. This is not to drown ourselves in even more metrics that are aligned far more to the mature organization. Most of these don't even work in innovation exploratory work. It is the art of constructing better investment decisions, that does simply increase the return on innovation investment with better value outcomes.
We need to find sustaining ways to balance our investments.
All the initiatives that require innovation investment need to be managed effectively . You can't hide from this fact, otherwise innovation remains ad hoc, often discovered by chance or simply copying others to keep growth moving along. Balanced portfolio's and healthy pipelines are essential to deliver the best message back to the ones' supplying the money, of "we are focused, back us".
We continue to fall into those easy traps of not aligning innovation to the business strategy. We fail to have a robust understanding of 'alignment' and often get caught up in the excitement of a discovery that is totally disconnected from this alignment but was a wonderful experience to work upon. We do need to align innovation to corporate need.
We fail to establish different time horizons of innovation need.
Finished innovation outcomes do not neatly fit into the calendar year, they need to be seen and evaluated differently, based on their complexity, new to the world and value potential. The three frames of thought, referred to as the three-horizon framework, break innovation down into three horizons. Horizon 1) goals or outcomes that do contribute to the immediate plan and can be budgeted in good, granular ways with solid detail. Horizon 2) goal objectives that move concepts or ideas forward but have longer-term horizons before they yield a outcome return, where some actual spends get accounted for in multiple years where you can provide 'reasonable forecasts or milestones towards validation. Horizon 3) those ideas that offer the potential for a new state of innovation that explore many unknowns but are working towards a new future state. These are where pilot money is allocated and projected out over learning activities and agreed milestones, where understanding and recognizing investigation may involve years of exploration, connecting up multiple 'dots' and growing recognition of different degrees of failure. Planning and acknowledgement of each horizon need has to be recognized as distinct, accounted for, in their differences, then laid out in some form on innovation roadmap, to cover all three for 'balanced' progression.


Speeding up innovation comes in thoughtful ways
There is this missing element of knowing the best speed of innovation and surprisingly, this can come through managing a robust portfolio management system to speed acceleration and acceptance. If we don't have this clearly defined pathway or roadmap, we don't create the culture of innovation that is required to offer a sustaining route. Where people, ideas, concepts, processes and tools can be developed, refined and improved to 'sync' on a sustaining basis. If we allow innovation to disconnect, remaining fuzzy, we enter the world of guesswork, lowering the identification of leadership buy-in. Getting this pathway established takes lots of hard work and it needs a broad governance understanding and a combination of piloting and shepherding of all its areas across the parties that have a 'vested' interest. I have continually recommended an overarching integrated innovation framework approach, a work mat methodology, to work through as it clarifies and communicates the innovation intent throughout the company.
It is the 'combination effect' of strategic alignment with innovation investment providing thoughtful resource allocation, accessing good information and data that progressively does reveal itself for the innovation potential we are in search off. Afterwards, having a good understanding of "what is a calculated risk", by all involved. Each of these require high levels of 'line of sight', that visibility across all parties or stakeholders, so as to deeply appreciate how innovation is contributing into the total corporate picture.
Many often we argue that by having a structured innovation process, this portfolio management approach, does slow down the process. Established and accepted tools inhibit freedom of selection and clear established processes often take away essential decisions and flexibility needed, felt as best left to the innovator to explore and apply. Perhaps.
Regretfully in large companies you do need to optimise, it is engrained in the way business is done. Operationalizing innovation simply does not crush creativity or any 'entrepreneurial spirit', it helps in providing checks and balances, assessing risk if it is more visible and structured for the 'multiple voices' to relate too. The co-ordination of this is hard work, often trapped within the stage-gate process, which can, if allowed, be a pity if it becomes too overbearing in its process evaluation needs. I liked the "What's Next? After Stage-Gate" provided by Dr. Robert Cooper, the creator of the Stage-Gate, that suggests taking a triple A approach (Adaptive, Agile and Accelerated) modernizing the gate-process. The table of the Next-Generation System, alongside the established, well-known Stage Gate method within this document, does offers a view on a ideas-to-launch methodology that reflects more of today's reality.
Let's look a little deeper into the Portfolio Management System needed
Firstly, managing the portfolio management system is a skill. It needs to account for this balanced investment in innovation to achieve different horizon objectives of business need. These innovation investments need funding, resourcing and tracking as they progress, in order to move towards those business objectives. It is made up of desired business objectives and those concepts that contribute to this. The portfolio is dynamic and should be evolving and being optimized as they progress. To get to this it needs to be visible and it really requires a robust software solution to allow traceability, tracking and monitoring, and to achieve this it needs to be structured and repeatable.
To invest in such a system, you can assess its 'return' through different criteria. It can provide understanding of the higher value concepts and their changing dynamics as they evolve. You can check the work undertaken, if it does align into the company strategy, decisions can be tracked, traced and timely. It can centre on resources to bear, development decisions to be made and it can alert to slippage and delve into the reasons why. Additionally, it can highly visualise the 'dynamics' within the product portfolio to allow for better decisions and recognition of innovation's contributions.
Frost & Sullivan provided a three-page excerpt (all rights reserved) - link to the excerpt at the end - from their Best Practice Guidebook on the Innovation Management Process. They took Dow AgroSciences and nicely summarized the process in how a good PPM can prioritize, monitor and evaluate the entire innovation portfolio. It does give a great summary of a PPM and how it should be structured.
One critical point of any portfolio management system is setting the right investment criteria
It is recognizing that it's not simply ideas that need to be within the PPM. Concepts, development initiatives and in-market products need to be included if you want a clear line of sight into your innovation portfolio.
There are multiple perspectives to determine their level of fit and importance. For example, you have the expected financial value (revenue, achieved and projected, ROI, NPV, IRR, RONA etc) and these constantly change as data and information change, they are highly dynamic and valuable if they are constantly updated. Then there's the need to establish the customer/consumer value, the strategic value, the degree of alignment and the outline of feasibility - commercially and technologically achievable, the ongoing indication of resource demands, both financial, organizational and human, that the innovation portfolio requires and assigns. As well to what dangers need to be 'flagged' if there are signs of slippage or change in key criteria that require 'collective' management attention.
Another one I really like is the way CISCO has developed their "Value at Stake", looking out at the value often left on the table due to a lack of digital investment or thinking in broader value generating ways. This investment criteria take on a whole forward-looking assessment when you look through this type of value by the stake concept. They provide a good whitepaper on this. It makes for a very different conversation to talk about this. Although this visual below is at a high level of Manufacturing, just start to apply this 'value at stake' thinking into your innovation activity and all the value generating spots often not worked through sufficiently or even recognized. It can dramatically change any value proposition.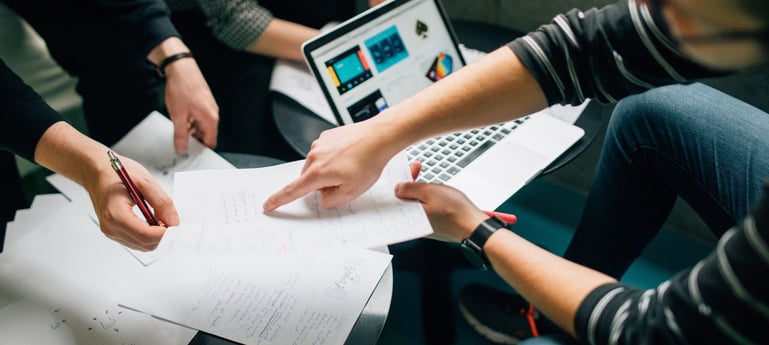 Finally, I want to finish on establishing a basic but critical set of criteria for a good product portfolio assessment.
It is all about establishing a consistent set of messages to guide the conversation and assessment for those to recognize the innovation contribution value. So often we fight shy of attempting these and this is even more often the reason why innovation fails, to be far more at the core centre of any business decisions. Of course, finding, validating and explaining these in clear factual ways is hard, as much in innovation it is simply unknown until you can validate it.
Yet by avoiding the attempt to quantify simply relegates innovation to a side show. Management is sensible enough in most cases, to recognize much can be open to interpretation and still needs clarifying. It is by constantly getting the criteria established, the language and the rhythm of constant engagement and dialogue, over sustaining discussions and establishing the framework. Eventually giving the assessment framework of innovation focus to make it far more robust and central to a future growth delivery, in acceptance and identification. We must accept we don't live in a perfect world and innovation is balancing emerging ideas within a set of risk judgements. All I would suggest is to embrace this part of any discussion robustly, take it on as essential, it prepares you for strategic management.
Firstly, we have the strategic criteria in any assessment
Here we need to show the rate of change, risk and transformation that all are undergoing; in your markets, with your competitors, in different ever-changing technology change and what it means. Getting a good 'handle' on the competitors perception, directions of travel and strengths/weaknesses. You need to be ready in highlighting competitors specific initiatives or recent patent activities that show emerging hotspots that even might point to emerging opportunities. Equally knowing and clarifying your position in the industry, across markets and in customer perceptions, highlighting the (stark) reality of today and building the need (requirement) of tomorrow. A healthy discussion on the appetite of risk, experiment and learning and finally the impact of technology, that is bringing about real innovation change all need building into any ongoing evaluation.
Then you have the specific innovation criteria assessment
This includes the uniqueness of the idea or concept, probabilities of success from different perspectives of technical and commercial challenge. Also the current and predicted cost to completion, the timing and any next decision points where investment in resource of further money is required. Then you need to discuss the barriers or potential of ease of copying by others, the forecasted durability of any competitive advantage or new emerging ones. Always changing the proposition into a more robust proposition and if it is a stand-alone or connected concept (platform potential). All these need weighting, evaluating and rating within the portfolio to provide a clear understanding of the value of innovation.


Summary
If you don't have a good, robust portfolio management system in place for innovation, you will struggle. No amount of "innovation theatre" will make up for this basic need. Portfolio management is a cost, it required dedicated resource commitment and investments (in specialised software and dedicated people schooled in project management and strategic and tactical evaluations).
A good management portfolio has a central role to play in contributing to your innovation activities. If all the "innovation theatres" make up sound and excitement, it's how you 'house this' and capture the value, that determines if all the efforts are well-directed, well-centred and fit for purpose.
Attachments:
1. What's Next After Stage-Gate? - https://www.stage-gate.com/resources_stage-gate_wp52.php
2. Innovation Portfolio Management Process - https://de.slideshare.net/davidoakley/innovation-portfolio-management-process-dow-agrosciences-5821530