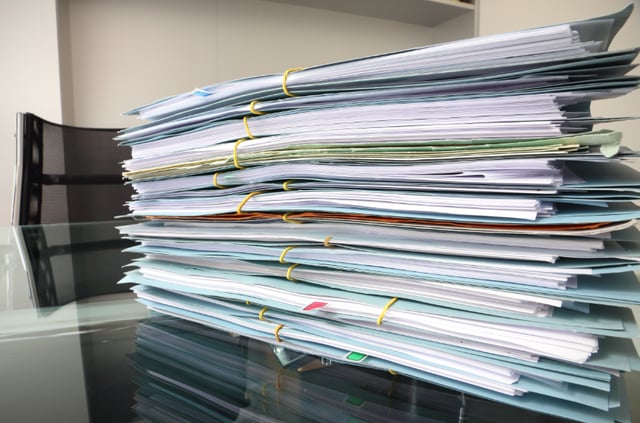 As we come closer to the year-end it's good to look back, make some dedicated time to take 'stock', in this case, on innovation's progress.
We decided to help you. In 2015 we have seen a significant surge in innovation reports, many of these coming from large consulting firms or innovation publishers. Each has been providing an updated view on where innovation presently 'sit's, its challenges and the needs to be addressed going forward.
On behalf of HYPE I suggested there should be an attempt to pick out some of the interesting points within these reports, I was promptly given the challenge.
Investing time that is always at a premium
Usually we simply don't have the time to wade through all these reports, they seem to come in waves or sometimes we even simply miss them.
In a report I am presently putting together I was highly conscious of saving your time and have tried to make as much of the reporting visual with as little text as necessary. Your need is to determine what is relevant to your situation and within the links provided you can explore these more.
The tough part was on deciding what to review, include or exclude. I took the view of just reviewing all the known (to me) reports coming out in 2015, with an exception or two going back to 2014 if it supported my thinking of what I think you might view as relevant as against just interesting.
Ones that did not make the cut
When you have reports on innovation like the "Global Innovation Index 2015" edited by Insead and A T Kearney among others, exploring innovation policies for development and faced with 453 pages you begin to see the innovation reporting mountain needed to climb. This deals with innovation in each country globally, reporting on a set of accepted metrics collected each year.
McKinsey's Global Institute came out with a really fascinating report "The China Effect on Global Innovation" in October 2015 but this was highly specific to China and its innovating emergence and was another read of 135 pages.

The World Economic Forum around Davos time in January each year always includes a range of innovation reports. A useful one was "

Leveraging Entrepreneurial Ambition and Innovation: A Global Perspective on Entrepreneurship, Competitiveness and Development", which examines the relationship of entrepreneurship and competitiveness from a fresh perspective. This followed on from a report in September 2014 entitled "The Bold Ones –High-impact Entrepreneurs Who Transform Industries"
Then you have the highly specific ones that also did not make the cut either
Different reports sponsored or authored by Kalypso, A D Little, PwC, Accenture, Bains, Deloittes, Cap Gemini and many others all had real merit to be included if you were looking for specific areas such as Stage Gate views, Open Innovation, Digital, Technology, Pipeline and Portfolio Management. These also missed my cut, but some of the decisions were hard.
Part of me was wanting to stimulate and prompt your thinking, your internal debates and more importantly offer up some comparisons to benchmark yourselves or provide some clues on where to head off in 2016 with your innovation building endeavours.
What made it and briefly why
No choice is perfect, these are my ones I thought might have quick reference merit so you could then go off, if interested, to read more. I was asked to contain this to a 25 to 30 page report and that really determines much, real lean management principles in force here, quiet rightly so, for time and getting 'swift' return from going through the report spotting something that is valuable to you.
If this report triggers further interest then through HYPE I can see if I can deliver on that specifically as piecing together the parts is my advisor bag.
I 'housed those' I included under a few important headings
These included leadership issues, concerns and needs, secondly the poor way we seem to be spending our innovation budgets, thirdly some handy lists of the benefits of collaborating seen from both the large and small organizations perspective.
Also an excellent benchmarking study full of really relevant tables that will get you comparing or constructing your own comparisons, some aspects of global R&D spending, a short view of some innovation leaders who gathered and debated three 'choice' topics of their top of mind concerns around innovation.
Finally I had to include one report on looking at the new innovation equation, a report I really felt was not well distributed but full of interesting thoughts and relevant tables to compare where you are with their reported group.
So who made it into this report?
You will have to wait and see, the report is due out in early December 2015 if I can get out from under the mountain of collating, reading and distilling this down into something I simply hope is relevant, useful and timely for your innovation activities.
I am hopeful it gives you a stimulating read over the coming festivities as we begin to move forward into 2016 with some helpful looking back from these selected 2015 reports.
Related posts...