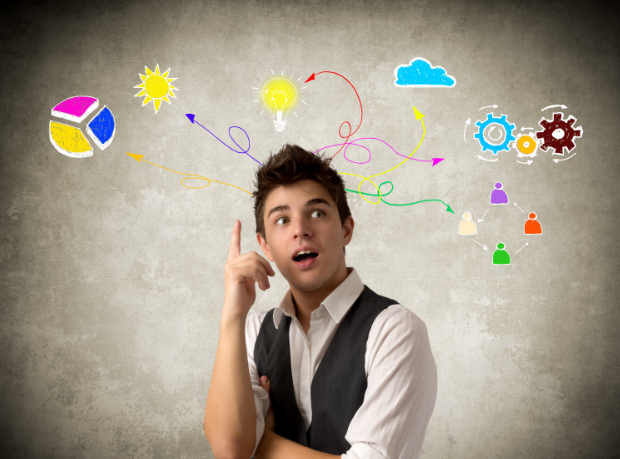 In my latest articles I have focused on the changing perceptions of Intrapreneurs within corporate organizations. My first article focused on the frameworks used to define intrapreneurial activities and the second article reviewed the specific actions that can be used to engage and drive results from Intrapreneurs within a corporate context.
But a question is, why is this kind of activity suddenly such an area of focus?
I have been attending innovation-focused conferences for some time now. However, within the last 12 months or so I have seen an increased level of frustration around the direction and results that corporate innovation development programs are achieving. Now keep in mind, I am seeing that from the perspective of the innovation program leadership, which I know is being amplified at the Corporate and Business Unit leadership levels. Essentially this frustration is a result of a few things:
A lack of tangible business results driven by innovation efforts within corporate organizations. These businesses are seeing innovation within their sectors, but often driven by new, non-traditional competitors. A recent example is a startup called HealthSpot (

www.healthspot.net

) that is poised to change a visit to your local doctor. Note that it is not sponsored or owned by a traditional healthcare provider.

Too much reliance on front-end activity, rather than a drive towards idea execution.

A lack of consistent application of innovation efforts. Too often short-term activities are thrown against a wall, and everyone hopes for a game-changing result. Rarely are successful results achieved.

Pushback from an organization's culture, which tends to reject new thinking.
Anecdotally, this frustration has led to an increase in turn-over of corporate innovation leadership. In addition, there appears to be an increasing rate of restructuring and strategic reassessment at some of the highest profile corporate innovation programs. I think that this is leading to a change in the way that innovation management professionals are viewing their programs. They are starting to focus on how they can achieve scale, driving business value in a way that is consistently applied over time, process oriented and impactful.

In response, these organizations are seeking to identify, engage and connect employees who are interested in innovation activities. These individuals are provided with experiences or training, and directed towards opportunities and resources to drive business results. It is important to note that this is generally a part-time designation to their normal day-to-day roles. The focus of these employees can be the development of ideas around new revenue streams, cost reductions, marketplace differentiation, enhanced customer service or process improvements.
These efforts, and the employees that they engage, are being branded as Intrapreneurs, Innovation Catalysts, Change Champions, etc. The names and the title designations are different, but the underlying goals and approaches are pretty similar. Ultimately, these efforts look to connect key individuals, who can be given the skills to drive exceptional business results.
So why is this becoming a more actively pursued approach to innovation development?
Scale

: Innovation teams are often tiny within large, complex organizations. In order to provide scale, these teams simply have no choice but to engage employees from across the organization.

Financial Pressures

: For some time Innovation Program leaders have pushed back on having financial targets associated with their efforts. However, the financial pressures that all business leaders face are trickling down to Innovation Programs. Seeking a broad range of employees to drive idea development is now seen as a way to drive financial returns, with minimal upfront and ongoing investment.

Cultural Pushback

: Innovation and corporate leadership are seeing that their cultures are pushing back on new thinking, especially when ideas are perceived to be developed in ad-hoc, inconsistent ways.

Front-End Focus

: There is a growing perception that there has been too much focus on the front-end of innovation (ideation) without enough attention to how ideas are going to be implemented (the back-end). By supporting key individuals to drive innovation execution, the goal is to enhance the idea development pipeline.

Devolving Corporate Structures

: Typically corporations have been absolute top-down institutions, but that is changing, driven in part by broader social media trends. This includes an expectation of transparency in decision making and access to a range of talent from across the organization. Empowering a range of individuals to develop new ideas could be viewed within that changing social context.

Employee Engagement

: Organizations are increasingly desperate to effectively engage their employees. As entrepreneurs are now seen as the new rockstars of the business world, corporations want to latch onto that bandwagon and improve employee engagement, especially focused on younger, more entrepreneurial-minded employees.

Fear

: Innovation programs are often generated out of a fear that an established organization is going to be overtaken by new, disruptive competitors. I think that these organizations are trying to encourage these new approaches to innovation because they have a (justified) fear that they have to generate innovative results, rather than innovative activities.

New Functional Partnerships

: Innovation is a key goal of pretty much every large organization, and a range of corporate functions (HR, Learning and Development, Strategy, Product Development, Marketing, Knowledge Management, etc) are looking at ways to support this goal. Supporting specific employees around innovation goals can leverage support from several of these functions.
What is consistent is that this trend of supporting a range of employees as innovation Catalysts, Intrapreneurs or Champions is not going away. Corporate organizations are seeing the value that is being generated with this approach and are looking for models and approaches that they can use within their own context. This is a long overdue development for the innovation development competency and I look forward to seeing where we can all go from here.
This article was previously published in Innovation Management.
About the Author
Anthony is the CEO of Culturevate, an organization that empowers a company's employees to execute ideas and inspire a culture of innovation, through employee networks, a resource portal and training programs (developed in association with Professor Chris Labash from Carnegie Mellon University). Anthony is a widely read author, speaker and advisor to industry leaders at organizations such as Pfizer, U.S. Postal Service, Johnson & Johnson, ADP and Fidelity. He previously led the BNY Mellon innovation program and has a Masters of Commerce (University of Sydney) and Bachelor of Economics (University of Newcastle).
Related posts...