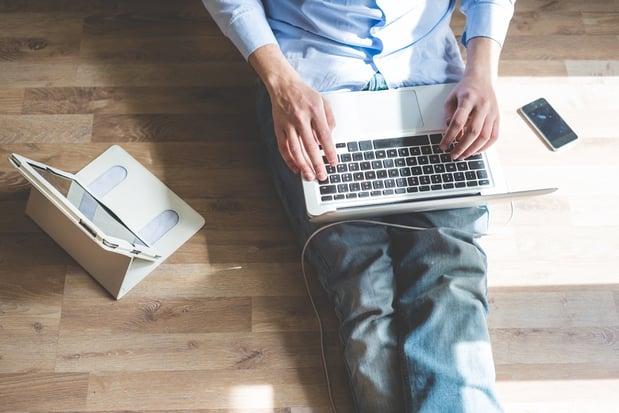 Over the past year we've tried to offer valuable content for innovation managers, and not to spam you with more innovation waffle (there's enough of that out there). I hope we did a decent job in that regard?
But among the daily bombardment of things to read, you might have missed some posts, so here's a shortcut to the most popular 10 from 2016, and since we're all so short of time, each has a quick summary to help you decide if it's worth your time reading.
10. Ernst & Young on Measuring Open Innovation
Ernst & Young produced an interesting report on how to measure open innovation. Together with RWTH Aachen University, they developed a toolkit, complete with KPIs and methods. There is a handy scorecard for measuring idea contests (or campaigns) - if you're running those, it's worth doing a quick self-assessment.
Takeaway: Open innovation metrics are going through a period of transformation. Diversifying the criteria beyond narrow success metrics is a big step forward.
9. Digital Transformation – Are You Ready to Transform and Change Your Innovation Approaches?
What exactly is digital transformation? And why do most transformation projects fail? It could fundamentally alter your business model, so it's worth taking the right steps to analyze where digital could impact you, look for customer pain points, and then use this understanding to fuel a creation process. It's hard work, but if you would like to avoid being one of the failed projects, you need to do the work.
Takeaway: Take a three step approach to dealing with digital disruption: 1) analyze, 2) discover, and 3) create.
8. The 5 Skills of The Innovator
Are famous innovators somehow wired differently? Is it something we can learn and become? In a fascinating study (and book), we find that there are five core skills which innovators possess: 1) Associating, 2) Questioning, 3) Observing, 4) Networking, and 5) Experimenting. The post provides examples of how to increase your skills in each area.
Takeaway: Four out of five of the core innovator skills are purely physical activities, which can be taught and adopted, by anyone. You can start right now.
7. The Integrated Innovation Framework
There is often a gap in the alignment between the innovation activities and the goals of the business. Failing to close this gap stifles progress. Executives must recognize this and help to plug the gap. Paul Hobcraft offers an Executive Innovation Work Mat (like a canvas) to structure the alignment setting process.
Takeaway: The gap between innovation and business goals exists because of leadership. We must start there before we can resolve it.
6. The Single Most Important KPI for Building Innovation Muscle
The best literature on innovation all point to the same key finding: we absolutely must embrace the ability to experiment, adopting the scientific method to measure our success. It's the only viable way to operate in situations of high uncertainty. If it's really this vital, then our KPIs must be set accordingly.
Takeaway: If you really want a culture of innovation, then you must measure your frequency and ability to experiment. It's your new critical KPI.
5. John Bessant on Why Innovation is About Connections
We like to think and talk about innovation as a coherent and defined process. In reality, it isn't. It's more like a mess of spaghetti. To grapple with this challenge, we need tools which help us form connections. In turn, we are able to move towards a new innovation space, where our knowledge is limited, and we rely heavily on network connections to achieve innovation.
Takeaway: The 'new frame' is beyond radical innovation, it's stepping into an environment full of complexity, to which organization's are not comfortable inhabiting. New tools are going to be required.
4. 8 Principles of The Innovator's Solution
While Clayton Christensen's first book, the Innovator's Dilemma, gets most of the attention, his follow-up book is far more practical for innovation managers. It details specific tactics and methods for staying on-top of disruption.
Takeaway: Following Christensen's framework, launching disruptive businesses can be a repeatable process, and not some mythical unicorn elixir.
3. Why Mapping the Customer Journey Is the Top Driver for Digital Transformation
Paul Hobcraft takes a deep look into the Altimeter Group's report on digital transformation, one of the leading reports on the subject in 2016. We find that customer experience is at the heart of transformation activities, and mapping the customer journey is the key to unlocking this potential.
Takeaway: Customers are increasingly choosing products and services based on the quality of the experiences they have with them; innovation starts here.
2. The Definition of Innovation
According to Stefan Lindegaard, strong companies of the future will do four things very well: 1) listen better, 2) adapt to what they hear and learn, 3) willing to experiment, 4) execute better than anyone else.
Takeaway: It is impossible to create a strong innovation culture, when no one seems to be able to agree on the meaning of innovation.
1. The 10 Methods of The Lean Startup
It is perhaps no surprise that the most popular post of 2016 was related to the lean startup. Organizations, big and small, are scrambling to incorporate lean startup thinking into their innovation processes, because in today's environment we must move, learn and adapt as fast as possible. The methods of the lean startup - and there are at least 10 - help us to transform in this direction.
Takeaway: The build-measure-learn loop helps us to learn what customers really want, not what they say they want, or what we think they want.