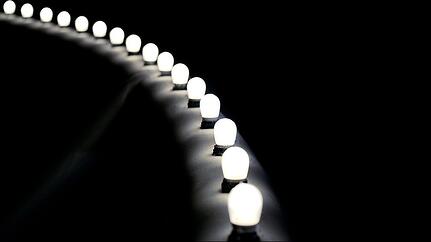 Idea campaigns are a great way to have the collective expertise of large groups focused on a key business challenge or set of opportunities. In most circumstances, these campaigns are run over two to three weeks, compressing the timeframe to generate content, with the deadline helping to drive participation. Allow submissions over a longer period of time and the audience will focus on the day job, forgetting all about the campaign. Run it over a short period of time and you risk missing the participation from those with great insights due to offsite work or lack of capacity.
Some companies take an alternative approach; they shorten the timeframe dramatically to just two or three days, whilst compensating for any lost expertise by increasing the size of the audience dramatically.
'Idea Jams', as they are often known, are supported by a significant marketing and communications effort to stimulate interest, keeping enthusiasm high and fostering belief that the activity is being taken seriously within the target community. How can you:
Maximize the effect of a jam?

Ensure that participation stays high through-out its running time?

Ensure people give it the attention it deserves?
I recently explored how one of HYPE's major clients carries out moderation of their innovation jams. Using in-house active moderation, the organization has teams of people who dedicate sections of their day just to consider submission content; they steer the discussion and add value wherever they can.
These groups sit together in selected locations worldwide, ensuing that there's hardly any time over a 24 hour period where someone isn't monitoring, commenting and adding what they can to the discussion. The results for this client are impressive, very high-levels of engagement and high-quality submissions including ideas rich in detail. Of course this approach is hugely labor intensive, but the result is many genuinely new ideas which are now being considered for implementation.
In most cases, it's very difficult for companies to put this amount of time into an idea generation and capture process, irrespective of the importance of the topic, and certainly not on a regular basis. However, I think we can all learn some lessons that we can apply to idea campaigns with a longer running time:
Moderation helps develop the discussion and improves levels of commenting, vital in developing new content with diverse perspectives
Having moderators with dedicated time in their schedule helps ensure that the moderation happens
Picking volunteers that 'love the process' is a great place to start, they'll often work outside of normal working hours just to stay involved
The moderators should have day jobs. They need to understand the domain in order to make connections and help develop the discussion
However, the moderators don't need to be experts, their role is not necessarily to add value to an idea, but to help develop the discussion that will lead to this end
Organizations looking to develop communities of advocates may consider looking at the Jam approach, and take these lessons on board where they can to develop higher quality ideas and higher levels of engagement.