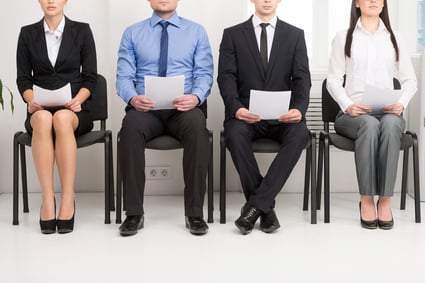 Jobs are now part of the fluid, make-it-up-as-you-go-along economy. They are beyond Government control. We, the workforce, have become blasé about the underlying trend towards more lay-offs and more part-time work. But as more people face lay-offs should we be rethinking how we deal with it? Maybe it is an area rich for ideation culture. I hope HYPE will follow up and launch a challenge, along the lines I will suggest below.
First to job losses. Microsoft recently announced plans to lay off 18,000 people. Barclays Bank announced 12,000 layoffs, against a wider background of redundancy announcements in finance. Up until May 2013 the US Bureau of Labor Statistics issued monthly mass layoff data. The service is now discontinued but here is its last summary:
"In May, employers took 1,301 mass layoff actions involving 127,821 workers. Mass layoff events increased by 102 from April, and associated initial claims increased by 10,972."
On the other hand, Apple claims it has created around 630,000 new jobs in Europe since the App Store opened in 2008, 497,000 of them in apps development. The Financial Times meanwhile points out that the apps economy has already created 1 million new jobs in Europe while research firm GigaOm estimates that apps will go on to create a further 3 million by 2018 with an additional 3 million indirect jobs created. In 2012 Apple claimed it had created over 600,000 new jobs in the USA.
One company laying a foundation for 497,000 new jobs is phenomenal. I know of no Government that has been so proactive. Google could probably give comparable data if it did the maths around its Android ecosystem. It is a significant shift in the economy and a welcome one.
The problem is these ecosystems are free-floating collectives of entrepreneurs, a few of them scoring brilliant hits, some of them building solid companies, a lot of them not making a bean.
From a platform owner (Apple, Google) point of view they are a great invention but from an overall economic perspective they teach us several things about the new economy:
A lot of people are working for free and need to learn how to parlay that work (on apps, in open source or some other collaborative environment) into entrepreneurship of employment.
A lot of entrepreneurs don't know how to spot a good idea – they need new kinds of support that simply will not come from funding agencies like VCs.
More unemployment is coming so we need to make these systems work, and fast.
There is a broader cultural shift underlying and contributing to this and it points to a way out.
There has been a steady drift towards self-employment and small scale businesses with high rates of failure and it will continue. The current wisdom is that by 2020 every third worker in the USA will either be self-employed or running his or her own small (i.e. personal) business. There is a hidden degree of complexity in this changing environment. In Europe, according to the Financial Times, "About 14% of the UK workforce is now self-employed, compared with 10% in Germany, 11% in France and 13% in Belgium and Switzerland." The figure jumps to 20% plus in Southern Europe, suggesting much self-employment is still really unemployment. The UK figure grew by 8% in 2013.
So what to do about lay-offs?
A couple of years ago, Jonathan Lakin at Intent HQ, suggested that companies laying off workers should be encouraged to put some of the cost aside to set up crowdsourcing and crowdfunding sites to promote new ideas, new partnerships and new businesses.
Imagine, for example, the bill that Microsoft will have to pay to lay off 18,000 people – the same with Barclays. The sums are vast and they lack a sense of orientation. What if Microsoft put aside $250 million to crowdsource and crowdfund new start-ups from its lay-offs? What if Barclays did the same? What if that process began a long time before people had to clear their desks?
We have to acknowledge, sadly, that Governments are no longer job creators. That baton has passed to the private sector but the private sector can either acquit itself minimally, by abiding with redundancy payment obligations, or accidentally, in the case of Apple and its developer ecosystem. Or it can acquit itself creatively by engaging and helping its workforce create new currency – ideas, reputation, self-reliance, imagination, start-up experience embedded in a community. Tim and the team need to start writing the press release.