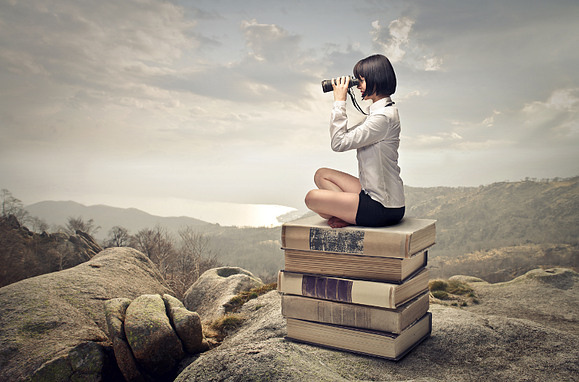 More than 150 senior level attendees gathered mid of October to participate in Innovation Enterprise's Chief Innovation Officer Summit, taking place in London. The agenda was packed with a broad range of innovation topics and speakers. Among them were big brands like Vodafone, Tesco, Swarovski, McCain, BNP Paribas, and Stanford University, sharing their corporate innovation techniques, perspectives, and best practices.
Among my personal highlights was the mutual consent which existed on the decisive role of (innovation) culture. Culture is becoming even more important in an increasingly dynamic marketplace, where most of the companies face fierce competition and a seemingly brutal pace of change.
However, I was surprised to learn that so many CINOs were still struggling with the early challenges of a sustainable innovation program, e.g., aligning the efforts to strategy, getting management support, reaching the crowd, and maintaining motivation and collaboration among the participants. The solutions to these challenges were manifold. Consultancies and vendors alike have been preaching similar best practices for years now, yet the real challenge is not knowing what to do, it seems, it's all about how to get things done. And here, apparently, every CINO must find their individual way.
Getting the basics right
Attending CINOs came from quite diverse disciplines like R&D, business, HR, etc. - the role of a CINO seems to be "not yet mature but rather in a transition phase" said Vodafone's energetic Juan-Jose Juan. This could be the reason why there is little common ground regarding the how of innovation management. Instead, we see fragmented knowledge of different innovation techniques and very different experiences.
On the other hand, CINOs across regions and industries share the same challenges, pains, and frustrations, which might explain the mantra of getting the basics right: "Create an innovation charter, ask the right questions, get people excited, blend teams, empower your employees, use what you have" were common pieces of advice in many presentations.
CINOs at the stage of figuring out what works and what doesn't did not learn of a panacea at the Summit. But they did gain valuable inspirations from the likes of BNP Paribas and Vodafone: "Innovation has to be a passion - it has to be personal. CINOs cannot be trained but their success depends mainly upon passion which varies widely among people, so CINOs need to find their own way."
So innovation management cannot be trained as a skill?
From my experience, these opinions do not need to be on the opposite sides of the scale. In fact they make a powerful combination: be passionate! Do make use of your own personal strengths, be it motivating people, devising a structured roll-out plan, or setting up a creative environment for the team.
However, do also employ best practices to solve the known challenges. Consider the success principles of innovation management as a checklist to be revisited regularly. Not all practices can be absorbed, trained, or played easily. Regard them as a tool, not a doctrine. Adjusting them to fit your individual situation will, most likely, have a great impact on the sustainability of your program.
Culture
A crucial prerequisite for a lasting innovation program is your company's culture. The way your company deals with innovation sets the guardrail for the actions to take. Angela Maurer from Tesco stated "We recognized really early on that unless we can't create the right type of culture, innovation just does not really sustain itself", a statement that many speakers agreed with.
Despite the shared feeling about this, Burton Lee from Stanford University found that most European, US, and Asian companies are still under-leveraging innovation culture as a source of strategic and persistent competitive advantage. He shared his insights on how companies in Silicon Valley plan and address culture as a topic very early on to then be able to "pivot very quickly into very different markets from their original product or services area." Take Google as an example: Starting as an internet search in the late 90s, it branched out to other areas, lately into delivery by drones or driverless cars. However, the culture gap to Google seems often too big for a proper transfer to the own, more traditional company. Tesco and BNP Paribas, which have been around for a while, shared their ways to tackle the change towards a more dynamic innovation culture:
Going out on a regular basis to bring people together to discuss new technologies
Offering specific training programs among the usual HR training schedule
Celebrating successes
Formally sharing success stories in an innovation book
Rewarding innovators (e.g., by giving them food for thought: a visit to Silicon Valley, or TED conferences)
Providing a creativity room for people to experiment
Both TESCO and BNP described it as a hard but worthwhile exercise to get people engaged and excited in the innovation journey and eventually drive more valuable outcomes.
These examples all help with starting or changing an existing innovation culture, time consumption is enormous and step-by-step policy to convince others requires a lot of energy while outcomes are unclear or vague, at best. Burton Lee claimed that "up to now this [knowledge around building an innovation culture] has not yet been brought together as a body of knowledge with science and practices" and neither Business Schools nor Consultancies offer deep competency in this area. "It is rather very much an art at the moment", says Lee, which led him to offer innovation hacks for key questions like "How can an existing company 'pivot' its culture to be more innovation-centric?"

One outstanding innovation hack example - where all in the room could see the pride on speakers' faces - was the Hackathon, aka Hackday or Idea Jam. Making use of this technique led to an "instant culture change" said Tesco's Angela Maurer and "answered real needs of customers fast and innovative" added BNP's Heloise Lauret. Burton Lee experienced these events as "inspirational and fun." These intense events focus solely on the topic shared with the participants, no distractions, no other fires to extinguish. The excitement and the results diffuse quickly from participants (becoming loyal to the innovation team) towards the employees (changing their perception towards the innovation team), which makes these events work like a catalyst for cultural change: "Before people had ideas but did not feel they could do anything with their idea. After the event people came up - in their minds something flicked and they thought they can create something and share it with other people and then it will become something" reported Maurer. Lauret complemented this with her practical experience: "The Jam was a turning point in how people looked at us" [the innovation team].
Recommendation / strategic advice
Pivoting existing (innovation) cultures is a highly valuable but difficult and long-lasting task for almost every organization today. The examples from above show that speeding up this process is obviously possible. It needs an ignition to start off the change process, to convince the crowd in the stands that challenges can be tackled differently, fast and efficiently. Setting up an idea jam brings together the collective insight of the entire enterprise and catalyzes cultural change: It changes the mindset as it embarks people on being more creative, more collaborative, more open and more empowered in the essential later stages of the innovation process. It is a chance to establish an innovation identity that is more designed around the business than traditions in your company, nation or continent.
This post was originally published on InnovationExcellence.com