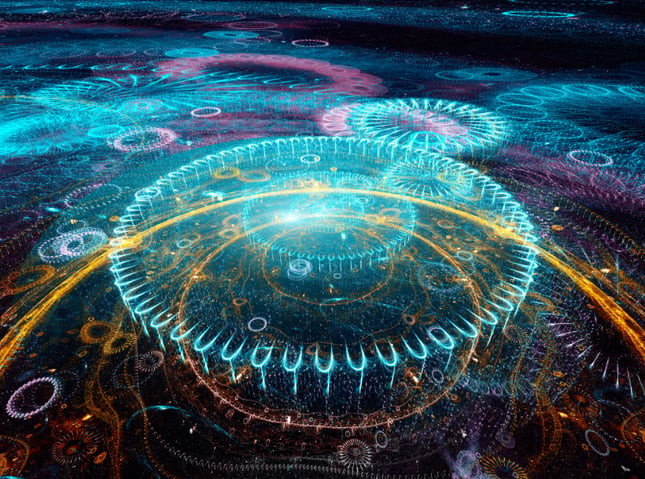 Ever heard of the Doomsday Clock? It's a symbolic timepiece that conveys how close we are to destroying our civilization with (innovative) technologies of our own making. According to recent estimates, man-made pandemics, cyber warfare, killer robots, number of nuclear warheads per capita, sea level rises and the horrendous piling of non-necessities thanks to e-commerce (same principle as the sea level rise except it occurs in your garage) have brought us no less than three minutes to midnight. Maintained since 1947 by the members of the Science and Security Board of the Bulletin of the Atomic Scientists, an optimistic bunch, you will agree, the clock is both appreciated and ridiculed around the world. In the words of Scott Brown at WIRED, "As meme, metaphor, and instrument of civic awareness, the Doomsday Clock is unmatched".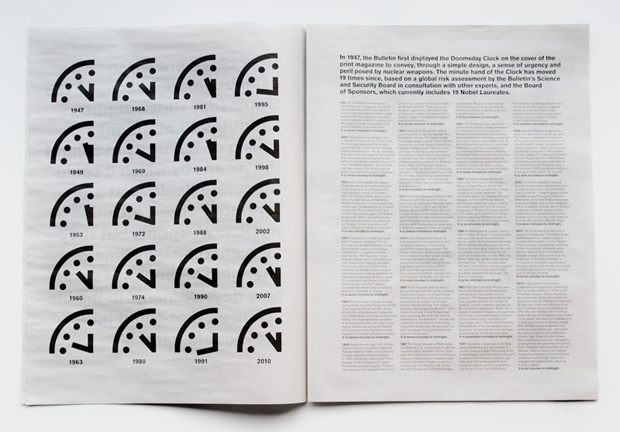 Source: http://www.pentagram.com/en/Doomsday03_sm.jpg
Its utility, however, is far from implicit. As the old English saying goes: Necessity is the mother of (all) invention and humans have been particularly good at progressing when the going got tough – be it with respect to navigation, healthy crops, methods for management or computer graphics. Without further ado, here are four innovations to bring back our faith in the future and silence the annoying tick. Or, at very least, replace it with an exciting buzz.
Wearable drones
In a not-so-distant future, wearable technologies including e-textiles, the already popular activity trackers, smart watches, smart glasses, and augmented reality could perform many more functions that current technology can. According to Live Science, drones too could fall into this category, gradually replacing smartphones. In fact, their capabilities have already begun to mirror some important functions. From rock climbing companion, hovering pollution filter or UV-ray barrier, to tour guide or scout, drones are well on their way to becoming extensions of human capabilities (and personalities). The resemblance to Philip Pullman's dæmons in the fantasy trilogy "His Dark Materials" is striking.
Limited edition 3-D printed cars
3-D printed cars are officially a reality. So are 3-D printed limited edition cars - like this beautiful Shelby Cobra for example - thanks to Oak Ridge National Laboratory and their awe-inspiring Big Area Additive Manufacturing (BAAM) machine which can "carve out" strong, lightweight composite parts in sizes greater than one cubic meter. Heading a manufacturing paradigm shift, 3-D printing, together with redoing, reusing, recycling the parts of a car will become commonplace in the future, offering customers the luxury of having a fully functioning model in their driveway in under 6 weeks.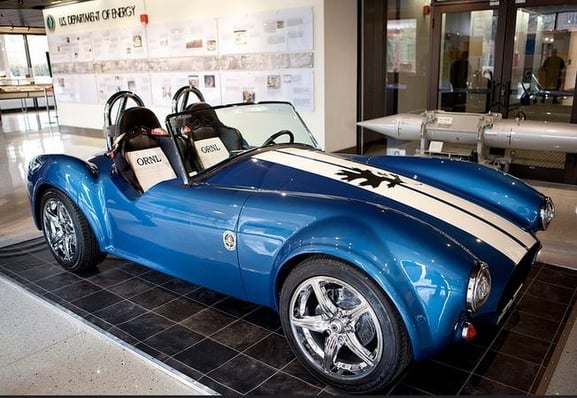 Source: http://1.usa.gov/1F000HD
Refurbished imaging systems… and body parts
When it comes to sustainability, the future holds exciting things for medical imaging equipment. Philips Healthcare's Diamond Select program, for example, provides refurbished fully tested imaging systems – whereby up to 98% of the parts are reused – enabling more patients to access the latest technology, and driving maintenance and new acquisition costs down. When it comes to the sustainability (i.e. longevity) of the human body itself, replaceable body parts offer a similarly exciting avenue. Today regenerative medicine research is creating means to repair failing tissues and organs by using the patient's own cells – e.g. damaged body parts like ear lobes, nose parts and kidneys can be "grown" and one day "printing" skin cells directly onto burn wounds will also be possible. The 98% target remains.
ForceFields'R'Us
In a final attempt to prove that things are truly looking up, and you might have heard this one before, Boeing patented an invention that takes us one step closer to the Star Ship Enterprise's world. Officially titled a "method and system for shockwave attenuation via electromagnetic arc", this type of shield may one day find utility on true battlefields, confining humans to remote command rooms and saving lives. Another option is that human wars are avoided altogether. How? By so-called brain-to-machine or brain- to-brain communication. The product of over 15 years of basic research, such devices could enable commanders of the future to play mind games with each other instead of letting humans take the toll. Far-fetched, but not impossible.
Whether born out of necessity ("recession-driven") or just to dismiss the Doomsday Clock ("Sci-Fi driven"), future innovations abound. More importantly, they are human-centric and aim to make our futures both exciting and better. Wearable drones, 3-D printed cars, refurbished body parts and modern warfare are just the tip of the iceberg. Here is one more list to prove it - Bloomberg's 20 Most Important Inventions of the Next 10 Years.
Related posts...