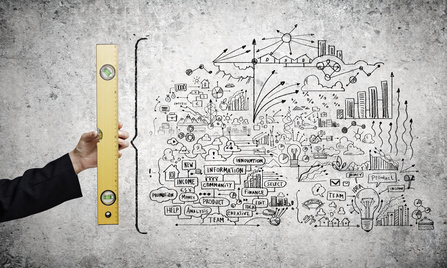 There are good reasons why many companies face disruption. Here is one of them. A few weeks back I was with Ericsson at their Media Executive Summit in Sweden. The infrastructure and services provider supplied a piece of news that stunned me. By 2020 over 4 billion people will join the broadband Internet. They will see moving images on a handheld screen, enjoy user-friendly graphics, download apps and so on. It is incredible to think that 4 billion people have not yet accessed the mobile web (even in countries like India over 90% of the network access is still on 2G). But by 2020 many of these people will be able to view video on mobile screens and participate fully in the Internet.
In all the futurology that I've read, about nano-particles and programmable matter or biomimicry or genetics, no single figure or idea or projection has hit me with as much force as this one. Something we have taken for granted for the past twenty years has yet to reach the majority of people. The fact that this will change within five years is one of the big disruption factors on the short term horizon.
Why does it matter?
If any of your business is in digital then in five short years your potential audience doubles, at least. There can hardly be a better time to be in digital music or digital movies or any kind of content production, or in currencies, for example – remittance channels or crypto-currencies like BitCoin. To integrate a new economic community of 4 billion people is stimulating ideas like crypto-currencies simply because so much of the world's added-value is now created by migrants who each remit small amounts of money home. Those small amounts often account for the bulk of economic growth in the recipient country.
By several such measures the global economy is changing and that surely brings with it even more need for companies to mature their innovation capability very quickly. In a paper co-published with HYPE earlier in the year we looked at an innovation maturity model for doing just that. We intended the idea of maturity to be like a clarion call – you can't wait to grow up, it has to be done fast. But are there any short cuts? Just maybe.

(Image source: Citrix)
There are some very interesting experiments going on in accelerated innovation – leave aside the majority of business accelerators which I don't think are necessarily going to bring change to the enterprise. One such experiment is run by Citrix. Citrix has several strings to its innovation bow – it runs a Lab (of course) and it has a strong R&D focus on the CTO office. But the real innovation lies in its accelerator.
The Citrix Startup Accelerator is "a seed-stage program with continuous enrolment that includes funding, a deep advisory panel, office space in Silicon Valley, close collaboration, and a focus on enterprise market validation." It's actually a little more than that – Citrix is embedding its seed companies within its business so that the projects continuously inform Citrix staffers about the direction that disruption is taking. The seed companies are a proxy for external research into an uncertain world. They constantly inform the company about the potential new services out there. Isn't that what all accelerators do? They could, but by and large accelerators and start-up challenges are an annex rather than part of the building, a local B+B rather than an integral part of the family.
The advantage of the Citrix accelerator is that people get to see what's coming next and to understand the reasoning of a new generation of entrepreneurs who are setting out to capitalize on change. It seems to me that this approach puts Citrix and its people directly in phase 3 of our model.
Even with this kind of insight though companies need to mature people to take on more demanding roles at the forefront of innovation. One of the missing links in innovation is the investment in business judgment across the organization. In Phase 3 of our model we talk about exactly this – to mature people's judgment is an important part of HR. When we have talked with companies that do good phase 3 innovation, decision making is often delegated – the nearest parallel is with the ecosystems that some companies have generated. Companies permit a higher degree of self-determination for business development. That is also what a good accelerator should do. But before taking that option there is another need – developing entrepreneurial judgment. Citrix has found a formula for it.
Related posts...