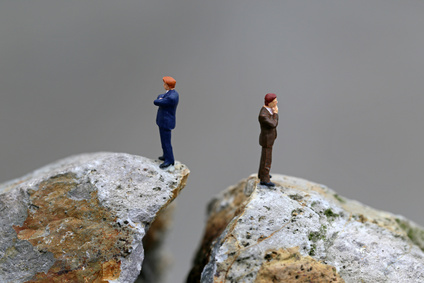 June was the month when disruptive innovation became headline news, thanks to a take-down of Clayton Christensen's theory of disruptive innovation by New Yorker writer and Harvard academic Jill Lepore. One of the main points Lepore made actually has little to do with Christensen and his theory – disruption is a new religion, she says, a catch-all and a call to arms that describes a general dissatisfaction with the status quo. In defence of Christensen the Financial Times admits that ""Disruption" has become a distracting buzzword. It has fuelled conferences, consultancies and corporate strategies. In the process, the idea has got distorted."
Where does this craze for disruption leave innovation managers?
For sure it fuels the need to develop new ideas. It shapes the ideation process that we usually describe as the Front End of Innovation. In a White Paper earlier this year, written with HYPE's support, I described this as the first phase in an innovation maturity model. It is a necessary but should be a temporary phase in the growth of a company's innovation capabilities. Disruptive innovation and open innovation are two sides of the same coin. They can both be a distraction.
There is also a further fetish in this way of thinking about innovation – it focuses on technology as the driver. I'm convinced that the real driver is human interaction and organization. Here's an example of the technology-driven paradigm from Peter Diamandis, Chairman and CEO of the X PRIZE Foundation, "which leads the world in designing and launching large incentive prizes to drive radical breakthroughs for the benefit of humanity."
Like Clayton Christensen, Diamandis occupies the highest pedestal in the innovation game. Writing on the Singularity Hub he describes five converging technologies that will disrupt the retail experience:
3D imaging

Body-motion sensors

Virtual reality headsets

Virtual worlds

Big data & AI
There's no doubt these technologies could disrupt retail. But are they the most disruptive forces at work? Are they where retail innovation managers should be focused? Here is the me-tail vision:
You won't drive to a store. Ever. Eventually, clothing stores will go away, dematerialized and significantly demonetized — just like Amazon has done to most bookstores.
Your body is scanned and the data file is private. It's your exact body on that exact day. You put on your VR goggles, and appear in a virtual store. Zero time to get there. No traffic, no parking hassles, no walking across the mall to get to the store.
You enter YOUR personal clothing store. Everything in this store is your exact size. Everything fits. The store has every designer and every design on the planet. Forget "re"tail – this is "me"tail.
Much of the disintermediation and store destruction is happening without VR but that's not the interesting structural change. What Amazon has shown us is not just that an online store can beat brick and mortar stores. That victory is more generally the reflection of the success of the ecommerce era. There is another paean to this transformation on LinkedIn, from SAP's senior VP Sameer Patel:
"The drawing board for all of these newly created disruptors isn't a better retail store or a cheaper factory. The drawing board for these mentioned disruptors comprises of data in an excel sheet and a code editor. This is the new battleground that the digitally savvy C-Suite is quickly becoming aware of."
I don't think so. I don't believe that companies like SAP are necessarily on top of the changes taking place even though they have easier access to the C-Suite than some of the more interesting start-ups do – or perhaps because they have easier access.
Here's where the real structural change is taking place
For retailers outside of fashion brands there is no differentiation. Gradually we are moving away from retailers stocking goods and selling at a margin. Increasingly retailers, first online, are becoming awareness-machines for federated supply chains. Put that in simpler language:
Why would a retailer buy in stock and then begin the long struggle to sell it? Amazon has shown through its marketplace that the role of the online super-brand is really as an app-store-like hub for suppliers.
There is a comparison in the broader business community – is Google a search engine any longer or is it an innovation broker that has taken on the role of projecting and determining the future shape of several markets around device, information infrastructure and content? Google, the superbrand, is ultimately a purveyor of innovations and a company that structures markets. So is Amazon.
From a supplier's point of view this has attractions and disadvantages. If you are a producer of goods that currently sell in online stores, you have the same problem that an app-maker does in the App Store or Google Play – a lack of visibility and customer contact. What you really want is to circumvent the retailer or at least co-build the customer contact. VR Google are not necessarily your number 1 priority. Finding a new data paradigm that gives you the customer relationship is what matters.
If you are a retailer your biggest problem is ramping up your catalogue at the same time as changing the terms of trade with suppliers so that you do not pay for stock.
This structural change is the big disruption and its answers lie in disciplined strategic research, insight and organizational change around platforms like the one Minneapolis-based SPS Commerce is developing.
It takes a different use of the innovation platform, one where visionaries and experts can share ideas about the reshaping of a market and the platform responses available to accelerate a pathway to new industry structures. Call it innovation maturity phase 3.