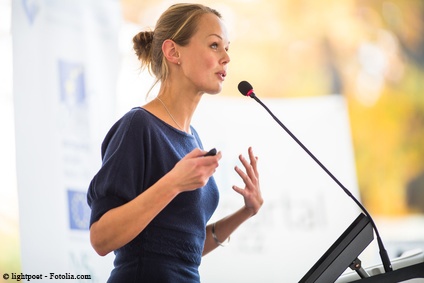 Summer is not only an ideal time to catch up on some reading (maybe you remember Tim's list from March), but also a perfect time to catch up on some skills. Collaborative innovation skills to be precise. Because, as I hope you realise by now, the terms "innovation" and "collaboration" are not mutually exclusive. In the spirit of such practical initiatives, which are not only trending but also good karma for your organization – i.e. (open) innovation activities are associated with reduced research costs, risk spreading and bringing ideas to market more quickly – I would like to share with you key aspects on how to design an innovation event (day) for your small and medium-sized organization or your business community/ circle including clients, suppliers, universities and even policy-makers.
The first part of this post will focus on laying the groundwork for an innovation event – e.g., establishing the purpose, examining essential topics, and building an event team, while the second part will focus on practice – e.g. approaching attendees, carrying out a simple yet powerful workshop and managing the follow-up. Although my emphasis falls on building basic collaborative innovation skills, the same rationale applies to an event on other innovation management topics like: launching idea campaigns, structuring an innovation process, measuring innovative output or even determining individual innovation potential by taking an iDNA Test.
Taking it one step further in the process, the second part will look at designing a simple and effective communications session with topical presentations and/or workshop, approaching participants and managing the follow-up. "Practice makes perfect" here alludes to both securing the practicality of the event as well as allowing yourself to adapt on the go. As the event approaches you will likely receive more inspiration.
First things first
Before sending out the very first email or (re)arranging the very first chair it is useful to think about the need for an innovation event at all. Ask yourself – and by all means, be honest! – whether an innovation day will effectively address one or more Jobs do be Done in your company or community; your attendees can be safely viewed as your "clients" you know. In other words, think about the purpose and how to address this purpose effectively. If the attendees expect to discover the next best thing since sliced bread, pencils and flip charts in the dining area might not be the right choice. If your attendees would, however, find useful a crash course on IP issues or funding options for innovation, a handful of experienced speakers and a short networking session in a conference room will likely do the trick. Therefore, when laying the groundwork it's essential to establish what resources to commit, who to bring on board for the practical arrangements and what can and should be achieved during the allocated time. Last but not least, nominating an event manager to supervise the developments, delegate tasks and share the enthusiasm is also useful. Call him/her an event "champion" making sure they are visible in internal & external communications.
At this stage you will need:
a list of jobs to be done (the purpose of the event) & 2-3 criteria on how to prioritise them. Tip: think about your current strategic goals and use those goals as guidance – e.g., if your/ your community's aim is to boost the number of creative solutions, think about contracting a creativity coach for the event or hosting a facilitated brainstorming session;
a motivated event "champion" and team;
an event planning template. Tip: schedule the event at a time when attendees are more likely to focus, avoiding days before major holidays;
a tentative budget sheet but beware: overall, you will need to account for several types of resources including: human, financial, physical, and knowledge;
preparation for mixed feelings – not everyone will grasp the value of participating; be prepared to support your initiative.

Essential topics
Once you have found your event's purpose and have sketched the necessary resource investment it's time to think more deeply about the content. While most of your topics will be aligned to your strategic goals, always leave room for a few extras. People often do not realise they are missing something (skill-wise or otherwise) until they see it in action. For example, if your event is largely about commercializing innovative products or services, you might want to add a few complementary topics like: design-thinking, creating innovation teams or building an innovation culture that encourages risk-taking and tolerates failure. While a quick pre-event survey will generally provide the necessary input, make sure to nuance the findings with additional resources too. In my own experience, feedback should not always be taken literally as quite often potential attendees have difficulties expressing their wishes. My advice is therefore to formulate a simple over-arching theme and break it down in smaller bits of information. This exercise will add clarity and help you get the big picture quickly.
At this stage you will need:
your employees/ attendees' cooperation. Tip: offer small rewards or non-pecuniary benefits for their input; for example, give them the opportunity to present the innovation-related topic they nominated if they are passionate about it; possibly pair them with an external speaker for the joy of co-creating the presentation;
a typeform or similar survey tool to pool the thoughts of the content together (here is a sample I recently cooked up for an event called the SME Innovation Days which is used as an example in Part 2 of this post);
a content map and list of potential speakers for each.
Your event team
Having your purpose, resource needs and topics in place it is time to switch more attention to your event team, bearing in mind that this team could comprise several organizations. When designing an internal (company) event, make sure to involve people from several departments like HR, marketing, manufacturing and sales. Organizing an innovation day will likely involve staying over-time, so keep your team motivated by reinforcing the purpose of the event but also providing the necessary conditions for effective planning work – e.g. a dedicated space where the team can meet and work on a communications plan or draft marketing collateral: posters, brochures, email blasts or even post-its for the bathrooms. The same applies for a community event. Here, bring all sponsors & stakeholders together on several occasions and monitor their interactions closely. Also, pay special attention to expectations as these can vary considerably. A university, a non-profit organization (a community foundation), and a consultancy might have diverging views on what represents success. Focus on finding the common denominator before seriously beginning work and be prepared to mitigate conflicts in real time.
At this stage you will need:
a basic organigram to graphically represent the structure of the event team as well as the skills of each person or organization involved; Tip: I like LucidChart but a plain table in a Goggle Doc or directly on your desktop will also to the job;
a list of the team's or consortium's expectations vis-à-vis the event – "Are these expectations realistic?" is a legitimate question to ask.
optional: a signed letter of commitment to organize the innovation event and a note on IP ownership (if the event is expected to generate valuable IP)


---- Part 2 ----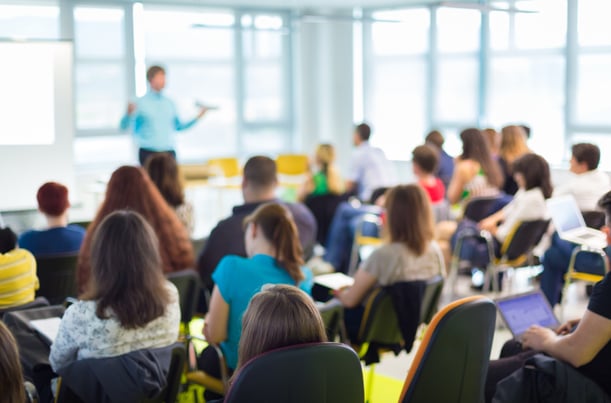 Info-sessions vs. Workshops
Determining whether your event should focus on topical presentations or on hands-on workshops depends on a number of factors. Here are some questions to help you out.
What methods are your attendees most familiar and comfortable with? Under which circumstances will they communicate or assimilate information best?

What is the scale of the event? Topical presentations typically work best for large audiences while workshops are most effective for small groups;

What resources do you have at your disposal? The availability of expert speakers or coaches as well as the possibility to secure necessary amenities – e.g., special rooms, field trips, will heavily influence your choice. Ideally, you should attempt a mix of presentations and practical exercises, spreading the event across two or more days if possible. The latter will help information cement more quickly and lastingly.
To give you an example, if the aim of your innovation day is helping SMEs in various geographies understand why collaborative innovation management should be an important preoccupation for their company, you will want to create both info-sessions and practical exercises.
Start by contacting local speakers (academic and/or from practice) that are able to effectively synthesize the latest thinking in the area. Look for charismatic experts that can enable participants to be active, inquisitive (skeptical even!) and eager to learn.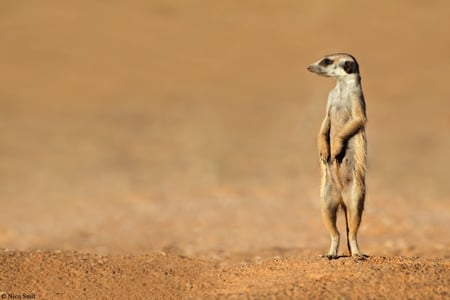 Additionally, look for possibilities to make company visits or create an expert panel discussion as a complement to the topical presentations. SMEs typically learn best from their peers, so finest and worst practice sharing is also an effective and highly engaging option. Not to mention memorable. As topical presentations typically zoom in on specific knowledge mastery, make sure to cover a variety of fields around the same over-arching theme or purpose of your event. In the specific case of an SME innovation days event aimed at helping SMEs understand the importance of managing innovation collectively, the main preoccupation could be "building capacity for innovation partnerships", while sample sessions could include intellectual property (IP) protection, venture capital for innovation, barriers and drivers for innovation, financing and innovative project through EU money, creating an all-important innovation culture etc. If you are really ambitious, build a presentation template too, ensuring visual consistency between the intertwined elements.
At the workshop, aim for a mix of short lectures, personal coaching, hands-on work on an innovation-related problem of your participants' choice and be prepared to share essentials reads, concepts, and tools. Your goal is, after all, to make a particular innovation activity more coherent, more organized, and ultimately better. Along the same lines of enabling participants to understand the value of innovation and effective collaboration for innovation better, aim to preach & teach about establishing meaningful partnerships, understanding the role of trust, and of using innovation products and services. Idea management tools and knowledge brokers fall into this category. At the end of the day, your attendees should be able to:
determine whether collaborative innovation makes sense for them,
determine their value as a partner in collaboration considering both "hard issues" such as available technologies & info systems as well as the financial situation and "soft issues" such as your values, reputation, quality of your personnel, response to adversity or scarcity,
establish an ideal partner profile in terms of competence, complementarity resources, way of working, win/win culture, relationships to others in the industry, reputation as a partner, proven tack record of success, market share, long-term view etc. and,
successfully network with potential partners with the hope that a collaboration will soon arise.
Approaching attendees
Having the contents in place is a major step forward but certainly not the final milestone in designing an innovation event. Now the attendees need to be brought on board. Some of you will likely have a chief persuasion officer in place for idea campaigns already. If this rings true, please bring him/her on board without hesitation. Otherwise use the following tactic: If you went through the trouble of sending out a pre-event survey as suggested in Part 1 of this post, inform participants that the event is in fact crowdsourced and therefore entirely relevant for their activity. Feel free to create a small flier with key reasons to attend too. A topical presentation's benefits could be discovery, the chance to be inquisitive (approaching experts directly) and learning more about a field of interest in a clear and concise manner.
To some extent, presentations also offer a chance to make one's voice be heard by decision-makes and even funding bodies in the case of a community event. On the flipside, the benefits of participating in a workshop can include "cherry-picked attendees" (all participants will have undergone some rigorous selection process including an assessment of their innovation maturity, for example), valuable content sharing, internationally recognized coaches and plenty of hands-on work. The outcomes of a workshop will typically be in the form of an action plan and this will likely appeal to many.
Last but not least, when approaching attendees through internal or external channels of communication, stress the networking aspect too. Innovation events are all about serendipity so make sure to stress the 10-minute breaks between the topical presentations which I hope you designed in at the previous step.
The follow-up and references to share
The follow-up to an innovation event is as important as after-sales service to the retail business. Therefore, once all is said & done, focus on collecting feedback and sending out polite "thank yous". Also, when choosing the references or further reading take into account your participants' profiles (technical vs. non-technical, specialists vs. generalists) and uneven level of understanding. For a basic workshop on the management of collaboration for innovation – i.e. strategy, establishing your value, partner selection, and trustful relationships, you could include some of the following categories and titles:
1. Innovation Management Articles & Books
2. Innovation Management as a discipline
3. Strategy & Resources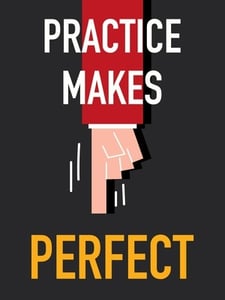 In addition, the websites of knowledge brokers or links to innovation blogs can also be a good idea.
One final resource I would like to highlight for you provides further tips on designing an innovation day for a large organization. From building an agenda to exercises you can carry out, the following page offers plenty of inspiration: http://www.boardofinnovation.com/organise-innovation-day-detailed-agenda-downloads/
To finish off, I will leave you with William Gibson who once remarked: "The future is already here – it's just not evenly distributed yet" Take the opportunity to distribute some future knowledge at your event. Your future successfully collaborating self will thank you. Happy planning!
We at HYPE bring our community together regularly, at our big signature events HYPE Innovate and HYPE Idēa, as well as at local forums all over the world. Learn more here: