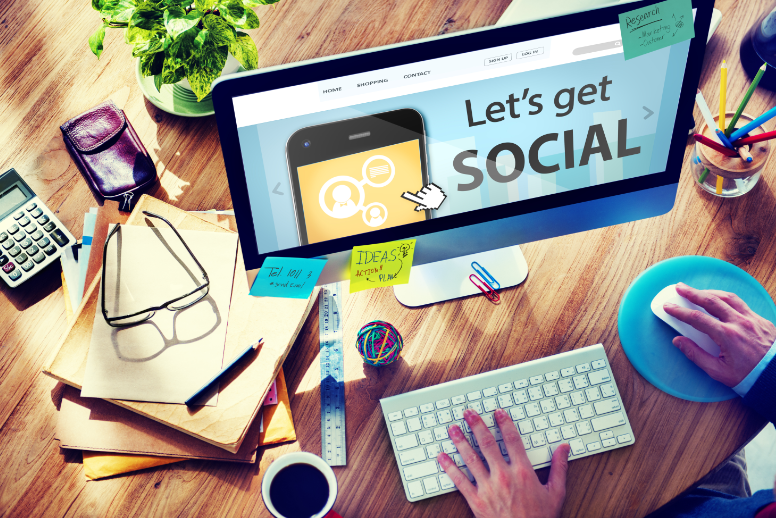 Social media is such a great tool. Don't you agree? Only a few decades ago people were supposed to wait for days (best case scenario) in order to get in touch with someone. And nowadays, every person you desire to get in contact with is pretty much a fingertip away!
Indeed, social media has brought us closer together with friends and family, and also as humans. It fosters dialogues and enables us to build relationships, learn from each other and sets the stage for networking and creating new connections.
It's safe to say that social media helps us collaborate, too. Collaboration has always been an important element in driving [human] progress. Throughout history breakthrough ideas have become reality not only because of the bright, innovative minds of impactful scientists and entrepreneurs, but also because of the enthusiastic, skilled and hard-working people that collaborated to bring those concepts to life. It is about creating the right context and pulling in smart people. It sounds a lot like what social media platforms do, right?
So what do social media and collaboration platforms have in common?
Well, both function pretty much the same way. Take collaboration as an example. To have collaboration, you need four key components: people, shared interests and aspirations, valuable input to contribute with, and environment (physical or digital). With social media the case is similar: you need people with common interests that have an input (not necessarily of value, still content creation is the backbone of such a medium) and a place to act as a host for the dialogue. But the one factor that both have in common and need to exist is engagement.
Without engagement social media platforms will not be any different from digital newspapers. Luckily, this is exactly what they be great at – creating a dialogue and maintaining the engagement. Take Facebook, for instance. One picture of the Grumpy Cat can start a dialogue of hundreds of people who have never met in real life, and an avalanche of shares and likes. In a similar manner, a single short message on Twitter can pull hundreds of people into a discussion. Every post or comment is another foundation for a new collaboration session and the levels of engagement are quite astounding.
On the other hand, many collaboration campaigns and platforms lack the ability to foster an effective dialogue and build a strong collaboration environment. And this is why they fail to deliver the results they aspire for. Low engagement rates mean less retention of collaborators and contributors on the platform, and dozens of half-done drafts and not many submissions to build upon. In other words, a failed campaign. It is not enough anymore, to pose a question, challenge or a concept and wait for the bright ideas to come in. It's about engagement and for a collaboration platform to be as successful as it could be, it means that we need to learn how to be better at creating a more appealing (ddigital) environment.
Social media plays a big part in our lives and it only makes sense that we take advantage of what it can teach us. It brings us together and fosters micro-collaborations that we all like being involved in. If social media's approach works, could it also work for collaboration platforms? We believe it would and every innovation manager should learn the fundamentals of companies who master social media. Whether it is Buzzfeed, Upcoming or our big blue friend Facebook, your collaboration efforts can only benefit from this.
Related posts...