Tapping into the collective wisdom of this amazing crowd was both a humbling and rewarding experience. Nadine Roijakkers, my workshop co-host, and I came away energised by everything we saw and heard, especially in terms of blending theory and practice. Most of all, we came back feeling hopeful: industry and academia do mix. In fact, they are obliged to inform each other.
Our contribution to the program this year was a workshop titled "Creating Networks and Ecosystems for Open Innovation". In it we set out to assess participants' so-called "ecosystem skills" and get their input on effective collaboration. That is, their ability to engineer fuller, longer, more meaningful relationships with customers, suppliers, competitors, or complementors. To do this, we first introduced the managers to ecosystems, detailed the 5-pillar framework, and then let them tackle a battery of (un)comfortable questions like: "Do we have a formal structure for innovation/ collaboration?"
So for a good 45 minutes, our two groups got a chance to survey their own culture, structure, processes, metrics and "rules and norms of collaboration" (the institutions) in the light of collaboration and co-creation.
While the participant list was certainly impressive – after all, the list of sign-ups included high, medium and low-tech organizations that had set out to do innovation better, what was even more impressive was the synergy in the room. Veterans of the idea management world like Fujitsu Services, Nokia and WILO, blended their ideas perfectly with those of other prominent, but technologically distant organizations like Baxi, Vitens, Bayer, Azko Nobel, Saint-Gobain, DLR (The German Aerospace Center) and BKW – just to name a few.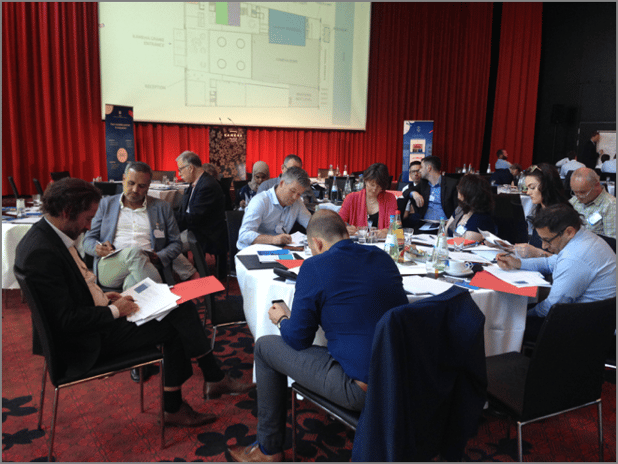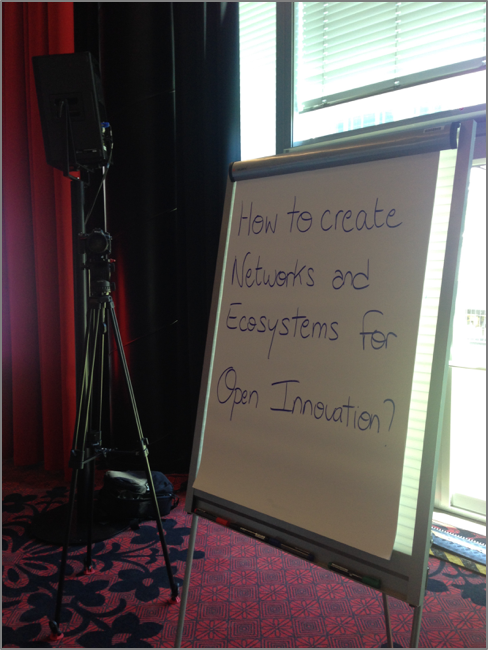 So what did we learn by observing them in action? In brief:
the power of ecosystem collaboration is increasingly recognized across industries and geographies;
collaboration is a continuum and ranges from product-centricity (closed, product mind-set) to value co-creation (open, service mind-set);
internal benchmarking is the most appropriate tool to keep track of collaborative innovation efforts; in this way the journey becomes personal and improvements of the various building blocks (culture, structure, processes, metrics, institutions) can be effectively tracked without unnecessary pressure;
to the latter, measuring oneself against others can be inspiring but also leads to self-doubt; organizations must strive to become the best version of themselves;
in open innovation, everything starts with a culture of co-creation; this type of culture is built on mutual respect, empowerment, and mutual trust between stakeholders.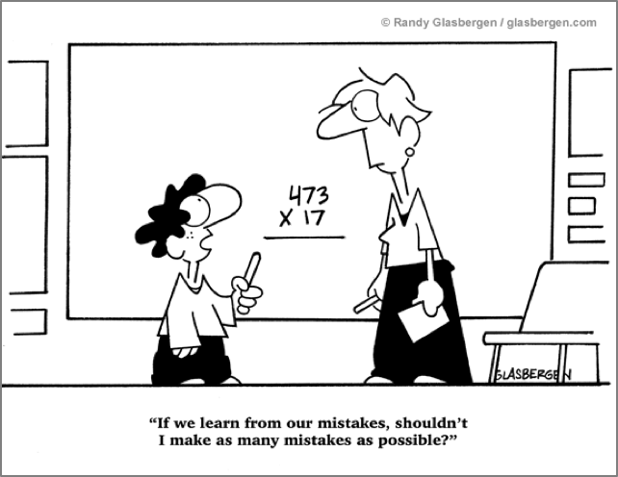 But our own workshop was not the only source of inspiration. Many of the speakers at the Forum were spot on with their remarks about what collaboration can and should be. In particular, it was refreshing (for a pair of academics, at least) to see more people in business applying life lessons to improve their projects and workflow.
Some ideas Nadine and I took from the talks, included Mike Hatrick's down-to-earth discussion about failure, Jat Sahi's almost spiritual talk on human centric-innovation, and David Willet's hilarious account ("From Nowhere to Somewhere") of launching an innovation programme.
A bit about each, below
Mike Hatrick, Global Head of IP Strategy & Portfolio at Volvo Trucks, dared to speak about failure – a topic that resonated well with the Bonn crowd. We've written a lot about failure here on the blog, including The Value Of Failure In Innovation, How To Turn Around A Failing Program And The Not-Invented-Here Syndrome. Mike, however, made the story personal, and downright funny.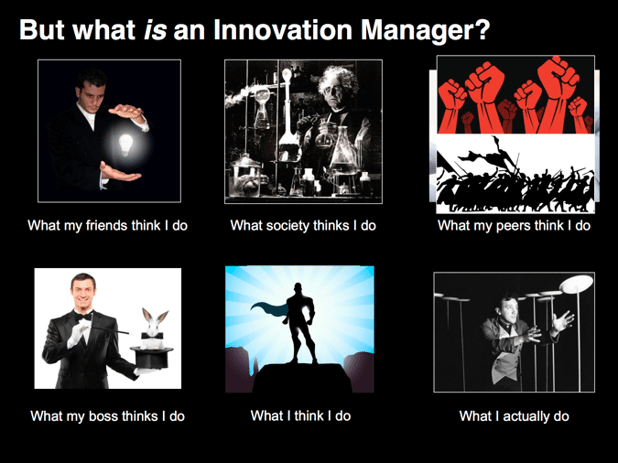 Of all the slides Mike showed us, this one must have raised the most smiles.
Innovation managers take on a number of different roles in their "lifetime", so there is a bit of truth in all the depictions. These versatile profiles can and often are: magicians, scientists, revolutionaries, forward-thinkers, superheroes and plate spinners all at the same time.
Taking on the responsibility for idea management is immense, as are these managers' ambitions. With their help and enthusiasm, exciting things come to the market, including autonomous bulldozers and drones to help refuse-collecting robots find bins.
The same goes for the evolution of an innovation initiative (innovation project). Here too, there are various nuances or phases. While a project might start with energy, positivity and engagement, within 1-3 year's time the enthusiasm takes a plunge. What comes after is an effort to bring back that enthusiasm and slip into a good routine that will help bring the most valuable ideas forward.
All in all, Mike's honest talk about failure included advice such as:
"don't describe a utopian world, use real-life results as examples" & "define what the finish flag looks like";
"agree on KPIs/ measures" & "assemble an elite team" and
"if anybody should be crazy, that should be you!" (you = the innovation manager)
Jat Sahi, Digital Innovation Lead Retail and Hospitality EMEIA at Fujitsu, shared a different aspect of the open innovation effort: the human side.
A fundamental reason to innovate and to do it well, in his view, is disruption. The fact that 75% of executives believe their sector will profoundly change over the next 5 years reinforces this point. Interestingly, the same internal statistics show that executives see such disruption is a positive force. Hence disruption is an opportunity, not a threat.
But what does it takes to change? Organizations striving for excellence must distinguish between the "Avoiding Failure at all costs" and the "Learning through thoughtful experimentation" mind-set. While the former creates the delusion of progress, the latter is, in fact, the truth. Knowing what an organization will (or should) grow into is not a positive thing. Jat described the "right" mind-set for innovation as a function of: agility, collaboration, clear purpose, passion, fairness (all voices heard), focus on the customer/ user as well as harnessing the power of data.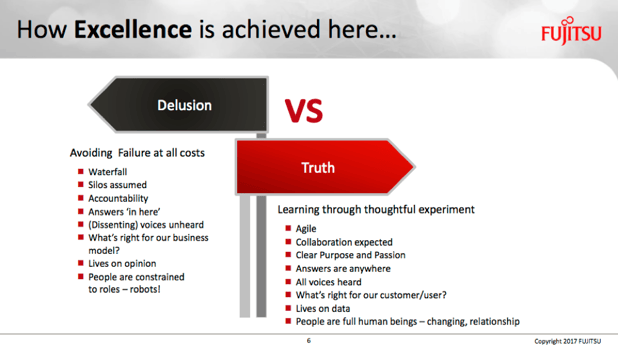 David Willets, General Manager and UK Head of Innovation at Baxi, talked about the unavoidable realities of managing innovation in a large, traditional organization. For example, the fact that once companies have reached a certain size, there is a significant distance between those who have ideas and insights and those who have the power and resources to act upon them. By David's account, the person on the shop floor, selling or even installing the product could not be further apart (in his thinking, at least) from a member of the senior leadership team.
This reality (and more like it) make idea campaigns and similar initiatives so important. You see, collaboration efforts can cut right through the various layers of complexity and at the very least, help set expectations right when it comes to innovation.
Another lesson we took from David is that innovation cannot be left to chance. Echoing Mike's thoughts, David mentioned that turning ideas into something useful depends of being systematic about the process. And having "innovation resolutions" or promoters, as we also wrote here on the blog. Creating anticipation, looking for best practice elsewhere and then adapting (X-Talks, echoed the principles of the TED-talks), and ultimately providing a physical as well as virtual space for innovation to happen are key. Innovation managers can do a lot with what they already have. Equally, creating a network and fostering the growth of ideas should ideally be the priority, not only of the one-man army that is the innovation manager, but also of the company as a whole.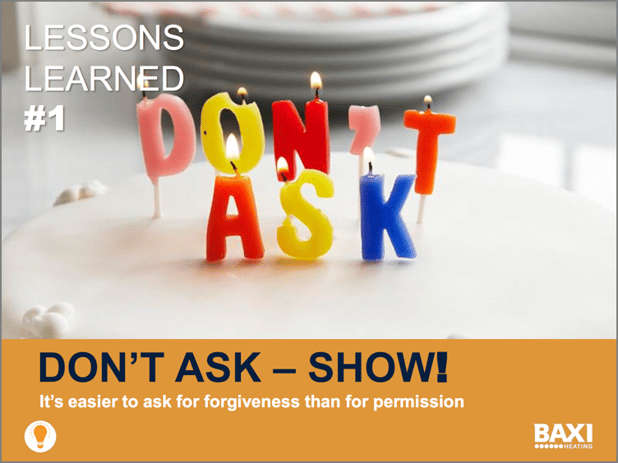 To sum up, innovation and its management are activities one cannot force; not even with the most sophisticated incentives or idea management tools. The "believers", as Airbus put it, are the ones you want to work with. At its best, this effort should be about: a higher purpose, breaking down barriers and categories, viewing everyone as equals, seeing opportunity in diversity, and creating a context that unites rather than divides.
In the wise words of the late John Steinbeck, "anything that just costs money is cheap". Make innovation personal, create added value, empower people, and good things will follow. Like this neat little device called GoGirl. To all the female readers, you are welcome.
See you next year!