We are moving from value in exchange to value in use. You don't want to buy a car, you want to buy mobility. Instead of selling products and services, organizations must develop ecosystems where customers can co-create value with them. This requires a holistic view of the eco-system and can be obtained with Customer Journey Mapping.
First, what is Customer Journey Mapping?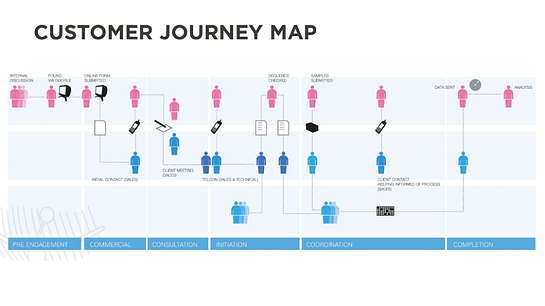 It's basically a method for assessing, visualizing and mastering customer experiences. It helps you view a product or service system from the customer's perspective, allowing you to identify opportunities for improvement and innovation.
Customer journey mapping is all about the relationship you build with your customer so not only about the purchase of your product. You can be of value to the customer both before and after the purchase. We call the event of activities that a customer goes through in buying and using your product 'the customer journey'. It is a journey that often begins before your product even comes into the picture, for example at home, on the couch, browsing on the internet for inspiration. And this journey does not end when the customer has purchased your product or service. On the contrary, this is where the usage, maintenance and maybe upgrading starts. At the end of the journey, you always hope that the customer will eventually return to your brand. If you succeed at this, you will have built a sustainable relationship and created a loyal customer.
The IKEA journey
Regardless of what time or day I go, the IKEA store is packed. Crowded, overwhelming parking lots do not scare anyone away from this store.
Entering the store, you are led up an escalator where someone hands you a disposable measuring tape, a miniature pencil and a notepad so you can measure items in the showroom and write down the names and item numbers of things you intend to buy – or just like.
From there, you are taken to the second floor (if you are a first timer, you don't even realize the well-played merchandising tactic that this is until later on), where you are walking on a path that circulates between beautifully designed showrooms. You walk and go through bedrooms, kitchens, offices, living spaces and kid's rooms where you take note of how they are using their merchandise to create homes. You start to envision this chair or that mirror or this light fixture in your own home, scribbling the item numbers on your pad as you go.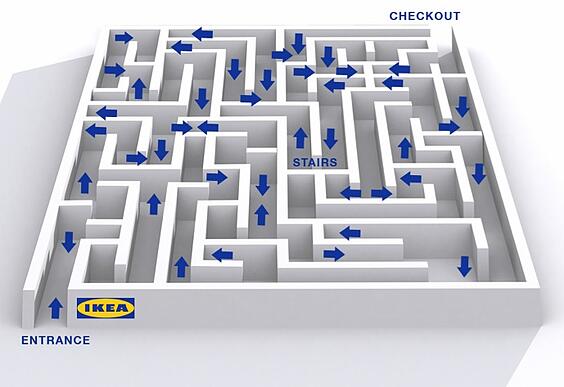 The trip takes about an hour or so depending upon how long you "stop and stare" and how busy it is. Then, you reach a point where you stop for some food in their restaurant as it's a nice assortment and you pay almost nothing or continue downstairs to the actual store. Here is where you pick up a carriage and start looking for all those items you found upstairs.
The entire experience is so well merchandised that I always leave with more than what I had originally intended to buy. They have articulated the journey so well that I don't even feel like I am walking around in a circular mousetrap of sorts.
Their journey contains a "peak-end rule", a psychological phenomenon in which people judge experiences largely based on how they were at their peak (i.e., their most intense point) and at their end, rather than based on the total sum or average of every moment of the experience. It occurs regardless of whether the experience is pleasant or unpleasant. Other information aside from that of the peak and end of the experience is not lost, but it is not used.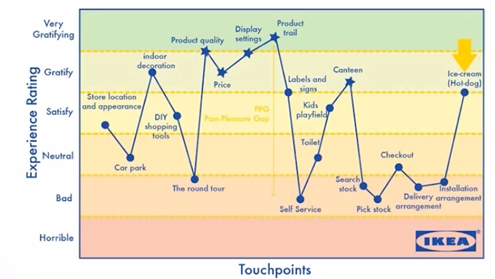 Looking at the touchepoint experience ranking (image above) you see a clear dissatisfaction at "searching the stock" and "check out". So what they do very well is offer almost free icecream and hotdogs after the check out to make the end a treat for everyone.
So what about the peak experience? Well even though the in-store experience is quite positive and satisfying during events such as "indoor decoration/inspiration" and "product trial", the real "peak experience" for the IKEA consumer is the moment when they have assembled their furniture from scratch and shown it to their friends and family with pride.
Customer journey mapping is not a tool
It doesn't provide a quick fix to a specific problem. It's more a framework that allows you to get a grip on many different aspects of customer experience design.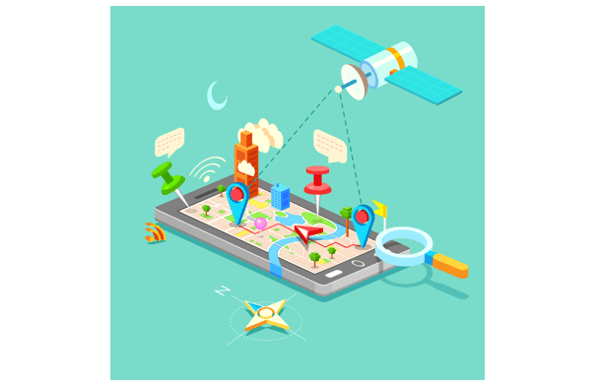 It is always about the customer's experience, but it is up to you how you map that experience and what you map exactly:
You can use a very wide group of customers or a very specific type of customer. You could even choose to map the journey of a different stakeholder, like for example a supplier.
You can analyze a highly specific situation, or you can choose to explore a more general journey.
Then, for every stage of the journey, you can examine customer needs, your objectives, the customer's objectives, the touch points that play a role, how these touch points are experienced, the emotions that are experienced, how your brand values are expressed, what you wish to communicate and of course whether there are opportunities for innovation.
Below are some tips on how to scope and design a Customer Journey Map which can help you and your innovation team visualise the optimum experience you want to deliver to your customers.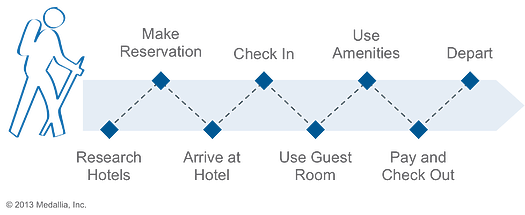 1) Start with words. Map out the customer journey using single words/statements first. These might be as simple as 'find & learn' or 'get help'. The typical journey at a high level won't be that long and will likely cover not more than 8 steps.
2) Create a storyboard. Write the journey as a story or scenario from the customer perspective. Here I advise you to conduct consumer research (through insight communities) with different customers in order to get a thorough and deep understanding of what the journey is all about.
3) Define channels and touchpoints. Map out and label the times where the customer interacts with your business. Include the types of channels used - for instance phone, social media, retail or online
4) Explore your Customer's Drivers. Define experience drivers that really make a difference for the customer throughout their journey. Think about what makes the experience memorable for them. You should end up with a wobbly line across your journey which shows the areas you intend to provide 'bells and whistles' and those areas where you intend to deliver a basic but effective experience
5) Explore your Customer's Pain Points. Look at your existing customer feedback and examine why customers aren't happy with the experience at times. If you place these on the map against each touchpoint the map becomes a way of identifying potential problems and area's for improvement and innovation.
6) Emotional journey. Think about the expectations and emotions you want the customer to experience. After a pain point make sure you can make the customer smile again. IKEA has a nice end to it's journey as you can get a free icecream after the long queues at the (painful) check-out.
7) Use Customer language. Make sure the journey map is written from the customer perspective in the language they would use themselves.
8) Add flexibility jumps. The journey for most of your customers is unlikely to be linear no matter how hard you try. Think about defining a journey where a customer might have to go back a step or two. You need to have the flexibility to jump back and forth, how are you going to manage that experience?
9) Develop Persona journeys. Build a set of 'persona journeys' which cover the main customer segments you have. Have a mixture of easy and complex journeys.
10) Finally how do you do Customer Journey Mapping? By trying it!
How to evaluate your customer journey in an optimal way?
In Healthcare the mission of many care givers is to become more "patient centric" and therefore it's key for them to understand their patients' journey.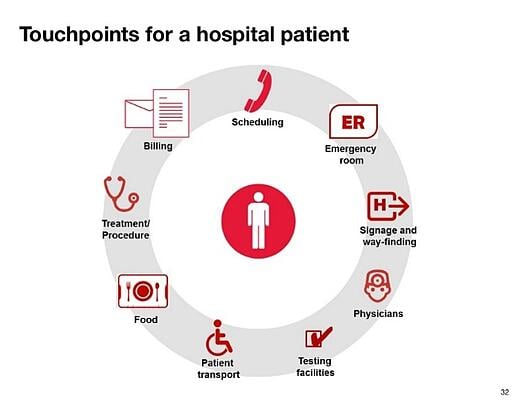 Hospitals are intested to learn more about the in-patient (hospital stay) experience, in order to understand where they can improve customer experience in the future. An in-patient experience consists of around 15 touchpoints with scheduling, emergency room, food, treatment/procedure and nurses among them. Typically a hospital measures the in-patient experience by conducting traditional surveys of patients who recently experienced a given touchpoint. The problem with this approach is that the various experiences are not independant of each other.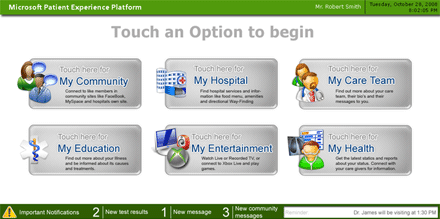 A better approach is to explore patient journeys in closed "patient experience & insight communities" where patients can share their stories and experiences with touchpoint experiences interacting with each other. This way you get richer insights into the patient journey and start the design of an eco-system of lasting value.