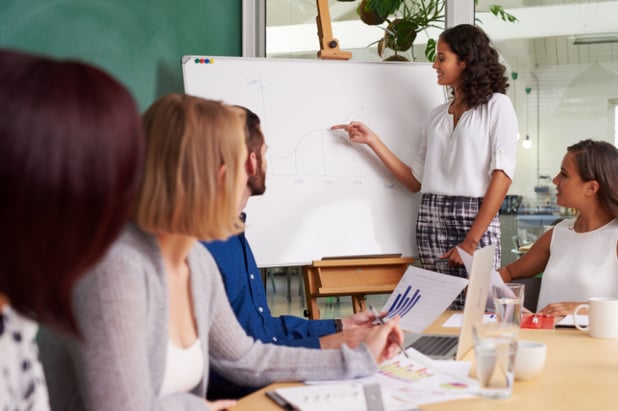 Pitching is a very essential skill that to a great extent determines the success of an entrepreneur. Reality is such that you might have the best business idea, but if you don't manage to sell it (right), it will remain to be just an idea. Why so? Because pitching is a skill that not everybody has, but everyone can master.
With the fast pace in which business moves today, the people who you will present your idea to – consumer, investors, co-founders, the media, won't be devoting much of their time to listen to you extensively describe and explain yourself. People are constantly bombarded with information, so you need to analyze what is most relevant to them. Say more with less, be focused and structured.
I myself, have watched many pitches and chances are I've given even more. I have witnessed absolute disasters and many successful ones. After watching and personally experiencing, you cannot help but notice some common components and sequences that drive the majority of pitches (mine included).
What should your pitch consist of? Follow these 6 steps to constructing the perfect pitch:
Step 1: Who are you?
It seems quite intuitive but still many times people make the mistake of skipping this step (blame it on the stress they are experiencing). However, personal introductions matter as they create a better connection with the audience. Just briefly explain who you are and what you do: "My name is Josh, co-founder at KeepItSimple. We provide a software for optimizing your website"
Step 2: What is the problem that you are solving?
Often your audience won't understand or even recognize the existence of a problem. It is your job to explain what the problem that you are solving is in a way that everyone can relate to. Paint them a picture of what is happening in the world right now, let them know who the problem affects and that there is no one out there solving it.
Moreover, make the size of the problem substantial. There is a significant difference between a problem that 20 people feel and one that addresses a 1000 people. The more people feel the pain, the bigger the market. One of the tools I use to improve the pitch of an innovator is the six word story concept. In six words, describe the story of the promise you make with your product.
Step 3: You had a solution?
Now that you have built an impression of the scale and importance of the existing problem, "hit them with your best shot" – give your solution. By now your audience is craving to learn how this broken world that you created in their minds will be fixed.
Make the solution clear by not overloading it with uncomprehensive technological terminology. Include a short demo video, a success story or some test results to make the explanation easier to digest. Include some deals and client testimonials to make your case stronger.
Step 4: So how are you going to make money?
Introduce your business model, since this is how you are going to make money. Tell them how you plan to sell your awesome product. How are you going to acquire customers? Do you have in mind pricing models for different client segments? Don't freak out if you don't have a concrete model at that point, as long as you can give some options.
Step 5: Introduce the team.
The next step for you is to explain who is going to bring your solution to life, who is going to make the magic happen? Introduce the team and make it a bit more personal by sharing a bit of the team's history and talk about the different roles of the members. This part of your pitch is all about your people and their experience. Pictures are always a yes.
Step 6: Just ask.
Now is the time to ask for what you need and if you don't ask for what you need, you can count on not getting it. After all, you have gone through the first five steps only with the mission to get here. Are you raising money? Do you want introductions to customers? Maybe you are in need of a mentor? Just state your wants.
To conclude, don't forget to shortly restate the main points you want your audience to remember:
Who are you
What do you do (solution)
Why do you do it (problem)
With whom will you achieve it (passion)
Lastly, it would take you some time till you manage to perfect your pitch. Practice makes perfect, so pitch away, re-write, get feedback and improve!
Related posts...