Imagine yourself in a beautiful office space. Yes, this might need some reframing, but nevertheless. Try it. A space you would be proud to show to your friends; the one that engages you and inspires you to outburst in creative performance. If you want to meet up with colleagues, you can use the fun room, if you want to tinker, you can write on the walls or grab some fruit that can quickly energize you. You may think this land of milk and honey is only possible at the tech behemoths of these times, the Facebooks and Googles. Well, we want to challenge you to think differently. With your facility management and leadership team it is possible and we will show you just how to get it done. So just close your eyes for 10 seconds and imagine what it would be like…
After opening your eyes again, some of you will realize your work area is somewhat dry, boring or maybe even sterile. And it certainly doesn't contribute to your creative performance. If you want to stimulate innovation in the organization, it is important to get all the elements right. Within innovation management, we learn to look at processes, ideation techniques, people, and of course rewards. However, the place where innovation should happen is often overlooked. If not virtual, how to collaborate and innovate in the best possible way. Read along for 5 do-it-yourself tips to spur creativity and innovation in your organization by changing the physical environment (just a little bit, so don't be scared).
1: Play, play, play.
We have mentioned it several times before, but play is one of the best ways to activate the creative mind. Oh, how we love letting the kid in ourselves get out again, don't you secretly love that as well? We know you do! So… just add playful elements within your physical environment. By having playful spaces with interactive features where you enable employees to be creative, you enable people to step out of their comfort zone and experiment with new perspectives.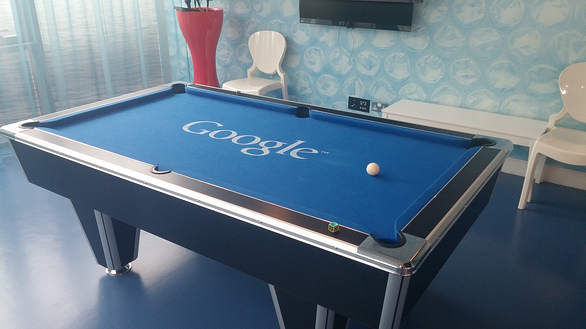 2: Natural Elements.
Plants, trees, windows, wood, stone and so on have the tendency to stimulate creative thinking. We, for example, love looking out of windows and let our thoughts wander just a little bit to let new connections occur. Nature has this effect on us because it brings us in a good mood and according to research, mood is one of the most used predictors for creative performance.
3. Colors.
No, not just any color, only specific colors can let us outburst in creativity. Lock yourself in a big, open, window-viewed room colored in blue or green and feel the creativity flow. Research shows us that these cool colors (blue and green) can stimulate creative performance because of the associations we form in regard to these colors. Blue is often associated with openness, peace, and tranquility (ocean and the sky), which is a sign for a more benign environment. More benign, more happy frame of mind and therefore related to innovative and creative problem solving strategies.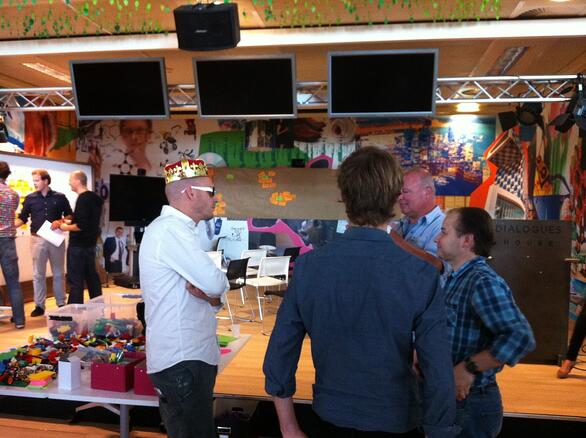 (The FutureIdeas office space)
4 & 5. Sounds & Scent.
Apart from physical elements to lift up creative performance, non-physical elements like sounds and even specific scents can bring creativity and innovation to the next level as well.
"Tell me and I'll forget
Show and I'll understand
Smell or hear and I'll remember"
For example, classical music, or the buzzy sounds of a coffee bar can enhance out-of-the-box thinking and encourage focused thinking. Both lemon and jasmine scents can spur cognitive performance and there also seems to be a positive link between cinnamon-vanilla scents and creative performance.
So no more imagination is needed, just make it happen! Yet, we do want to point out that the physical space shouldn't just be about enhancing innovation. In fact, the physical environment can contribute to not only creativity and attention-required performance, but also to high level interactions, enhanced productivity, attracting and retaining staff, increased flexibility, and expressing the brand and supported cultural change.
Related posts...