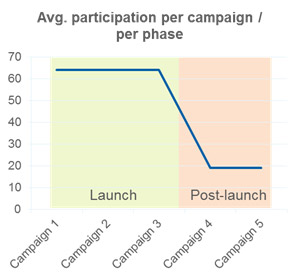 How do your company's employees react when asked to participate in enterprise collaborative innovation?
Do employees cheer enthusiastically, as they are finally able to get involved?
Perhaps there's a degree of cynicism having seen corporate initiatives fail in the past?
Do employees understand what you're trying to do?
It can be hard to understand whether you have an 'innovation culture' and to what extent that's propagated the organization, however, running idea campaigns helps to develop a clearer picture.