Different studies have shown that 40-90 percent of innovations fail. Studies have also shown that innovation processes involving customers, especially lead users, are more likely to succeed in the market place since they just have better and more creative ideas than internal product developers.
An Outside-In approach to business
In the outside-in company, as opposed to inside-out one, the key word is need, not product. Their people think expansively. They're totally immersed in the minds of their customers, looking for ways to expand demand. Their business plans and value propositions derive from the marketplace, based on the knowledge gathered at ground level. Often, the needs they define haven't yet been identified by the customers themselves.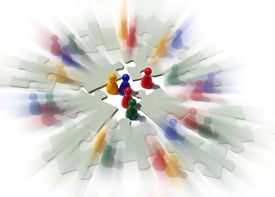 A sustainable growth strategy of an outside-in company "starts with understanding the difference between what you make and what people need" – which often turns out not to be the same thing. Tapping your resources of energy and imagination, you look at your company from the perspective of your once and future customers, exploring what's going on in the real world.
Having stepped outside of your business, then work backward to ask questions about your business to find out how you can pursue the market opportunities identified.
Typically, an outside-in organisation questions itself on the following:
– Where are the growth markets available for our business?
– How can we tap into an opportunity that is available?
– What are the trends and how should we meet them?
– How can we better serve the needs of the market?

With its focus on the external world, such an organisation is less mindful of its limitations compared to the first. Some companies have succeeded in achieving the outside-in perspective and have achieved success as a result.
Some companies that had once been outside-in successes later failed to maintain good outside-in habits and faltered: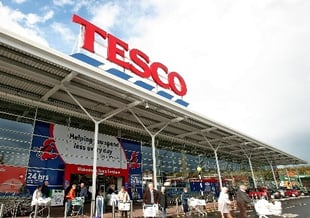 One example is Tesco – the Outside-in approach transformed the U.K. grocery chain from a mediocre performer that was losing market share each year to the leading grocery retailer in the country, known for its strong focus on customers. However they were not able to keep their success story running and currently are losing market share to Waitrose, Aldi and Lidl who are doing a better job at the consumer level.
Dell Computer built its initial marketplace success with a strong outside-in perspective. Conventional wisdom says that big, powerful customers provide lower profit margins precisely because they are so big and powerful. But Dell earned higher margins from its large "relationship" customers—because it used an outside-in perspective so well. Dell later ran into trouble. It didn't adapt well as customers and technologies changed—and it certainly did not anticipate to those changes.
Maintaining an outside-in perspective seems to be especially difficult for successful companies. A reason for it can be that they use too many conventional and traditional consumer research methodologies as e.g. surveys and interviews that deliver conventional information with not enough rigor and context. So they miss out on the "wow" insights around trends and hidden/latent customer needs.
Next to that Insight activation is as important as Insight generation and if a company does not spend enough time in activation insights (sharing and acting on customer/market understanding gained from research) in marketing, R&D and innovation platforms it will fail to respond to market opportunities and threaths.
So what is the better strategy? In the first place the real world isn't that simple. Most organisations will fall somewhere in between the inside-out and outside-in thinking.
While outward facing functions like marketing, sales, business development, and customer experience management would need to adopt outside-in thinking, management roles like HR, finance, planning and operations would need to consider both inside-out and outside-in strategies.
The best organisations skillfully employ both approaches. They are mindful of where their strengths and gaps are while using their organisational "radars" to detect opportunities or threats. Such organisations know that the most effective business strategies need to consider both internal practicalities and external shifts loosely coupled.
Related posts...