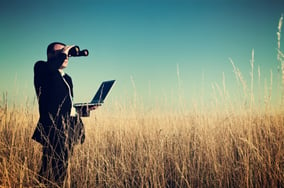 The Inside-Out approach is guided by the belief that the inner strengths and capabilities of the organisation will produce a sustainable future. The Outside-In approach is instead guided by the belief that customer value creation is the key to success.
As a passionate Customer Insight Strategist I tend to prefer the Outside-in approach to business looking at your customers' latent/hidden needs and translate them into solutions that will serve them.
However I must say that I am intrigued with companies that do what they believe in and stay close to what they know best.
An Inside-Out approach to business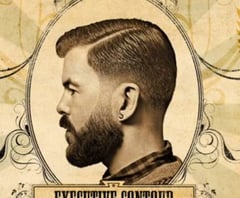 First let's have a look at the Inside-Out way of doing business. A nice example is Schorem, it's an old school men-only barbershop in the heart of the working class city of Rotterdam. The shop specializes in the classic cuts that have proven themselves over the decades (pompadours, flattops, contours and traditional shavings) and is famous in and outside of The Netherlands.
So what's so Inside-out about this barbershop? It's the people (they call themselves scumbags but don't worry they are very polite) that work there … passionate, professional, living the culture of "old times" and offering this experience to their customer. There are no women allowed in the barbershop and when you enter it feels like you have been taken back to the past.
I do believe that when you do what you love, you will become good at it and it will make you successful just because of that. Therefore I would embrace an Inside-Out approach to business and stay close to what you do best.
This approach starts with what one first possesses before looking at anything else. It raises questions such as what one's organization has in terms of core competencies, talent, resources, customer relationships and (distribution) networks and how these could be leveraged.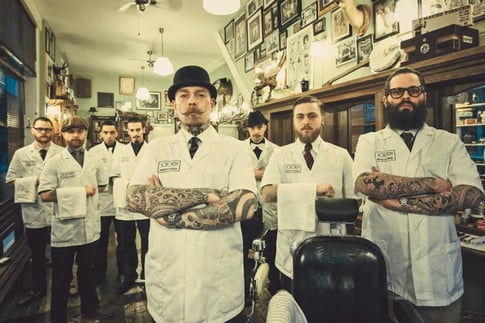 Typically, an inside-out organization asks itself questions such as the following:
How have we progressed or regressed over the last few years?

What are we good at? What do we love to do? What are we passionate about? What do we represent? WHY, WHY, WHY and WHY (as you need to understand what beliefs lie underneath to really grasp the company's essentials)
How do we leverage our strengths and compensate or eliminate our weaknesses?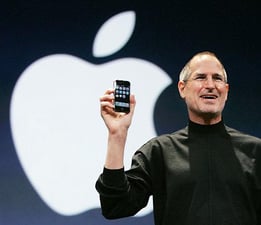 Research has shown that very few organizations know why they do what they do. Why does the organization exist? Why should the CEO get out of bed in the morning? But until an organization identifies it's central belief and message, they will most likely continue to communicate in a mediocre way.
If I asked you to name one of the most innovative and ingenious technology companies of the last ten years, chances are, Apple would be one of the first to come to mind. No one can argue with the power that Apple has to get millions of people standing in line for hours in the bitter cold just to buy a phone.
Apple uses the (Inside-Out) "Golden Circle" Marketing method
Traditional marketing methods start with "what" then followed by the "how"and ending with the "why".
The Golden Circle Marketing process used by Apple starts with "Why": the central belief of why the organization or movement exists.
The development of such a powerful core belief system is what attracts the cult following. Once Apple was able to establish this powerful central message, they were able to sell more than just computers.
Schorem these days is more than just a barbershop, they opened up an international barber school and organize several events related to the Schorem belief system, lifestyle and brand.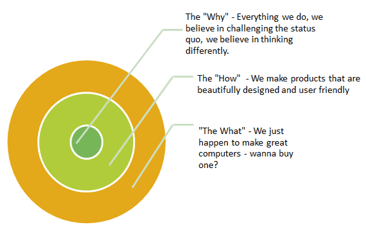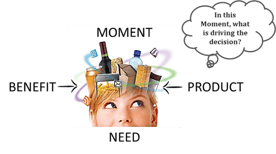 Inside-Out + Customer Instinct = Success
Even though Inside-Out companies such as Apple say that they do not ask their customers what they want, such successful companies (and their CEO's) do have a very good sense of what we call Customer Instinct.
I believe that's part of their success as they are able to combine their Inside-Out strategy with a good understanding of their customers' needs, challenges and lifestyles.
Companies that are Inside-Out and don't have a good sense of Customer Instinct tend to follow the competition.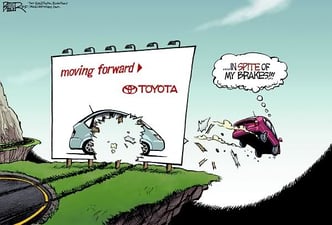 Toyota is a company that fell into this trap. After impressive years of successes, the company focus shifted away from meeting customer needs toward the internal goal of beating General Motors and maximizing growth. This caused Toyota to lose sight of customers and consequently quality suffered. At its worst, inside-out thinking distracts companies from their true purpose of driving customer value.
So how does that work? How do you develop Customer Instinct (without questioning/surveying them)? Well it's to do with the fact that "Discovering what customers want and asking aren't the same thing"
There are new methodogies such as ethnographic research and private online (insight & co-creation) communities that can bring you insight into your customers journeys and hidden/latent needs without you asking them questions about improvements and innovations.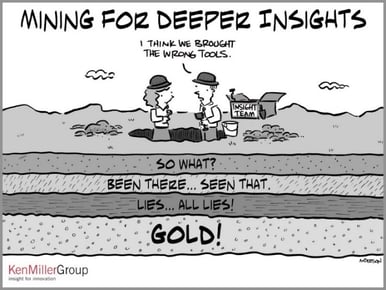 Next to that some people like Steve Jobs are just born with a good sense of what people want, able to observe people's "jobs to be done" in such a way that they can be translated into new innovative solutions like the iPad.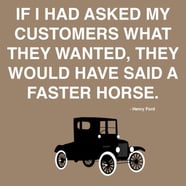 Another great example is Henry Ford that said "if I would ask people what they want they would come back to me with a faster horse." The horse is people's reference point what makes the answer very logical and therefore not very innovative.
So does it mean that you cannot get good insights by talking to customers? Well, it means you cannot just ask customers directly what they want as most people don't know what they want until you show it to them. It means you need to do things in a different and more creative way through e.g. observation and projective techniques.
So stop doing traditional (time consuming and expensive) market research to gain insights and explore new methods and tools that enable you to observe, learn and get inspired… faster, better and cheaper.
...Continue reading in part 2 of this article.
Related posts...