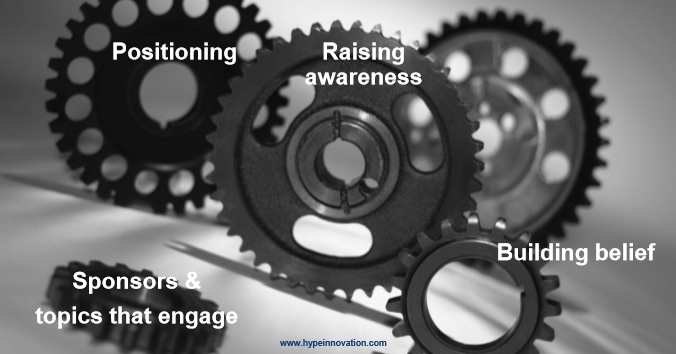 In the above webinar, HYPE's Colin Nelson looks at how companies launch their innovation programs, and the key considerations to have in mind. Here's a brief walkthrough of some of the main talking points.
Firstly, why do organizations implement innovation programs? The three reasons our clients mention most frequently are:
driving more innovation,
reducing costs,
and increasing employee engagement.
What would have been your answer to the question? Would you know the goals for your company? An effective innovation program starts with the end goal in mind: what should it set out to achieve?