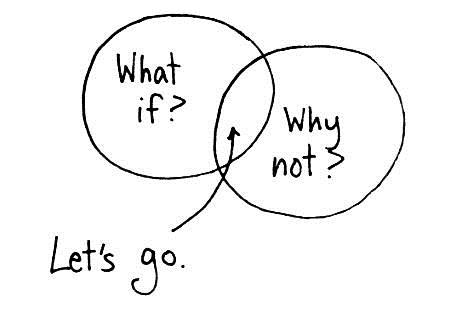 3.Take a new view to gain an entirely new perspective.
While associative brainstorming and looking at other businesses helps you find entirely new paths, finding a new view works when you're on the right track but just not able to nail it down.
Gaining an entirely new perspective technique 1: WHAT IF
It's that feeling of being so close, but not quite there. "What if-ing" is an appreciative brainstorming technique used to expand on ideas. It can expand average ideas into excellent ones. It eliminates "yeah butting," discourages filibustering, and other common tactics used to put ideas down. And, it can generate brilliant solutions for difficult problems.